Setton Farms Debuts Premium Quality Nut Blends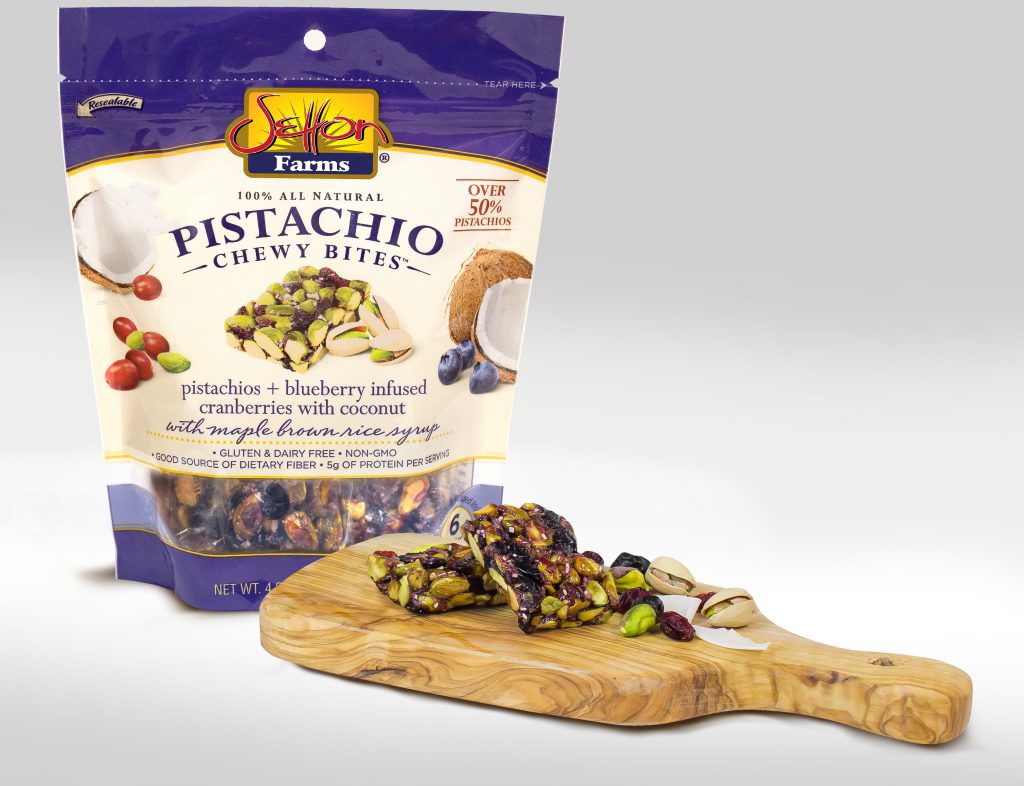 Commack, NY– Setton International Foods, Inc.- a leader in the snack food industry for over 50 years based in Long Island, New York- is excited to announce the launch of their latest protein packed snack mixes, Pistachio Nut Blend and Pistachio Power Blend. Both snack packs debuted at the annual Sweets and Snacks Expo in Chicago, IL.
"As the demand for healthy snacks continues to grow, we're excited to showcase our latest two premium blends at the upcoming Sweets and Snacks Expo," said Setton Farms COO Mia Cohen. "You can feel good about enjoying these premium blends whether on the trail or at your desk. They are healthy, protein-packed snacks and highlight our California grown pistachios."
Pistachio Nut Blend- Why choose when you can have them all? We've taken our family's premium grown California pistachios and combined them with fan favorites, almonds and cashews, to bring you a nutritious protein packed snack! Freshly roasted for this bag, we hope you enjoy these wholesome nuts.
Pistachio Power Blend- This super blend is sure to give you the powerful boost you are looking for! Our family's premium quality California pistachios take center stage and, when combined with antioxidant-rich berries and nutrient dense almonds and pumpkin seeds, this snack achieves perfection.
Setton Farms is committed to creating healthy and delicious snack options. In addition to their five premium blend varieties, Setton Farms produces their iconic Pistachio Chewy Bites, Premium Dark Chocolate Covered Pistachios, All Natural Flavored Pistachios, and other nutritious snacks.
Visit www.SettonFarms.com for more information on the new snack blends.
For additional details about Pistachio Chewy Bites, visit www.PistachioChewyBites.com
About Setton International Foods, Inc.
Setton International Foods, Inc. is a full service provider of pistachios, nuts, dried fruits, edible seeds, snacks, trail mixes and confections to the snack food industry. Widely recognized as a leader in the snack industry for over 50 years, the Setton Farms family brand is synonymous with superior quality, innovation, and great taste. Offering a wide variety of consumer and bulk packaging, as well as custom packaging options, Setton International Foods provides quality and service that is second to none. Visit www.SettonInternational.com to learn more.