Makers of true fruit Utilize Tech Innovation in New Packs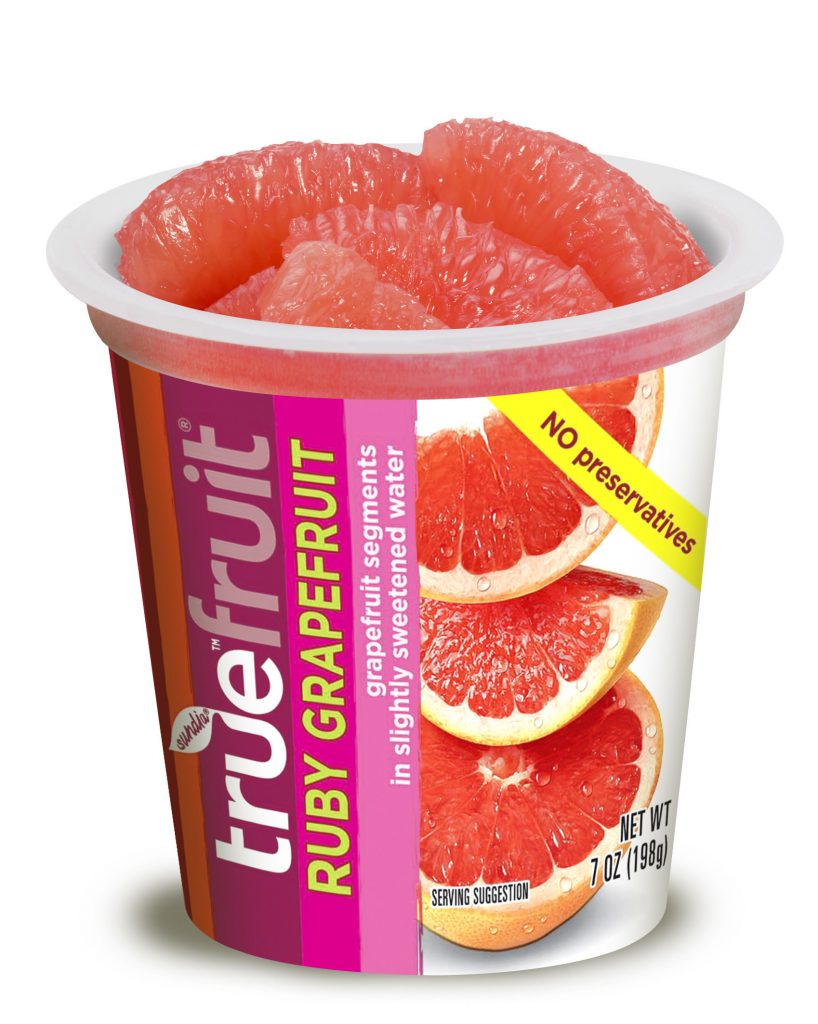 ORINDA, Calif.– The clean eating and clean label trend has changed the landscape of the grocery store, but some prominent items in the produce aisle have been previously overlooked. Grapefruit fruit cups have traditionally been processed using heat pasteurization adding preservatives like sodium benzoate and potassium sorbate, and artificial colors to maintain shelf life and to keep fruit looking and tasting its best after processing. For the makers of true™ fruit® this was unacceptable.
"We are very excited that true™ fruit® has pioneered innovation to create the first preservative free/non-pasteurized grapefruit fruit cup of its kind. By investing in breakthrough high pressure processing technology, we can bypass the heat and keep the flavor and nutrients intact without the need for any artificial preservatives, colors or flavors like other brands currently on the market," said Dan Hoskins president and Chief Executive Officer. "By cleaning up the ingredients true™ fruit® is also able to gain Non-GMO certification which is critically important to consumers."
Even though fresh produce is readily available, peeling and cutting fruit when you're away from home can be a real mess, leaving consumers skipping the fruit and opting for less nutritious snacks. And with only an estimated one in ten Americans eating enough fruits and vegetables each day there are plenty of reasons to find more convenient ways for consumers to enjoy delicious fruit wherever they are.
true™ fruit® gives consumers what they want – delicious nutrition, fewer ingredients, minimal processing, no artificial preservatives – in a convenient on the go snack. true™ fruit® is available in 7oz and 64oz varieties in most major US and Canadian markets.
For more information, visit www.true-brands.com
About true™ fruit®
true™ fruit® is an innovator in the fruit cup segment, offering the only preservative free, high pressure produced grapefruit in the market today. true™ fruit® also offers a wide range of flavors including citrus salad, pineapple, peach, tropical medley, mandarin orange, and new Coco Pina – pineapple in coconut milk.