Technology
true™ fruit® gives consumers what they want – delicious nutrition, fewer ingredients, minimal processing, no artificial preservatives – in a convenient on the go snack. true™ fruit® is available in 7oz and 64oz varieties in most major US and Canadian markets.
RnD64, an IoT-focused technology company, today unveiled early details of Eggspert, a web and mobile application that integrates with smart kitchen assistant Hello Egg to fully automate users' food-related routines.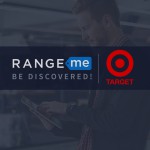 RangeMe, an online platform that connects CPG producers with retail buyers, has expanded to the U.S. The site has seen recent success signing up major retailers (such as Target and Jet.com) and suppliers have followed.