BIGS Launches New High-Protein, GMO-Free Seed Snack
BOULDER, CO – June 20, 2016 – BIGS, Boulder-based maker of premium seed snacks, announces the addition of its Cracked Pepper Pumpkin Seeds.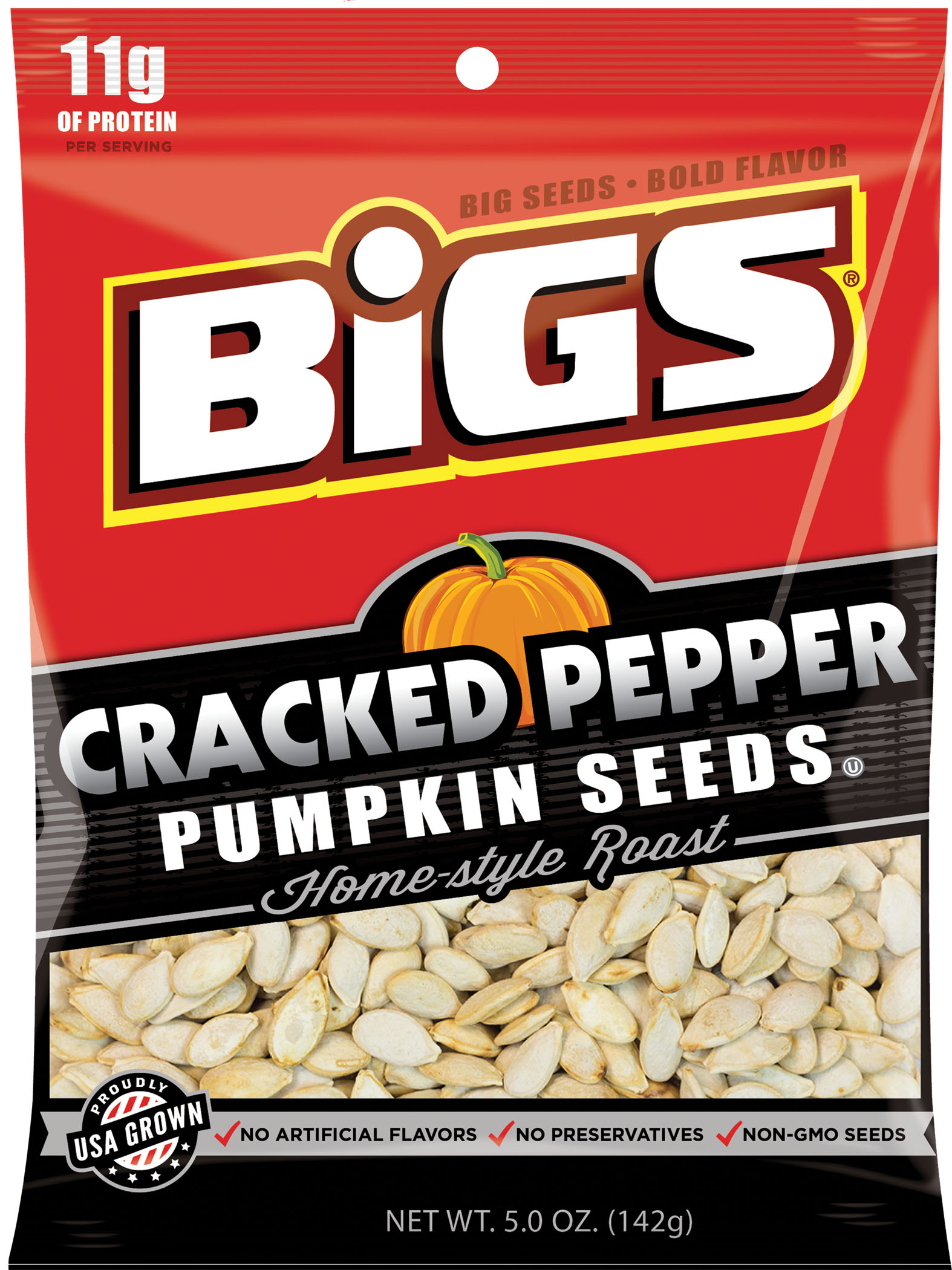 The Cracked Pepper Pumpkin Seeds, made with no artificial flavors or preservatives and GMO-free seeds, are the third variety in the BIGS pumpkin seed line. They contain 11 grams of protein per serving and a variety of vitamins and minerals, including zinc, iron, B vitamins, copper, vitamin K and manganese."
As consumers look for more convenient, high-protein snacks, we will continue bringing new options to the marketplace that are delicious and big on flavor and taste," says BIGS president and founder, Justin Havlick.
BIGS is the fastest growing seed brand in the U.S. market. The brand is up35 percent year-over-year with plans for continued expansion throughout 2016.
About BIGS: Based in Boulder, CO, BIGS® produces a line of premium, USA-grown seedsnacks, including jumbo, fire-roasted, in-shell sunflower seeds, shell-less sunflower seeds and homestyle-roasted pumpkin seeds. BIGSpartners with some of America's most-loved brands to bring big, boldflavor to seeds. For more information, visit www.BIGS.com