Amazing Grass Launches New Green SuperFood Detox & Digest
NEWPORT BEACH, Calif.–(BUSINESS WIRE)–Amazing Grass™, the nation's leading brand of certified organic, plant-based superfoods, today announced an exclusive addition to its Green SuperFood line for Whole Foods Market: Green SuperFood Detox & Digest. Extending off of the recent success of the brand's Green SuperFood Alkalize & Detox product, Green SuperFood Detox & Digest is crafted to go beyond detoxification and further aid healthy digestion. The new offering boasts 1 billion probiotics and is the first greens product to use ACTAZIN™ kiwi fruit, clinically proven to amplify probiotic effects by over 90 percent, and work synergistically to increase the growth of 'good bacteria' in the gut. Green SuperFood Detox & Digest will be available nationwide at Whole Foods Market for six months starting January.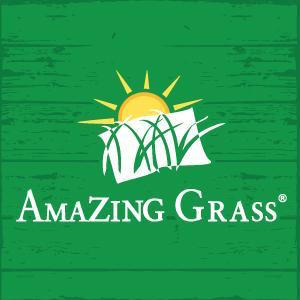 "Cleansing and detoxing have become synonous with the start of a new year and more consumers are understanding the importance of gut health, so we're excited to partner with Whole Foods Market to launch a product that makes it easy for consumers to get a jumpstart with their wellness goals," said Todd Habermehl, co-founder of Amazing Grass. "We developed Green SuperFood Detox & Digest with a unique blend of premium plant-based ingredients specifically designed to simultaneously rid the body of toxins while facilitating nutrient absorption just in time for the New Year."
The unique blend contains the company's proprietary blend of seven alkalizing greens and more than 24 cleansing and digestive ingredients, such as organic lemon peel, Dandelion and Ginger root, Turmeric, Garlic, Papaya, licorice root, Cardamom Seed and fiber from Quinoa. With a flavor similar to Green SuperFood Original, the unique ingredients in Green SuperFood Detox & Digest make it Amazing Grass' strongest product for digestive support to-date and can be used daily.
Like all Amazing Grass Green SuperFood products, Detox & Digest is certified organic, non-GMO, raw, and dairy-, gluten- and soy-free. Suggested retail price is $29.99 for 7.4 ounce canisters with 30 servings, and $21.99 for 15 single-serve packets.
Amazing Grass products are available nationwide at major natural food retailers, including Whole Foods, Vitamin Shoppe, GNC, Sprouts, and online at AmazingGrass.com, Amazon.com and more. For more information on Amazing Grass and its line of whole food powders and nutrition bars, please visit amazinggrass.com.
About Amazing Grass: Amazing Grass was created in 2002 to help people connect health, nutrition and the environment to lead more active lives through organic, plant-based nutrition. For more than 50 years, its family farm in Kansas has perfected the growing, harvesting and dehydration of organic greens to ensure optimal nutrition. Today, they thoughtfully combine their alkalizing greens with the highest quality plant-based ingredients and superfoods sustainably sourced from around the world. All Amazing Grass products are plant-based, certified organic, Non-GMO, and made with real, whole-food ingredients. Amazing Grass is designed for people who want to cleanse and detoxify, do not get the recommended daily servings of fruits and vegetables, have digestive issues, and/or are vegan or consuming a vegetarian diet. Follow Amazing Grass via Facebook, Twitter and Pinterest.