Overview
Whether you're wired, tired or tense, Good Day Chocolate is here to support any mood, in any moment for adults and kiddos. The adult line includes Sleep, Energy, Calm, Turmeric and Probiotic, and our kids line includes Sleep, Calm, Multivitamin and Probiotic. Available nationally at retailers like Whole Foods, Kroger, Target and CVS, all Good Day Chocolate products are: emotionally satisfying, highly effective, and a functional solution that provides relief in moments of need! The company is doctor founded and all products are verified three times during the manufacturing process for accurate dosing every time. Each piece is candy-coated (so they don't melt), with colors from fruits and veggies and purposefully formulated with delicious Fair-Trade chocolate - which is a whole food with its own natural health benefits! Now that's mood food! Good Day Chocolate also launched a delicious, easy-to-dose CBD line with Original, Sleep CBD and Calm CBD varieties – all of which combine Fair-Trade chocolate with pure, third-party tested CBD. All Good Day Chocolate CBD products use broad spectrum hemp extract that is organically grown on farms in Oregon and Colorado, with 0% THC. In addition to 10mg of CBD per piece, the Sleep CBD variety includes 1mg of melatonin and the Calm CBD variety includes 12.5mg of L-Theanine per piece. The CBD line is available for purchase via Amazon and GoodDayChocolate.com.
---
Supplements
Request Access to Edit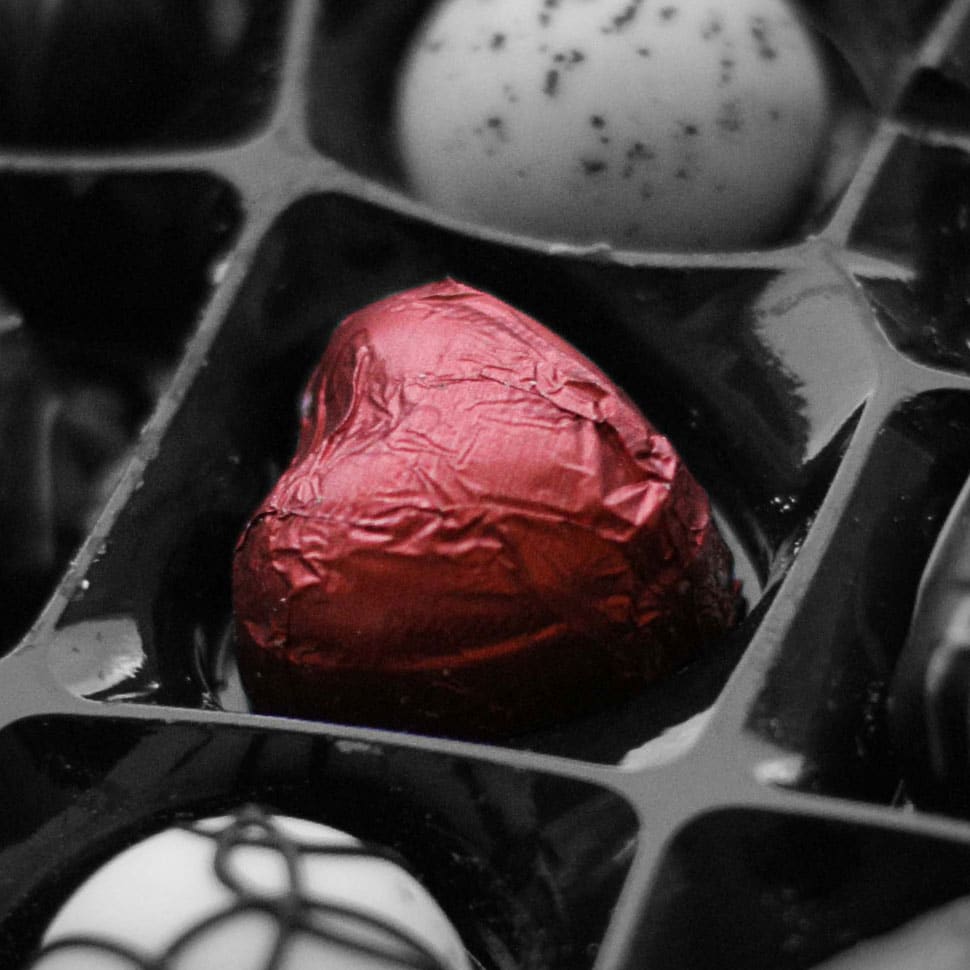 Betting on the ubiquitous affinity for chocolate, companies are now trying to create high-quality, tasty sweets that incorporate functional benefits — steering both into the supplement and snack aisles for merchandising — and looking at a variety of functions and ingredients: everything from vitamins that taste like conventional candy to prebiotic European chocolate bars.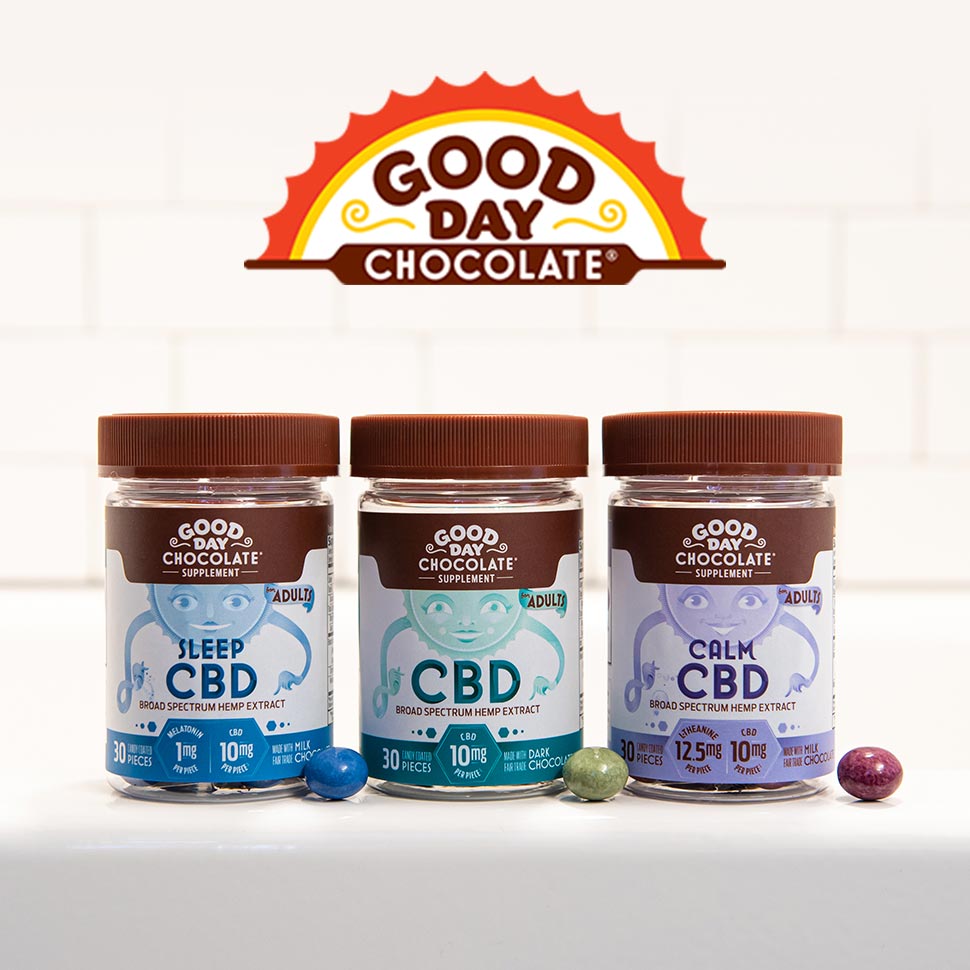 Functional food brand Good Day Chocolate announced last week it would be entering the CBD fray with the launch of three new CBD-enhanced chocolate bites. The launch follows the close of $3 million in investment this summer and the addition of a new Chief Growth Officer with experience in the segment.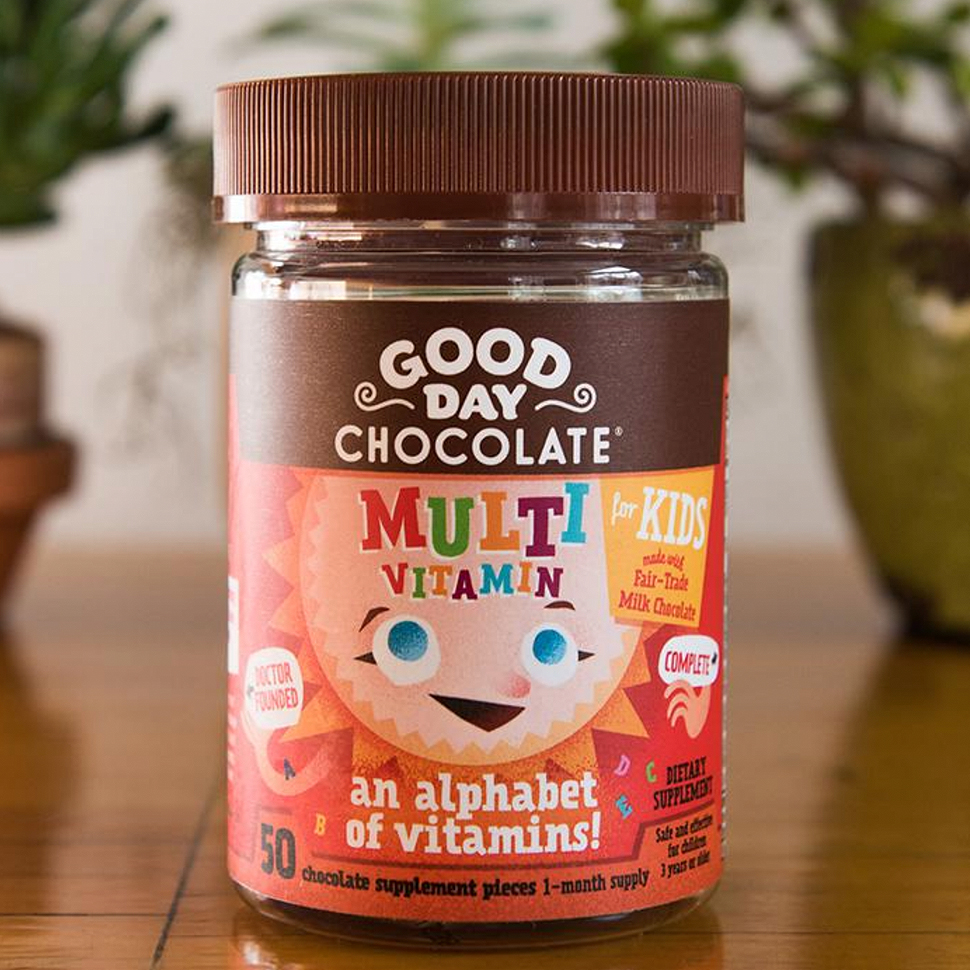 From a supplement maker debuting a new children's product line to brick-and-mortar grocers getting in on meal kits, here is the natural food news you need to know from this week.
Submit News
No retailers or e-commerce options have been specified for this brand