AdAdapted, Leading Add-to-List Mobile Advertising Platform, Secures Series A Funding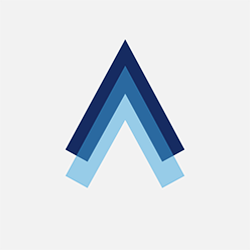 ANN ARBOR, Mich.– AdAdapted, a mobile advertising platform that specializes in Add-to-List media for CPG, recently completed its Series A round of financing. New investors, Capital Midwest Fund (lead investor) and Michigan Angel Fund, supported the most current funding round which closed in Q2 of this year.
AdAdapted's platform helps advertisers engage consumers while they plan and make trips to the grocery store by getting branded products added to digital shopping lists. The core of AdAdapted's offering revolves around its patented "Add-It" solution, which utilizes grocery list insights to determine which consumers are most likely to engage with and add promoted products based on their list building behavior.
This funding will help drive a new stage of growth for AdAdapted through accelerated product development and near-term expansion of engineering and marketing activities.
The round of funding caps off an exceptional 24 months for AdAdapted, during which both the company's employee headcount and client roster experienced considerable growth. The company has capitalized on significant shifts in the digital advertising space and the grocery industry by steadily building a reputation amongst CPG advertisers as the Add-to-List experts in mobile advertising. AdAdapted has also recently expanded into new verticals including state lotteries, national food boards, and spirits.
"AdAdapted's patented tech and exclusive data are bringing something new to CPGs that they can't get anywhere else. The company and our investors are excited about our continued growth," said Michael Pedersen, CEO and Co-Founder. "Although AdAdapted didn't need the funding, we have been on the lookout for strategic partners that could help us take advantage of growth opportunities in the digital advertising and grocery app space. We are excited to have substantial growth capital as we take steps to solidify our place as a leader in digital CPG advertising."
"We see the grocery industry recognizing the power of contextually relevant digital advertising at scale now more than ever," said AdAdapted's CRO and Co-Founder Molly McFarland. "Further financial backing via this most recent funding round will help us scale our incredibly unique offering and allow us to capitalize on our 2x+ trajectory to date."
Capital Midwest Fund
Capital Midwest Fund invests in revenue-stage Central United States companies providing customer-centric, problem-solving, business-to-business technology solutions, including software, services, and products, with a specific interest in industrial, manufacturing, and healthcare markets.
Michigan Angel Fund
Michigan Angel Fund focuses on providing funding to capital-efficient early-stage companies located in Michigan. MAF works closely with other stakeholders in the Michigan entrepreneurial ecosystem to ensure that they invest in the most promising companies and to ensure the future success of these companies and investments.
About AdAdapted
AdAdapted is the leading add-to-list mobile advertising and insights platform built for CPG brands, agencies, and retailers. AdAdapted's powerful list data and unique ad products help the world's top CPGs meet their most important goals. With 110MM+ US shoppers using a mobile grocery list app, AdAdapted has built a distinct audience and ad offering no other solution can provide. No one gets branded products on the list like AdAdapted.