Trade Show Update: Fresh Summit Off, While Coffee Expo Presses On; Expo East Updates Exhibitor/Attendee Numbers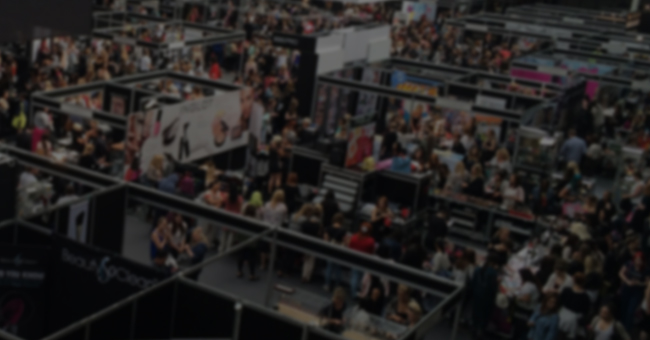 There have been several updates from major trade shows as the food and beverage industry continues to have to adjust its plans for trade shows due to effects of the Covid-19 pandemic and recent weather events.
PMA Cancels Oct Show
Last week, the Produce Marketing Association (PMA) canceled its Fresh Summit trade show, scheduled for October 28-30 in New Orleans. The annual trade show highlights products sold in the Produce section of stores — including packed items such as kombucha, juice, fruit and veggie-based snacks, chilled snacks, salad dressing and dips.
In a statement, PMA president Cathy Burns cited the impacts of both Hurricane Ida and Tropical Storm Nicholas as the reason for the cancellation. She also encouraged PMA members to join the organization in donating to non-profit aid groups such as The Red Cross and World Central Kitchen.
"While recovery efforts continue, New Orleans and the state of Louisiana have been declared a federal disaster area," Burns said in a video, "The reality is the Fresh Summit is much more than three days in October, requiring on the ground resources weeks before the event. We are simply not confident that the infrastructure necessary for an event, the size and scale of Fresh Summit will be in place."
Unlike in 2020, there will not be a virtual edition of the trade show this year.. Attendee fees will be automatically refunded, while exhibitor or booth costs can either be donated to the PMA or rolled over to the 2022 Fresh Summit. The 2022 Fresh Summit will be held in Orlando in October.
Speciality Coffee Expo Presses Ahead
The Specialty Coffee Expo, which was scheduled to be held in New Orleans September 30 to October 3, announced earlier this month that it plans to move forward with its own conference. However, responding to requests and "feedback" from the United States Coffee Championships Committee, the 2021 U.S. Coffee in Good Spirits, U.S. Cup Tasters, U.S. Roaster Championships and U.S. Latte Art Competition will be postponed until 2022.
Organized by the Specialty Coffee Association (SCA), the 2019 Expo had roughly 14,000 attendees. In light of the impacts of both Ida and Nicholas, the SCA announced that it will donate 50% of all attendee revenue from the 2021 Expo to New Orleans coffee businesses that were impacted by the storms.
SCA CEO Yannis Apostolopoulos said that the organization has been in close contact with New Orleans government officials, who had promised the city was ready and able to host the event.
"The city wants us there and has assured us it's safe…The building sustained light damage which has been repaired," Apostolopoulos said in a statement shared online. "We carefully assessed the financial risk involved with this decision. Expo is the largest specialty coffee event in North America, and we have been in contracts since 2016. While that took time to assess, we also took a long look at the risk to our fundamental values and mission in making this decision."
Attendees at the trade show, regardless of vaccination status, will be required to show proof of a negative PCR COVID-19 test from the last 72 hours. Masks will also be required except when sampling.
Expo East Sees Exhibitor Numbers Drop, Attendee Numbers Grow
With Natural Products Expo East scheduled to begin in two days, organizer New Hope told NOSH it is gearing up to "host a meaningful, successful and safe event for all participants."
"We ask everyone who will be onsite to follow the health and safety protocols so that we can all do our part to keep ourselves and one another healthy," New Hope SVP and market leader Carlotta Mask said. "We encourage our community to be ready to connect with new business contacts and old friends alike."
However, citing concerns around the ongoing pandemic and buyer attendance levels, some exhibitors have canceled their booths at the natural products trade show, with roughly 200 exhibitors pulling out of the show over the last two weeks. According to the Expo East website, the show currently has approximately 780 registered exhibitors — down from over 1,200 in 2019.
Still, Mast said that attendee registration has "continued to grow."
"Growth in attendee registrations was particularly strong last week," she noted. "The new registrations offset any attendee cancellations we've received."