The Checkout: Brandless Shuts Down, Peapod Reduces Footprint
Welcome to The Checkout: an express lane for weekly news you need to know, always 10 items or less.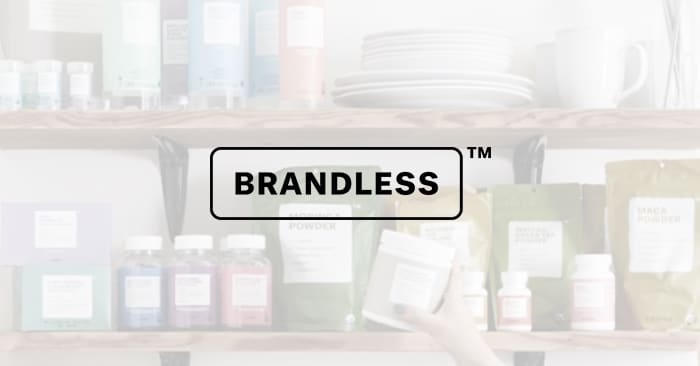 D2C Site Brandless Shuts Down
Direct-to-consumer (D2C) platform Brandless announced this past Monday it is closing and plans to lay off 90% of its staff.
Founded in 2017, the San Francisco-based company sold its own 'unbranded,' clean-ingredient products — from organic snacks to health and beauty items — at just $3 each. When it received a $240 million investment from SoftBank's Vision Fund in 2018 (increasing total funding to $292.5 million), the company already had 300 products available in 48 states, according to a release.
"SoftBank's deep experience in e-commerce, global network and long-term perspective will help us accelerate our mission to make better stuff accessible and affordable for more people," Tina Sharkey, co-founder and CEO of Brandless, said at the time.
But the investment was followed by a slew of leadership shake-ups: in March 2019 Sharkey shifted from CEO to board co-chair, while then-CFO Evan Price became interim CEO, followed by former Walmart COO John Rittenhouse in May. After disclosing plans to expand Brandless products into brick-and-mortar retail, Rittenhouse resigned in December. As of Monday's announcement, Brandless will no longer accept orders.
E-commerce has heated up in recent years, with online platforms like Thrive Market and Good Eggs focusing on a curated roster of emerging brands.
"While the Brandless team set a new bar for the types of products consumers deserve and at prices they expect, the fiercely competitive direct-to-consumer market has proven unsustainable for our current business model," the company wrote in a statement.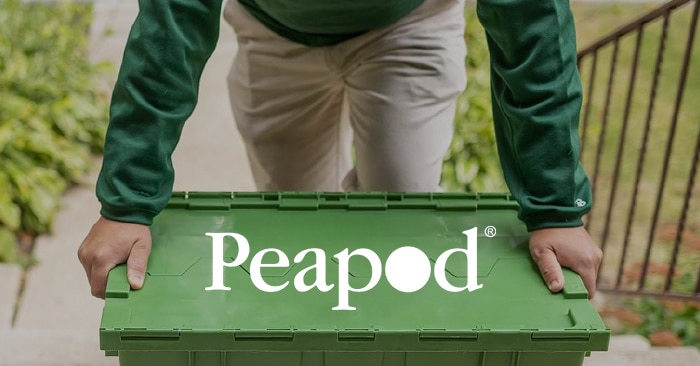 Peapod Drops Midwest Division
Chicago-based online grocery delivery service Peapod will close its Midwest market as of February 18, cutting 500 jobs, according to the Chicago Tribune.
The grocer's services in Illinois, Wisconsin and Indiana had around 50,000 customers placing 10,500 weekly orders, which generated $97 million of the company's $1.1 billion in total online revenue, the Tribune noted. But it faced challenges, including fierce competition from Amazon and Instacart, and its Midwest market suffered from a lack of an associated set of stores, making it difficult to grow its customer base. Moving forward, the company will focus on offering in-store, delivery and pickup options in all of its markets.
"This was a very difficult decision given our rich history in Chicago," Selma Postma, president of Peapod, told the Tribune. "We have a lot of loyal customers, we have a lot of loyal employees."
Acquired by Massachusetts-based Ahold Delhaize in 2000, Peapod was founded in 1989 and started delivering meal kits in 2014. Since then, retailers have increasingly acquired and partnered with meal kit providers, though not always successfully.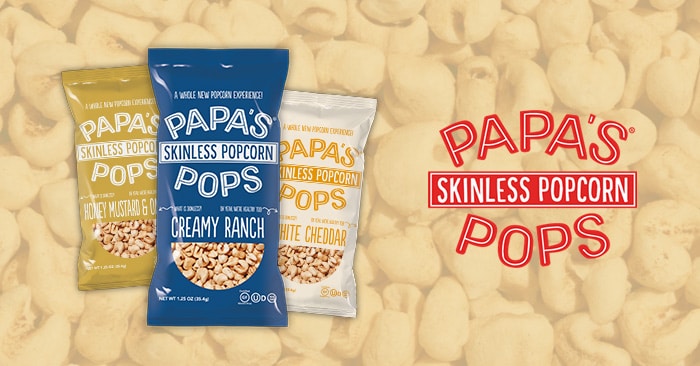 Papa's Pops Skinless Popcorn Raises $1.25M
New York-based skinless popcorn brand Papa's Pops announced this week the closing of a $1.25 million seed round for its hull-free popcorn snacks.
Inspired by a similar (but sweeter) Brazilian treat, food and beverage industry veteran Vic Bauer, the company's CEO, launched the brand in 2018. According to the brand's website, skinless popcorn is easier to digest and provides a more pleasant eating experience (think no hulls stuck in the teeth and throat.) Current flavors include Sweet & Salty, White Cheddar, Sweet Cinnamon, Creamy Ranch, Honey Mustard & Onion, And Smokin' BBQ. The news comes as the brand prepares a Q1 nationwide launch at retailers including Walmart, Sam's Club, Wakefern, Jewel-Osco, King's.
"Papa's Pops is my passion," said Vic Bauer. "I've loved bringing cutting edge food and beverage to consumers for over three decades, and now I'm creating a new mainstay. My skinless popcorn is something everyone will enjoy for generations."
The funding will be used to grow the brand's production process, invest in mass marketing and extend its national reach, according to a release.
"I'm excited to bring strategic insight to this talented team to accelerate growth in a trajectory that I know will be nothing short of stellar," said Peter Rahal, managing director of investment firm Litani Ventures and co-founder of RXBAR, said in a release.
In addition to Rahal, participants in the round include Michael Chetrit of Chetrit Ventures, Patrick Finnegan of WorldState, Mike Heller of Talent Resources Ventures and Justin Mateen of Tinder, all of whom serve as brand advisors. Previously, the company received investments from Cleveland Browns player Odell Beckham Jr., electronic band the Chainsmokers, and Elliot Tebele (known on social media as @fuckjerry.)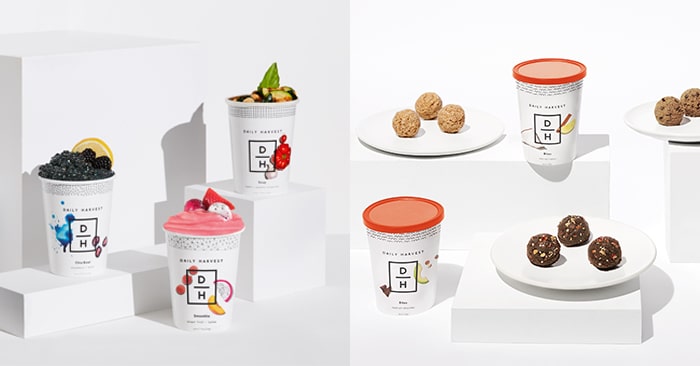 Daily Harvest is "Just Being Honest"
Direct-to-consumer organic fruit and vegetable food platform Daily Harvest is launching a new campaign to encourage consumers to find honest brands.
The campaign, launched today, allows U.S. consumers to text health and nutrition questions (including confusing nutrition labels) to a hotline that will reply with free answers from registered dieticians. According to a study conducted by Daily Harvest, 56% of Americans do not read ingredient labels before making a purchase. The initiative's goal is to expose brands that Daily Harvest deems are "health washing" — producing foods that appear healthy, but actually include processed ingredients. The brand's 65 chef and nutritionist-crafted smoothies, harvest, oat and chia bowls, soups, lattes and bites are free from refined sugars, gluten, fillers, preservatives or artificial ingredients.
"We believe in eating whole, organic fruits and vegetables," Rachel Drori, Daily Harvest founder and CEO, said in a release. "Our Just Being Honest campaign provides consumers with resources to learn the truth. We hope to inspire people to demand more transparency with their food and ultimately change the narrative."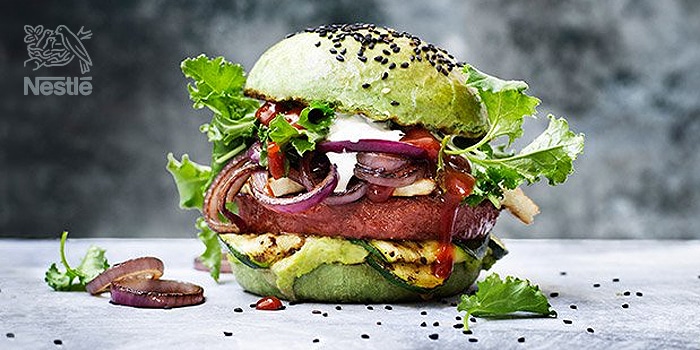 Nestle Q4 Results, Plant-based Innovations
Global food and beverage company Nestle this week announced its Q4 2019 earnings, reporting organic growth of 3.5% and plans to further expand its plant-based platform.
The company noted North American sales had the highest real organic growth (2.6%) in 10 years, reaching $33.2 billion. Additionally, plant-based brand Sweet Earth, acquired in 2017, and Garden Gourmet both showed double-digit growth and have further innovations in the pipeline. Having already launched its own bleeding burger — Incredible Burger and Incredible Mince — in Europe and a yellow pea-based Awesome Burger in the U.S., both have taken "good share," CEO Mark Schneider noted, and the company will continue to innovate in both fresh and frozen plant-based products.
"The beauty of these products is, you can actually do them both ways, which I think makes them very versatile," Schneider said. "That's one of the reasons why these ingredients are very powerful and very good to breathe new life into our various follow on dishes and products in this category."
Additionally, the company recently announced a plant-based protein partnership for even more rapid innovation in the set. Currently, Nestle is developing a plant-based tuna salad expected to hit shelves later this year, while pea protein-based Sweet Earth sausage will launch in the U.S. in April. The company is also considering meatball, chicken nugget and fillet analogs, Schneider noted.
"This story is way beyond burgers" Schneider said. "The good news is that these growth rates keep accelerating, so here is something that is way beyond just a short-term trend — and rather something that does have runway in it."