Strategics Work to Support Employees, Communities & Supply Chains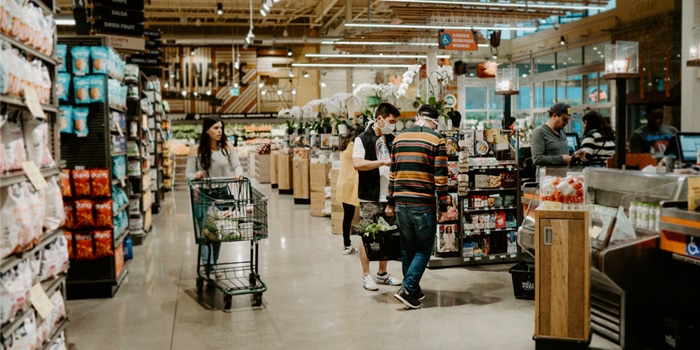 Under careful self-scrutiny due to the spread of the novel coronavirus, food producers, regardless of size, are having to rethink their production, supply chain and distribution efforts to keep up with increased demand from consumers and retailers while balancing the safety of their employees.
Large producers, in particular, are having to change production paradigms while also answering the call to give back and assist employees and communities in need.
Safety First
Employee safety has come first for CEOs, who realize without staff, there's no way to get products from manufacturing lines to retailers and then to consumers' pantries.
On the company's last quarterly earnings call on March 13, General Mills chairman and CEO Jeff Harmening told analysts the multinational brand was adjusting procedures due to its observations of the coronavirus in China. All employees who can work from home have been asked to do so until at least April 1, and entrance to manufacturing facilities has been limited. Employees who must work on site but are ill are now being offered some paid leave options in order to keep them out of the facilities.
Snack and soup producer Campbell Soup Company also noted that it is working to reduce visitors to plants and has stepped up cleaning of all lines. The company previously had onsite stores at its plants, all of which have been temporarily closed. Hershey's has also closed its company run stores and theme park.
Tyson Foods, meanwhile, first suspended all international business travel on commercial carriers in February, before adding all U.S. commercial business travel on March 13th. Employees who do travel, for business or for pleasure, may be required by the company to self-quarantine. The company has also issued a number of new policies designed to avoid illness in the workplace, including "relaxed attendance policies in our plants by eliminating any punitive effect for missing work due to illness," waiving its waiting period for short term disability benefits, and waiving costs associated with diagnosis of the coronavirus.
Saying Thank You
Many food companies are also rewarding those employees who come to work.
In a release, Hormel Foods announced that it would provide a cash bonus to its plant-production team members. The $4 million bonus pool will be divided among both part-time and full-time employees who will receive $150 and $300, respectively.
"First and foremost, I want to recognize our incredible team of production professionals who have risen to the challenge," Hormel chairman of the board Jim Snee noted in a company press release. "With a sense of responsibility and pride, they continue to produce food for millions of people who are in the midst of this crisis."
Homel, he added, is currently seeing demand for many of its pantry staples including Skippy peanut butter; Hormel chili, lunch meats and meals; and Jennie-O turkey items.
Meanwhile, Danone North America noted the 2,600 hourly employees at its manufacturing sites represent close to 50% of the company's North American workforce. All of these workers will now receive a premium on top of their base hourly pay, paid quarantine leave, and up to 80 hours of pay for childcare support for "eligible employees."
Tyson is going one step further, looking beyond its own employees to offer its suppliers assistance in raising animals with limited staff. The company announced last friday that Tyson Fresh Meats would provide a "one time premium effective for cattle harvest the week of March 23.
"This is an unprecedented time," the company noted in an online post. "The intent of our response is to show our support in an effort to help our supply partners weather this extraordinary situation."
Giving Back
Almost all strategics are engaging in give-back programs for their local communities, with a balance between offering cash and product donations.
Hormel, for example, will offer a mix of the two for a total of $1 million to nonprofits Feeding America, Convoy of Hope, Conscious Alliance and other local organizations.
Fellow meat producer Tyson Foods also had already donated approximately 2.6 million pounds of product by March 2, and said it would work to donate another 1.5 million pounds in addition to 16 million meals to team members, Feeding America food banks and other community pantries. Hershey's has also focused on donating products; it also has donated $100,000 to the American Red Cross.
In its announcement of its $1.9 million cash donation and $4.7 million product donation to Feeding America, Kraft Heinz noted that the company has also worked to make sure consumers in other countries are supported as well. The producer gave 4,000 boxes of infant food and other product donations to hospital workers China, as well as helped ensure up to 12 million breakfasts for children in the UK via a partnership with nonprofit Magic Breakfast, an amount that should cover one breakfast a day, five days a week, for 8 weeks to children that normally would receive free breakfasts via now-cancelled "breakfast clubs."
"We at Kraft Heinz have an enormously important role to play in making sure people have the food and nourishment they need," Kraft Heinz CEO Miguel Patricio said in a release. "We are all in this together and are reminded that we're only as strong as our most vulnerable."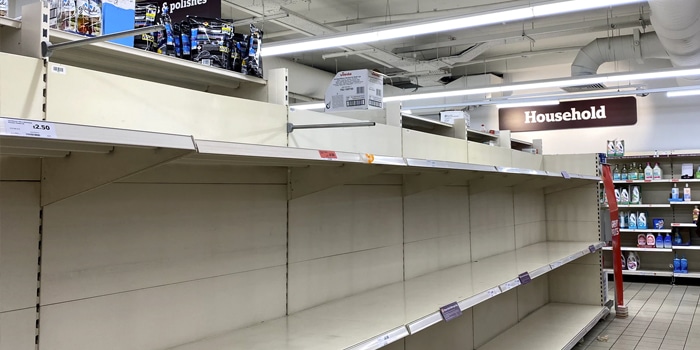 Keeping Up with Demand
Strategics have also moved much of their production of food service items — which may be sent to locations ranging from restaurants to office cafeterias to schools — back into the retail channel. Tyson Foods has already revealed it has switched much of its production to focus on at home customers, devoting more line time to smaller pack sizes, versus the bulk offerings.
Companies are also offering to help retailers get products on shelves, while also trying not to be underfoot and practice safe social distancing.
"We have implemented flex work schedules to allow our teams the ability to implement social distancing while continuing to aid retail stores to remain open with stocked shelves," Hershey's noted in a release.
Strategics are also changing their product mix to focus on more popular items. General Mills, executives said they may be scaling back on some SKUs the company offers and avoiding "tail brands" in order to focus on higher performers. Doing so will not only result in less downtime at plants as lines are changed over, but it also allows the company to ship full pallets to retailers which streamlines the distribution and stocking process. Sending SKUs with known sales traction should also result in less wasted product going out of code, they said.
"To the extent that retailers are cutting down on the number of SKUs, they have, in the short-term, in order to make sure they sell through as much product as possible, it's really helpful to have the top turning brands in the category," Harmening said.
Watching Supply Chain
One element no company can predict is how changes to the supply chain may affect production. General Mills noted its annual sales projections were based on an outlook that assumes the company is able to "operate our supply chain with minimal disruption."
However, food companies have sought to reassure both retailers and consumers that they are ready to meet the challenge and have sufficient ingredients.
"The food supply in the U.S. is more than sufficient and we're taking a variety of measures to meet the shifting increase in demand now," Tyson noted in a blog post. "There is plenty of food available."
The company added that it has over 100 food plants in the U.S., allowing it to quickly shift production depending on needs and that state's current policies and climate. However, the post continued, even though they are on top of their production, there's still plenty of uncertainty.
"While we've made moves like this before," the post noted about its push away from food service, "this is the most significant shift we've ever initiated."