Pile of Beans: The Good Bean Acquires Beanitos Brand, Combines Companies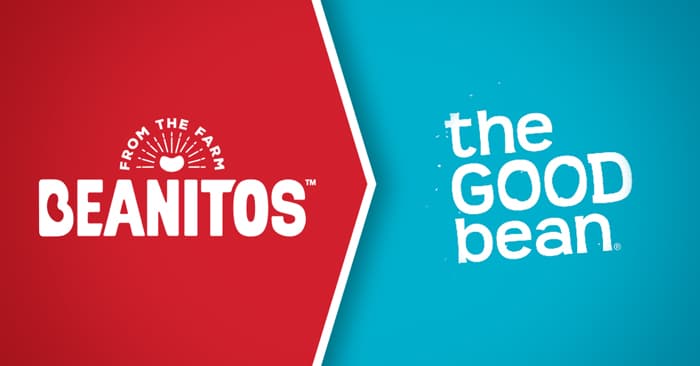 Two brands in the bean-based snacking segment — Beanitos and The Good Bean — revealed last week that they had struck a deal to go into 2020 as a unified company after The Good Bean acquired Beanitos' assets in December. The deal will bring the two brands together to offer a platform of bean-based options.
Exact terms of the deal were not disclosed but Beanitos investors, L Catterton, 2x Consumer Products Growth Partners, and BFY Capital are now each minority shareholders in The Good Bean. Sarah Wallace, co-founder and CEO of The Good Bean, maintains an ownership share in the company and will run the combined business. Beanitos CEO Giannella Alvarez has departed the brand.
While The Good Bean now owns Beanitos' assets — including the brand's products, recipes, branding and retailer relationships — it did not assume any responsibility for the salty-snack brand's debt.
In addition to taking part in the stock sale, L Catterton, 2x Partners and BFY also invested further capital into the business. BFY typically provides venture debt for brands, as it had done for Beanitos, but wrote an equity check to The Good Bean for this round. Although this round was made by existing Beanitos investors, the combined company will seek to close capital from new investors later this year. Whipstitch Capital represented Beanitos while The Astor Group represented The Good Bean.
Beanitos currently produces 16 varieties of bean-based chips and puffs, which can be found in 15,000 stores including Walmart, HEB, Kroger, Whole Foods Market and Publix. The Good Bean, alternatively, offers consumers 10 types of crunchy whole-bean snacks and is sold in roughly 10,000 stores, including Walmart, Kroger, Rite Aid, 7-11 and Costco. Both brands have seen strong velocities and sales in conventional grocery and club, with the natural channel becoming less of a focus. Wallace said she is concentrating on getting products into the hands of mainstream shoppers.
According to The Good Bean, the combined business has revenues between $30 to $40 million, with each brand contributing roughly equivalent amounts to the bottom line. Wallace added that The Good Bean has been profitable with positive cash flow since 2013, while taking no outside capital, and grew 52% year-over-year in 2019.
Beanitos sold over 15 million bags of chips in 2018, but struggled with operational and marketing issues in 2019. The company rebranded and reformulated its chips at the start of last year, but that resulted in some unintended consequences: along with initial production issues with the new copacker, the move to a smaller pack size resulted in a change to Beanitos products' UPC codes, which slowed the brand's return to store shelves.
Both brands were raising capital when Andrew Whitman, 2x Partners' Managing Partner, approached Wallace about the possibility of bringing the two companies together. Wallace told NOSH the synergies were immediately apparent.
"For us to be able to take in this amazing opportunity to connect with so many additional consumers but then to be able to also bring in the Beanitos business and brand under our streamlined and disciplined way of going to market, we see this as being a great marriage on every level," Wallace shared.
For Wallace, the initial focus will be on bringing together the two brands together and getting to know the Beanitos employees that were brought over. She added that she sees the opportunity not only for combined marketing and sales efforts, but also to be able to make a greater impact in encouraging sustainable agriculture in the U.S. Both companies currently purchase their beans from domestic suppliers.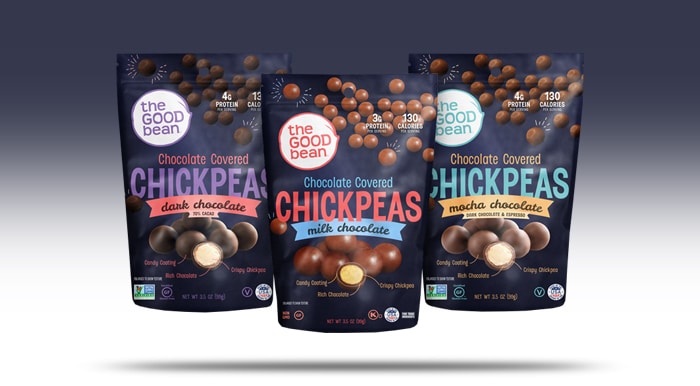 At the recently-concluded Winter Fancy Food Show, The Good Bean debuted its first confectionary product – a chocolate and candy shell-covered chickpea. Later in the year, the two companies will release their first joint product — a snack that combines an existing Beanitos product with a yet-to-be-launched innovation from The Good Bean in one package. It's innovations such as this, and the opportunity to expand into new categories, that excite Whitman as an investor.
"This allows the platform to go places that each business couldn't easily go on their own," he said. "Now you have a platform that's in three categories not one or two, and it gives you a lot more credibility to go to other sectors of nutrient dense snacks in an easy way."
Bean-based snacking has gained both shelf space and investor dollars in recent years: Puff and chip brand Hippeas is backed by CAVU, Beanfields' chips and vegan pork rinds are funded by Powerplant Ventures and Biena Foods has raised capital from Tastemaker Capital. But Beanitos and The Good Bean were early to market, both formed in 2010, and have the opportunity to shine as leaders in the set, Wallace believes.
But the opportunity isn't just a land grab, it's also about connecting with shoppers, she said.
"It's a pretty crowded category and there's a whole bunch of people essentially paying to play," Wallace said "But at the same time, there seems to be a lack of leadership in the category and a lack of consumer engagement where you can say 'this particular brand is driving consumer education.'"