VMG to go Retail with Velocity Snack Brands Launch, Acquires Popchips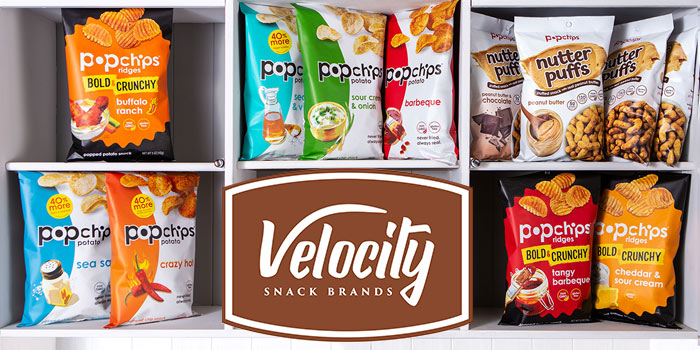 Leading food and beverage fund VMG is moving from investor to operator with the launch of a new corporate entity that will acquire, run, and create snack brands. Velocity Snack Brands (VSB) kicks off today with the acquisition of salty snack brand Popchips; the company will be led by Amit Pandhi, the former CEO of frozen treat brand Arctic Zero.
Moving forward, VSB will look to acquire sweet and salty snack brands, nutrition bars, cookies and confectionary brands. In addition, VSB will launch brands of its own.
So what brands are on the target list? Wayne Wu, general partner at VMG, told NOSH that brands have to possess a voice that resonates with consumers, the ability to solve an unmet consumer need, and a clear path for VMG to help the brand scale to the next level.
"We're going to continue to partner with founders and entrepreneurs, trying to help them build iconic brands," Wu said. "For many of the brands in the ecosystem, and the entrepreneurs who started them, they really think of it in a binary way. It's either 'we're going to be independent or we're going to sell to some sort of larger strategic buyer.' But there should be another option."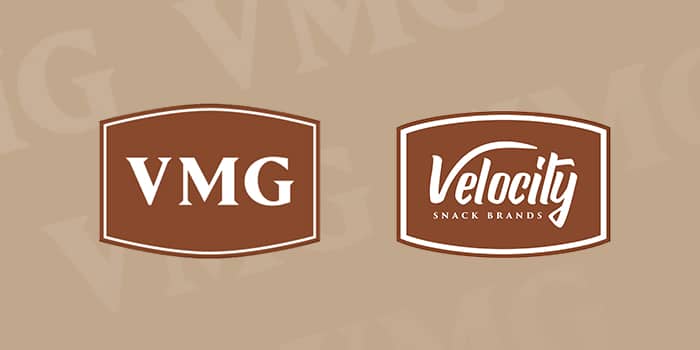 Although there are other venture firms that acquire brands, Pandhi said, they often treat those acquisitions as product lines that can be placed under another portfolio company or neglect the brand's specific voice and persona.
"There is nothing in the middle market for this. There used to be, but there isn't any more," Pandhi told NOSH "Even under those opportunities, brands were just folded in… it was really a distribution play."
Founders who want to remain involved with their companies can, Pandhi and Wu said, as will team members who can contribute to unmet VSB roles. Deal sourcing will likely come through VMG team members, although VSB will have its own experts to help explore deals. After acquisition, all brands will likely have their own marketing teams, but will use shared resources for functions like operations, corporate finance and sales. This will allow brands to maintain their deep connections with consumers, while offering VSB the benefits of cost savings and scale via one central sales team, Pandhi said.
Wu added that retail buyers will eventually be able to turn to VSB's sales team to supply them with a variety of brands, rather than having to hold several one-on-one meetings with multiple companies. If a buyer needs a specific product that doesn't exist in the better-for-you space, VSB can also partner with them to create the brand. Anchor brands like Popchips will give VSB immediate retail distribution and access to buyers, who can then hopefully add those smaller brands as well.
"If we can create something that fills a consumer need, that's incubating. For example, if we saw grain-free come in, we could have launched a cassava chip," Pandhi said. "As consumer habits and preferences change, it allows us the flexibility to incubate and launch brands that service the changing consumer dynamic."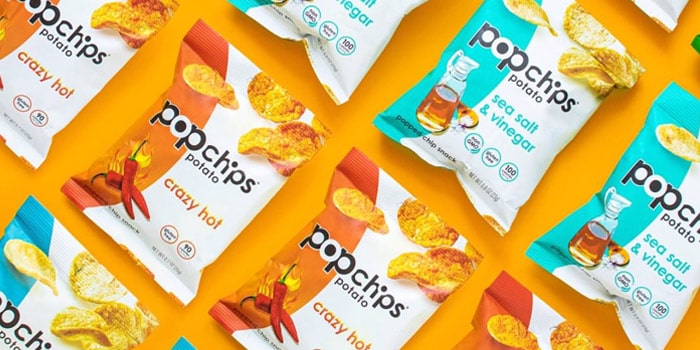 Popchips enters the VMG portfolio with close ties to the firm. Founded in 2007 by Keith Belling and Patrick Turpin — and staffed early on by a significant number of former employees of Glaceau, including former vitaminwater CMO Rohan Oza as a guiding voice on the company's board — Popchips closed a reported $25 million investment from private equity firm TSG for a 30% stake in the company. In 2012 the majority of the company, including TSG's shares, was sold to Belgian private equity firm Verlinvest.
Terms of VMG's acquisition of Popchips were not disclosed. Pandhi has relocated from his home in San Diego to Los Angeles, where Popchips is based, to establish the VSB headquarters. He plans to build out a team with several key additions to be announced over the coming weeks.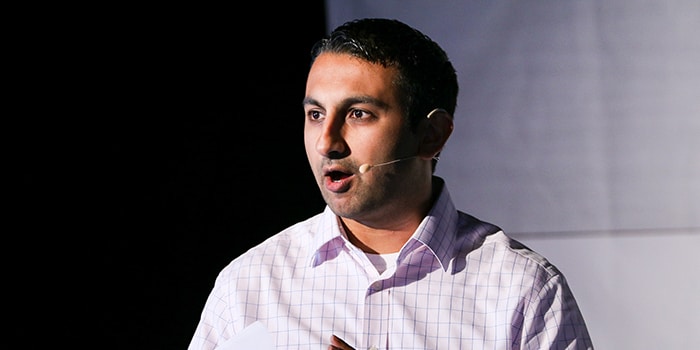 According to Chicago-based market research firm IRI, for the last 52 weeks ending September 8, 2019, total US Multi-Outlet with C-Store sales for Popchips totaled $52,959,910. In 2018, the company had sales of over $54 million, up 17.4% from 2017. Although the company is widely known for its flagship puffed "popchip" format, Popchips also has three other lines: Ridges, Nutter Puffs and Yes Please.
While VSB certainly offers a new opportunity for brands, it also will offer VMG a unique path forward as well. The capital to launch the platform is currently coming from the firm's Fund IV, and its respective limited partners. Wu told NOSH that the group's investors have offered "tremendous flexibility to build value."
VSB isn't the firm's first foray beyond the typical fund model. A year ago the group announced it would allocate $100 million to invest alongside Chinese firm Hillhouse Capital in brands that want to expand into the Chinese market. Earlier this year it also launched VMG Catalyst, a $250 million fund to invest in early stage tech-enabled consumer products, services, experiences and marketplaces.
Over the past 12 months, several of the firm's portfolio companies have sold, including food brands Health Warrior, Quest Nutrition, Lantana Foods, Perfect Snacks and cosmetic brands Sun Bum and Drunk Elephant.
Wu and Pandhi wouldn't elaborate on their eventual endgame for VSB and its brands, although roll-ups of that type are often sold off individually or as a group or else taken to the public market as an IPO. One significant model from the past was North Castle Partners, which acquired a number of juice companies, including Naked and Fantasia before selling the consolidated Naked brand to PepsiCo. Other combined operator/investor entities like Boulder Brands and Amplify were publicly traded, although both were eventually sold to other companies. There also may be the potential for other corporations under VMG targeting different food or beverage categories.
Regardless of their own endgame, both Wu and Pandhi say they are excited for the present.
"We're as nimble as a small, independently run brand, but we have the sophistication and resources as a larger publicly traded CPG company," Wu said. "We can offer the best of both worlds and the opportunity for a brand to thrive and reach its full potential through the resources that VSB brings to the table."