The Checkout: Kroger Simplifies Labeling, Lightlife Grows Distribution
Welcome to The Checkout: an express lane for the weekly news you need to know, always 10 items or less.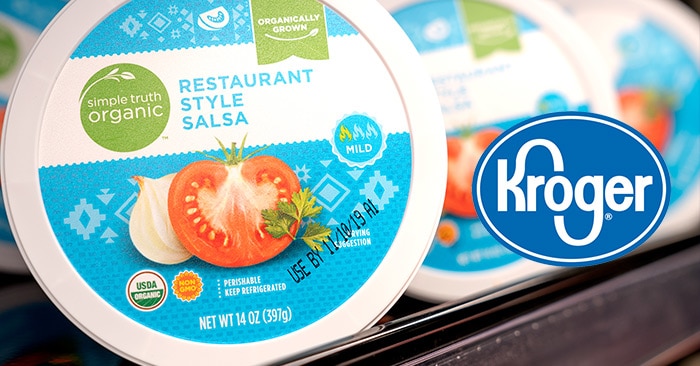 Kroger Simplifies Date Labeling to Curb Waste
Grocery retailer Kroger announced this week simplified date labeling for its private label Our Brand products. According to a company release, 5,000 items — including deli, dairy, bakery, fresh and frozen grocery products — will feature the new labels as part of the company's Zero Hunger | Zero Waste initiative; the items will now have either 'Use By' or 'Best If Used By' dates on the packaging: "Use By" indicates the deadline for when the product is no longer safe to eat and "Best if Used By" indicates the deadline for guaranteed freshness, but does not affect product safety.
"By implementing a standard and simplified new date labeling approach, Kroger and our customers can play an instrumental role in preventing tons of food waste from arriving at landfills, resulting in a healthier, stronger planet and communities free of hunger and waste," Jessica Adelman, Kroger's group vice president of corporate affairs and chief social impact officer, said in the release.
The move reflects an initiative in 2017 by the Food Marketing Institute (FMI) and Grocery Manufacturers' Association (which last month rebranded to Consumer Brands Association). Streamlining expiration labels was also supported in a recent letter sent by the U.S. Food and Drug Administration (FDA) to the food industry, with the agency noting that 20% of food waste results from labeling confusion. The letter, however, only advised 'Best If Used By' as a labeling option and did not address the phrase 'Use By.'
Kroger has begun transitioning the product line to the new labels, and the full line will transition in 2020.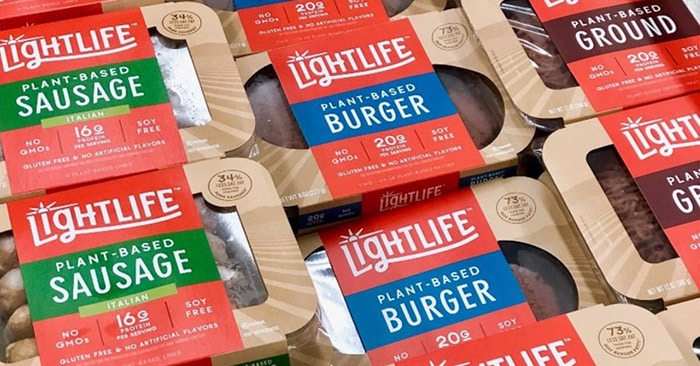 Lightlife Grows Plant-based Meat Distribution
Plant-based brand Lightlife is doubling distribution for its line of plant-based meats to over 12,000 stores nationwide.
After launching this summer, the brand's meatless burgers, ground beef and sausage products have doubled the 40 year-old company's year-over-year sales, according to a release. The meat-free products, which are free from GMOs, gluten, soy and artificial flavors, have already hit shelves at Kroger, Publix and Target. Lightlife is owned by Chicago-based food company Greenleaf Foods, SPC which launched last year and plans to build out a portfolio of plant-based brands; it also owns plant-based meat and cheese brand Field Roast.
"Lightlife fans have been vocal on our social channels, asking for the new products in more grocery stores locally," Dan Curtin, President and CEO of Greenleaf Foods, SPC, said in the release.
The expansion comes after Impossible Foods last month launched into retail at Gelson's Markets, with the retailer reporting the brand outsold ground beef in both revenue and number of pounds and was the store's top-selling packaged good in its weekend debut.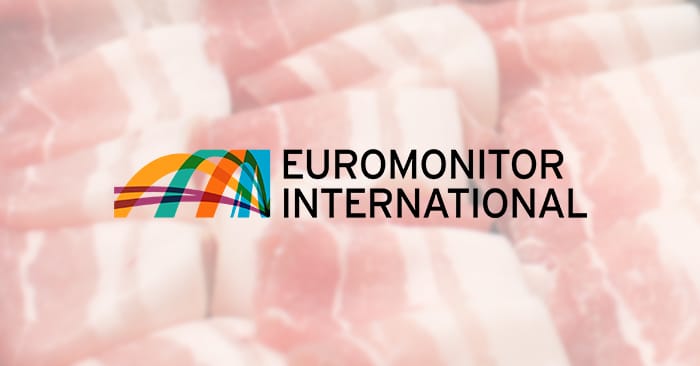 Euromonitor: Consumers Still Want Fresh Meat
Despite plant-based excitement, the world is still hungry for meat. Fresh meat in the U.S. far outpaced meat substitutes in total volume sales from 2016-2018, according to a new study from market research firm Euromonitor International.
According to the study, nearly half of fresh meat volume in the U.S. is chicken; in North America poultry is expected to have a compound annual growth rate (CAGR) of 1% while beef is expected to have a 0.9% CAGR from 2018-2023. Globally, fresh meat represents 89% of the total volume of meat sold and is projected to grow by 2% each year through 2023. Additionally, processed meat has returned to growth globally after declining between 2013-2015.
Last year, the U.S. held 12% of total fresh and processed meat volume; meanwhile, nearly half of U.S. consumers are worried about climate change and 20% want to increase protein intake, according to the study. Thus plant-based meat innovations continue to crop up, with chilled meat substitutes like Impossible Foods and Beyond Meat expected to maintain favor over meatless frozen and shelf-stable options, the study notes. But while 21% of consumers worldwide want to eat less meat, only 3% are vegan and 6% are vegetarian. The 'global engines of meat consumption will power onwards,' the study notes; even as plant-based protein seeks a bigger piece of the pie, it remains a niche market globally, and most consumers are seeking to reduce meat, not avoid it.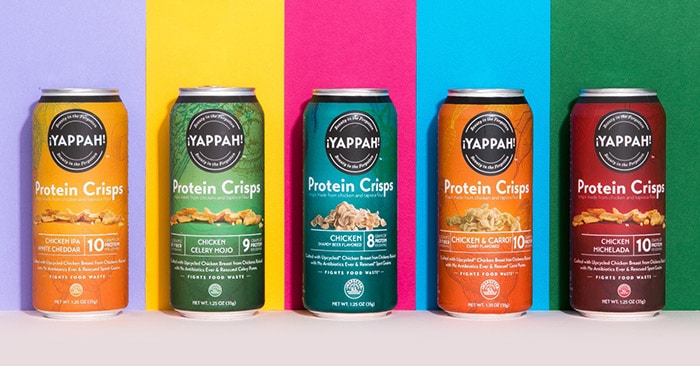 Upcycled Snack Brand ¡YAPPAH! Stops Yapping
Upcycled protein crisp brand ¡YAPPAH! has been discontinued, according to a message this week on the company's website.
"We're sorry, but Yappah Chicken Crisps are no longer available," the message reads. "The team decided that the product did not offer the viability that would enable continued investment."
Tyson launched the brand in May 2018 to help fight food waste and as part of the company's larger sustainability goals. The line of canned chips was made with upcycled chicken, juice byproducts and spent grain from Molson Coors. The brand was partially funded by a $13,542 Indiegogo campaign that helped the company launch a 90-day trial in a Chicago store before selling ¡YAPPAH! online. The brand was expected to launch into national retail this year.
The name "¡YAPPAH!" referred to a South American tradition in which merchants give customers extra product to avoid having food waste at the end of the day. Despite a well-intentioned message, the products had mixed reviews, with some online consumers siting the cans as a safety hazard.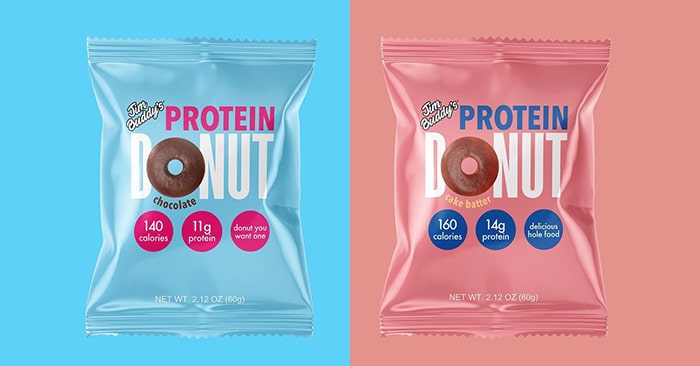 A 'Good-For-You' Morning: Protein Donuts Hit the U.S.
London-based better-for-you donut company Jim Buddy's is launching its high protein, low-calorie donuts in the U.S. and relocating its headquarters to Park City, Utah, accompanied by fresh packaging.
The protein-powdered snack/meal replacement brand relaunched its line of mini donuts in August in two flavors: cake batter and chocolate. Each has six grams of sugar or less, 11-14 grams of protein and 160 calories or less, according to the company's website (where 10-packs of the product are currently sold out). According to research firm Nielsen, 55% of U.S. households list 'high protein' as an important attribute when buying food. As the brand looks to bulk up stateside, it also recently hired Mike Fulton, former director of sales at protein brand Quest Nutrition, as chief sales officer.
"Moving to the U.S. has given us the opportunity to reformulate our donuts, modernize our packaging, and relaunch the brand," Tom Neal, founder of Jim Buddy's, said in a release. "Recruiting seasoned executives, like Mike, has helped us expand rapidly into the U.S. and Canada."