The Checkout: Plant-based Meat Update, Post Holdings Spins Off its Active Nutrition Business
Welcome to The Checkout: an express lane for the weekly news you need to know, always 10 items or less.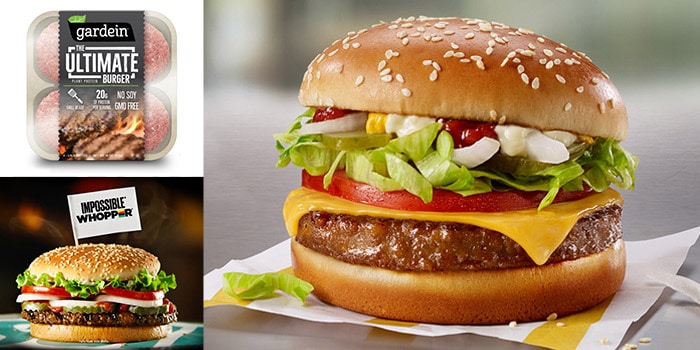 Beyond the Impossible, Ultimately
After debuting in 27 California-based Gelson's last week, plant-based, meat-alternative Impossible Foods this week expanded its reach, launching in 100 Wegmans stores across seven East Coast states and in two New York City Fairway Markets.
In its first weekend on shelves at Gelson's, the burger outsold ground beef both in revenue and in total number of pounds sold, according to a release. The brand also claimed it was the number one packaged good sold in the retailer over the weekend.
"The Impossible Burger generated more excitement than any other single product we've seen in more than a half-century of operations," Gelson's Markets CEO Rob McDougall said in a release.
The highly anticipated retail launch comes three years after Oakland, California-based company launched in foodservice; it's currently on the menu in 17,000 restaurant locations, including fast-food chain Burger King. The company plans to expand further into retail this year.
Competitor Beyond Meat, meanwhile, has reached the golden arches. McDonald's announced this week that it will begin testing a Beyond Meat "P.L.T." (Plant. Lettuce. Tomato.) at 28 locations in Ontario, Canada starting next week. The sandwich will feature a Beyond Meat patty crafted uniquely for McDonald's, and will sell for $6.49 CAD.
"Being of service to McDonald's has been a central and defining goal of mine since founding Beyond Meat over a decade ago," Beyond Meat founder and CEO Ethan Brown said in a release. "It comes after a long and productive collaboration to make a delicious plant-based patty that fits seamlessly into McDonald's menu."
Before its initial public offering (IPO) earlier this year, Beyond Meat raised $55 million in a 2017 funding round led by Cleveland Avenue, LLC, the venture capital firm founded by Don Thompson, former CEO of McDonald's Corporation.
Additionally, a legacy plant-based player is also seeking a bite of the red hot category. During its quarterly earnings call this week, food company Conagra announced its Gardein brand, the country's second largest plant-based meat brand, will launch a frozen Ultimate Burger. The news comes after Conagra announced in July a new Gardein bleeds-like-meat, fresh burger offering.
The move is part of the company's efforts "to capitalize on the explosive growth" in plant-based meats, CEO Sean Connolly said on the earnings call. Gardein, which is an "on-trend brand with modern attributes," he added, has quadrupled in size over the past four years. Conagra expects the brand's "culinary capabilities, differentiated packaging techniques, and [Conagra's] diverse portfolio of power brands" to boost it even further in both the frozen and refrigerated sets, Connolly said.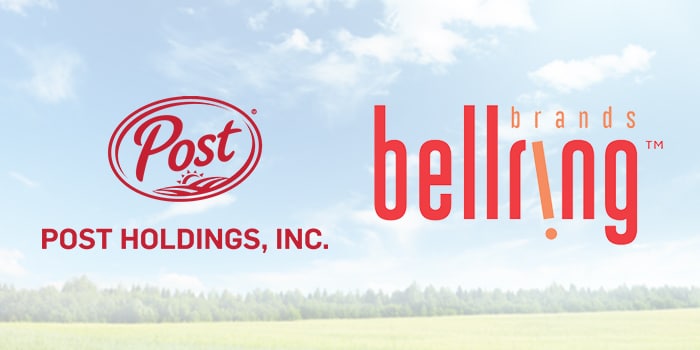 Post Holdings Spins Off its Active Nutrition Business
American food company Post Holdings this week announced it's spinning off its active nutrition business, which includes sports snack brand PowerBar, shake and bar brand Premier Protein and supplement brand Dymatize. After an initial public offering (IPO) for 20% of the business' stock, the company will be named BellRing Brands, with products sold through club, food, drug, mass, eCommerce, convenience stores and specialty channels.
Post will own a majority of the new company's combined voting power and control the business' direction.
Meanwhile, other large CPG companies are only getting more active in sports nutrition: Hershey recently acquired protein snack company ONE Brands and nutritional snack brand Simply Good Foods Company acquired protein-focused brand Quest Nutrition for $1 billion, while Coca-Cola last year bought a minority stake in sports drink brand BodyArmor.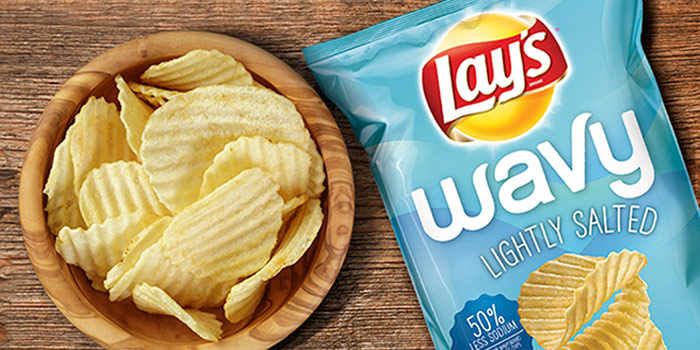 A World of Flavors
American consumers are finding a little spice is nice. Most U.S. consumers want more flavors of snack and food items, according to Frito Lay's latest U.S. Snack Index survey. Sixty nine percent of survey participants said they indulge on globally-inspired foods at least monthly, and 76% reported that they like trying foods from other cultures and places.
"What Americans choose to eat has become a complex mishmash of cultures and spices well beyond ethnic or traditional silos," Dr. Christine Cioffe, senior VP of R&D for PepsiCo said in a release.
Frito Lay, PepsiCo's $16 billion snack foods company, uses AI technology to identify micromarkets for foods and flavors — most recently discovering which micromarkets in the Eastern U.S. prefer spicier flavors, the release said. Flavor-wise, more adventurous cities are in the South or Southwest; while 78% of New York City residents often or sometimes have globally-inspired foods. Additionally, 74% of consumers reported wanting to try new snacks and 68% prefer a wide range of flavor options.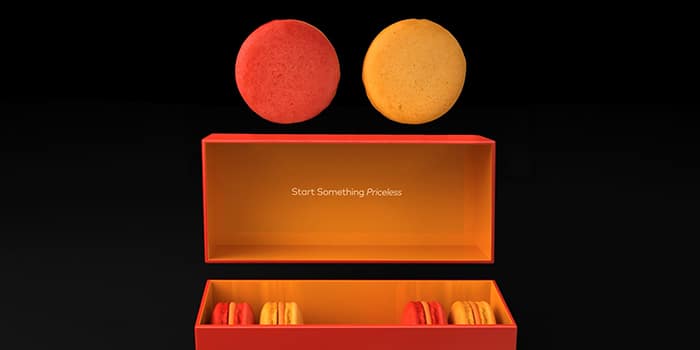 Playing the Culinary Card
Mastercard isn't putting a price tag on flavor. Claiming to have created the flavor of 'priceless,' the global payment processing company launched two branded macarons, Passion and Optimism, in apple and yuzu flavors, respectively, to coincide with its sponsorship for the first New York Times Food Festival next week.
"People expect a lot, but sometimes what they don't expect can make a more lasting impression," Raja Rajamannar, chief marketing and communications officer for Mastercard, said in a release.
Crafted by French bakery Ladurée, the macarons will first launch for cardholders in New York City via priceless.com, with pickup from Ladurée's SoHo location. More U.S. and international locations will be offered later this year.
Mastercard is seeking to give its customers more multisensory experiences; the company earlier this year opened its flagship restaurant, Priceless, in New York City, along with Bistro by Mastercard in the Rome International Airport.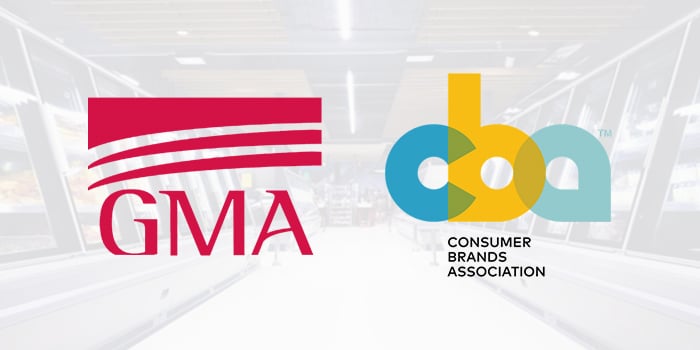 Grocery Manufacturers' Association Rebrands
The 110 year-old trade organization Grocery Manufacturers Association (GMA) this week announced a rebrand to the Consumer Brands Association (CBA). The organization's membership includes CPG giants Conagra, Kellogg and General Mills, with top endeavors including options in sustainable packaging, uniformity in government regulations, encouraging product transparency and finding supply chain improvements.
The name change will take effect at the beginning of 2020.
"Renaming and rebranding this organization is symbolic of a larger realignment with the CPG industry's consumer-first priorities and our desire to have a more open and transparent dialogue with policymakers, customers and consumers," Jeff Harmening, chairman of the board and CEO of General Mills, said in a release.
Harmening noted the organization's efforts in promoting product innovation, choice and affordability for an industry that holds large sway in the U.S. economy. In a first-ever economic study released this summer, GMA reported the CPG industry holds more than 20 million American jobs and contribute $2 trillion to gross domestic products (GDP) in the U.S.