Beyond Meat Raises $55M to Fund Expansion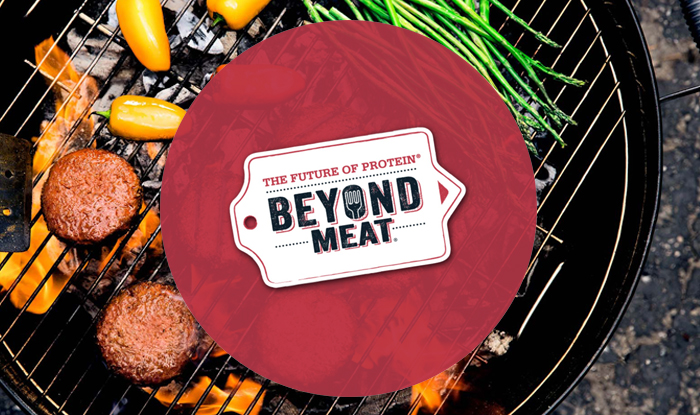 Yesterday, plant-protein powerhouse Beyond Meat announced the close of a $55 million round. Leading the round was Cleveland Avenue, LLC, the venture capital firm founded by Don Thompson, former CEO of McDonald's Corporation.
"We see Beyond Meat as a strategic and compelling consumer-focused investment," Thompson said in a statement. "Customer response to Beyond Meat's great-tasting products has driven its growth, and we're excited about our investment as the brand continues to innovate for the future."
Tyson Foods, one of the largest meat providers, also contributed to the round. In October 2016, the large strategic made its first investment in Beyond Meat, acquiring a five percent stake in the company for an undisclosed amount. While terms of this latest raise were not disclosed,Tyson noted in a statement that its "latest investment slightly increases its ownership stake in Beyond Meat from the five percent established a year ago." Beyond Meat also raised an undisclosed sum from actor Leonardo DiCaprio roughly two months ago.
The capital will be used to more than triple Beyond Meat's production footprint — a move that follows the September opening of fellow plant-based burger brand Impossible Foods' new 68,000 square-foot Oakland, California-based facility. The competitor has also seen capital recent months, closing a $75 million round of funding in August 2017.
Both Impossible Foods and Beyond Meat often share the spotlight for their meat-like burger patties, which are designed to closely resemble the taste, texture and look of a beef-based burger. For both companies, the goal is to focus less on the vegan consumer and more on meat eaters looking to incorporate more plant-based options into their diets.
However the two have utilized different distribution strategies thus far, with Impossible Foods remaining focused on food service distribution. Beyond Meat first launched as a Whole Foods Market exclusive, but has quickly grown to be sold in over 5,000 stores nationwide. Since then, the company has also embraced food service as well. In recent months, the company explored a soft launch in restaurant TGI Fridays, and is expected to roll out across the chain's 469 restaurants in 2018.
In a statement, Beyond Meat also noted the capital will be used to further fund its R&D work, and expand sales and distribution. The latter will be key in fending off other plant-based players, who increasing are drawing the attention — and capital — of large corporations.
Last week, Field Roast Grain Meat Co., which produces vegan meat and dairy alternatives, was acquired by major meat producer Maple Leaf Farms, and, earlier this year, Nestle Foods acquired Sweet Earth. These transactions have occurred as classic brands realize they need to partner with plant-based companies rather than risk losing share to them.
"Global demand for all protein remains high and we're passionate about meeting that demand sustainably," Justin Whitmore, executive vice president corporate strategy and chief sustainability officer of Tyson Foods, said in a statement about the acquisition. "Our investment in Beyond Meat provides another fantastic alternative for consumers as we strive to sustainably feed the world."
SaveSave
SaveSave