Siete Closes $90M from Stripes Group to Scale 'Audacious' Platform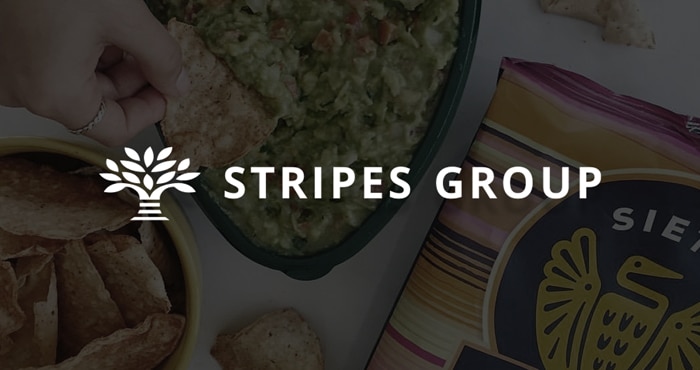 Mexican-American family-owned food brand Siete Family Foods announced today the close of a $90 million minority investment from Stripes Group in order to help fulfill the company's growth plan, co-founder and CEO Miguel Garza told NOSH.
Siete previously closed a smaller round of angel investment roughly three years ago, but Stripes will be the brand's first institutional investor. As part of the deal, Stripes partner Karen Kenworthy will join Siete's board as a director and Stripes partner Chris Carey will join the board as an observer.
Siete began discussions with Stripes roughly two years ago, but at that time the family had not decided if they wanted to take significant outside capital. Garza told NOSH that it was only recently that he, and his family, came to understand just how much Stripes supported their vision.
"The brand that we're trying to build, it's an audacious goal that we have," Garza told NOSH. "I was really excited that they were willing to jump in… and amplify our efforts to build an iconic, billion dollar brand."
The money, Garza said, will likely be the last round of outside funding the business needs to take in, adding that he and his family are "risk averse" and emphasize profitability. Rather than filling an urgent need, the hope is that this round will simply allow the company to move even faster, and grow even bigger, in a shorter window. To do so the family plans to increase staffing, innovation and marketing.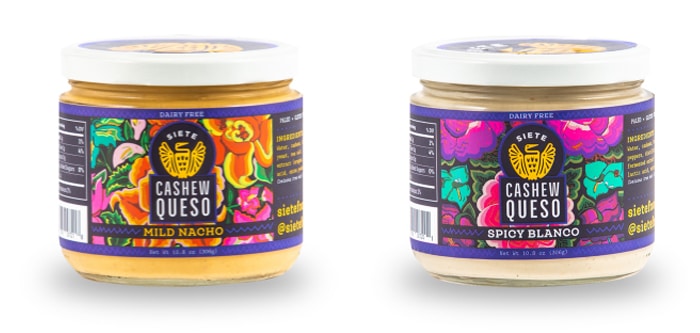 The company has seen rapid growth, scaling to be sold in thousands stores since its launch in 2014. The company focused on going "narrow and deep — it sold its initial product line of grain free tortillas for a year and a half before slowly expanding into chips. Last year, the company launched 13 new products including dairy-free queso, hot sauce and a second line of tortilla chips. The hope, Garza told NOSH, is to eventually have expand the platform to encompass a full suite of Mexican-American goods. Plans are to launch in a new category at Expo West, according to Garza.
Before accepting the investment, the family made a "commitment to one another to hold strong to our culture and values," Garza said. That means only launching innovative products that, as he has discussed in the past, 'embrace the hyphen' of being a Mexican-American brand.
At NOSH Live Winter 2018, Garza spoke to the assembled audience about why the brand had stayed focused on a smaller assortment of products — in part, staying under the radar to appear to be a "cute, family-owned paleo brand" without giving away their larger ambitions. With the announcement of this round of capital, that element of surprise is lost, but Garza told NOSH what it brings with it is far more important.
"We announced [the round] because we feel as a Mexican-American, Latino owned company that it really spoke to this idea that anything can happen," Garza said. "We were really hoping that the announcement would fuel more capital into minority-owned or female-owned businesses."