NOSH Live Day One Recap: Taking a Fresh, but Sensible, Perspective
From starting unique, disruptive brands to navigating the process of securing investment, NOSH Live Winter 2019, held today in Santa Monica, California, provided fresh perspectives from industry leaders on finding a successful route to market in a rapidly changing food industry.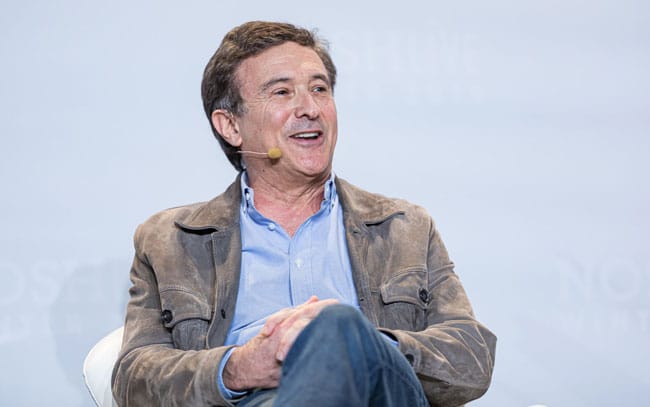 The day started off with a discussion around one of 2019's disruptive center-aisle brands. Keith Belling, founder and CEO of alternative rice brand RightRice, reflected on his time at PopChips — and why he saw a unique space for healthier rice options.
"Because I had a fresh perspective, I wasn't burdened by what everyone else had done," Belling told listeners.
Since center store often lags in innovation, retailers were "super receptive" to the San Francisco-based brand's high protein, low-carb rice, which helped it to launch into 5,000 doors within the first 11 months, Belling said. After entering into Whole Foods Market and Amazon in February, the brand landed in 2,000 Kroger stores in June. But placing a new product in the center aisle is both a blessing and a curse, he noted; it can be hard to get noticed by consumers, who often avoid that section of the store. Thus getting displays is crucial for the brand's vision of reaching a mass audience. To do that, RightRice avoids more specific dietary callouts like keto, instead focusing on being a truly better-for-you product.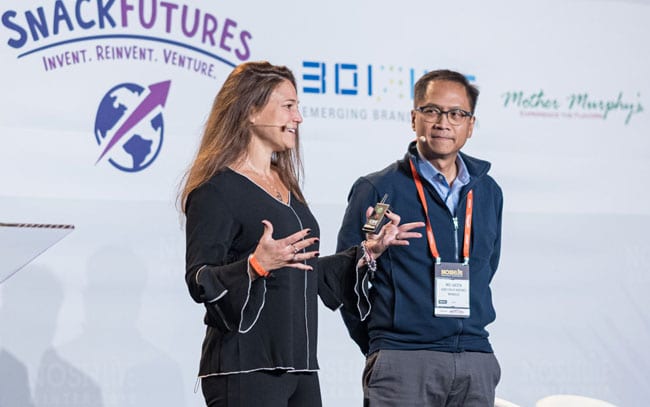 Keeping with the idea of freshness, Mel Gaceta, director of ventures for Mondelez, and Brigette Wolf, head of innovation at the company's venture arm SnackFutures, gave advice on innovation and investment. The goal of SnackFutures, Wolf said, is to "double down in the world of snacking" and be as agile as startups with the support of Mondelez's manufacturing, operations and supply chain. So far, she said, the concept is working.
Wolf noted the importance of the human element in building these new brands, something Mondelez is considering as it looks to startup strategies to quickly generate brand ideas and bring them to market. While there are adjacencies to Mondelez's core business, Gaceta noted, such as CaPao, which addresses waste in the chocolate supply chain, others simply fill a human need: the company's most recent launch, kids smoothie brand Ruckus and Co., is aimed at helping busy parents, for example.
"Sometimes we talk about consumers as if they are aliens," Wolf said. "If you're a founder you were a consumer and know it's personal and passionate."
Additionally, SnackFutures has invested in prebiotic food startup Uplift Food and paleo-friendly chocolate brand Hu Kitchen to aid its larger growth plan.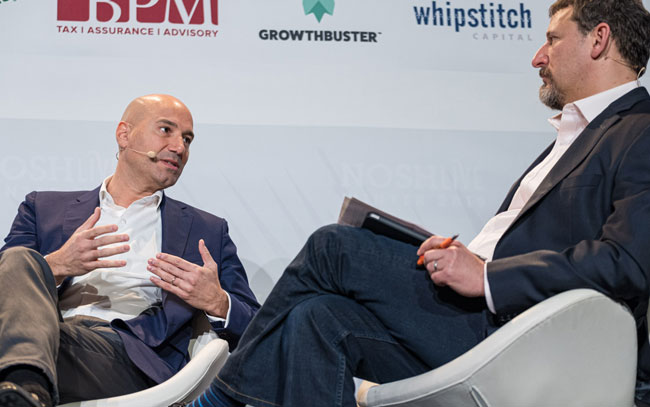 When securing any investments — celebrity or otherwise — authenticity is everything. Abe Minkara, Founding Partner/CIO of investment firm Legacy Knight Multi Family Office explained that a celebrity can help boost a brand, only if properly aligned with the company's message.
"It's all about messaging and who are you as a brand," Minkara said. "Is a celebrity really the right person to tell your story? Sometimes you're your own best celebrity."
Brands shouldn't discount friends and family investors — who are often the most supportive and understanding of a founder's vision and passion. Additionally, he noted, building an advisory board is helpful, as a team of experts can potentially later serve on a brand's board of directors. This can help in tackling the complex world of manufacturing and navigating retail.
"Throughout the life of a company you'll have big spikes," he said. "Some are intentional — you have to be ready and keep building on momentum."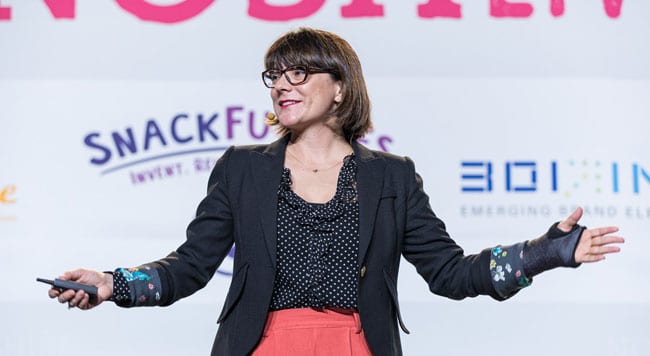 Meija Jacobs, senior director at design firm IDEO, explores the world of brands as well, but from a design standpoint. Design thinking, she said, is people, business and technology. It starts with taking time to understand human needs — not just market research — and how brands can use empathy to help serve them. The designer's job is to translate that message into packaging that will pop at shelf and tell a story. Some of the important elements for modern food packaging include compostability, ease of shipping, and ability for consumers to intuitively understand the product.
"Every design challenge we tackle we start with people," she said. "We absolutely also look at the possibilities [through] technology the business has to create success."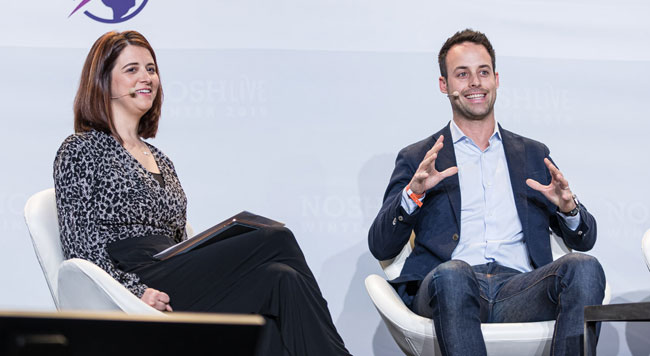 Bentley Hall, CEO of online grocery delivery service Good Eggs, went on to discuss how his company seeks standout "cutting edge" brands to make its direct-to-consumer business as exciting as an in-store one. The company looks for brands leading or defining a category, and would rather "have fewer brands and go deeper with those brands," he said. Great taste and sustainability are key criteria, he added, noting RightRice and ready-to-eat fresh food brand Urban Remedy as two that "look great." It's crucial that brands are thoughtful about their channel strategy, he added.
"A higher amount of assortment is not useful," Hall said. "What is useful is better curation and storytelling; knowing why you should try a brand and what matters. Consumers are looking for the best in a category."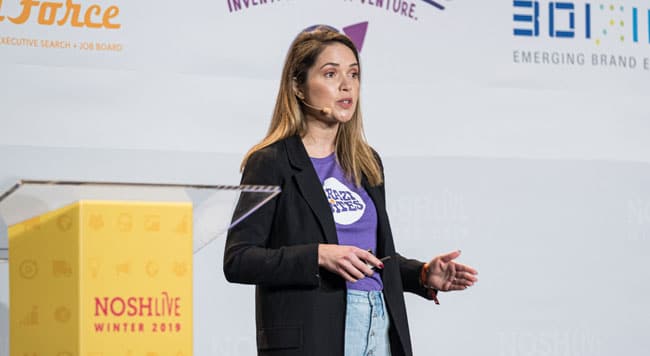 It's one thing to see yourself as best in a category — but another to truly be the only one serving a niche. That's the case for Junea Rocha, Co-founder and CMO of gluten-free Brazilian cheese bread brand Brazi Bites. The brand was on an "epic grind" for five years before appearing on Shark Tank in 2016 — catapulting it to selling out in stores within three days of the episode airing. But while being scrappy wasn't easy, it helped the small team become experts on manufacturing their product — which later helped in negotiating with copackers when it was time to scale, Rocha said.
"Think about timing," she said. "For us [we were] extremely lean but it allowed us to move quickly and make decisions quickly."
While not all brands can appear on Shark Tank, Rocha advised that all will have their own "Shark Tank moment," — a Food Network show, an influencer/celebrity endorsement, or a retailer that really believes in it and provides merchandising activity and exposure.
"Find a way to break through the noise," she said. The only easy way was yesterday."
Looking forward, NOSH Live granted its first annual awards to brands and industry members breaking through that noise.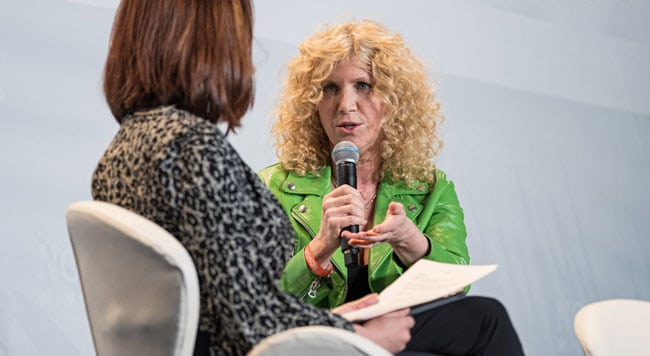 Caulipower founder and CEO Gail Becker accepted NOSH's Person of the Year award onstage. (Others were announced via video.) Becker noted she loved entering this "incredibly welcoming industry" after working as a communications executive, bringing her storytelling abilities to build a brand that resonates across retail channels (in over 22,000 stores) and demographics via cauliflower-based frozen pizza, tortillas and chicken fingers. Caulipower this year launched a parent brand, Vegolutionary Foods, to explore other veggie-forward offerings and is aiming to reach $100 million in revenue in 2019.
"This brand was built on listening to people's needs," Becker said.
Additionally, NOSH attendees today attended breakout sessions (smaller, more informal discussion panels) with topics including functional foods and labeling, building and communicating with boards of directors, launching and lasting in retail and creating a foundation for investment.