NOSH Live Boot Camp: Think Visually; Walk, Don't Run, and Stop to Ask Questions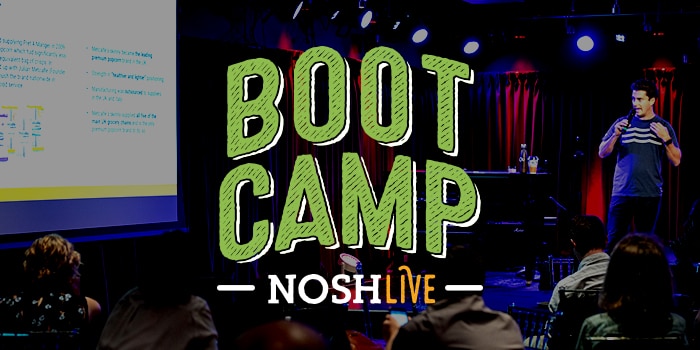 Earlier this week NOSH Live Summer 2019 kicked off in New York City with a "boot camp" for food businesses.
Attendees absorbed tips and strategies from a team of business experts, ranging from navigating e-commerce and branding to understanding how to build teams. Here are four lessons learned at the event.
Packaging Design is More Than Visual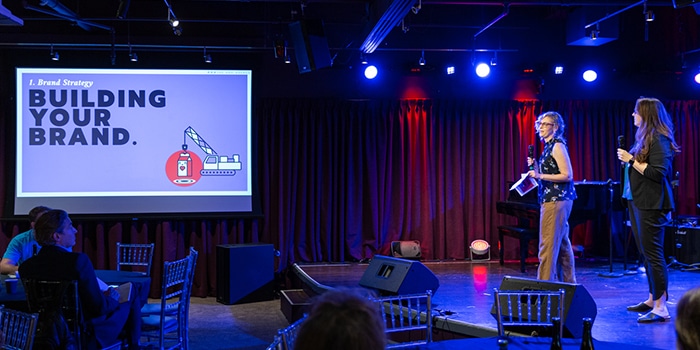 The event began with thinking visually: Kelly Criswell, the GRO Agency's Chief Creative Officer, and Danielle Muller, the firm's VP of strategy, provided lessons for approaching brand design.
"The brand is essentially there to connect a feeling," Muller said, while Criswell said to consider your brand a conversation.
The two cited beverage brand Rebbl, Death Wish Coffee and snack brand Angie's Boomchickapop as examples of dynamic branding.
Aside from trying to connect with a customer's immediate needs, brands should attempt to see the bigger picture, Muller said.
"You're dealing with really savvy consumers who want to buy products that resonate with their values," Muller added. "The brand promise [should be] woven into all communications."
Consumers Want It All and Want it Now: Find Them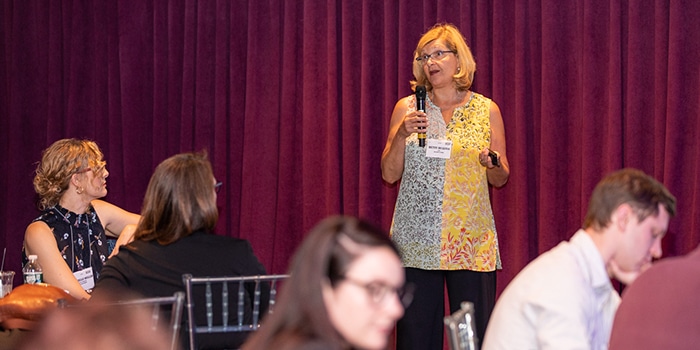 Betsy McGinn, founder of McGinn eCommConsulting, offered attendees pathways to navigate the complex world of e-commerce retail, including using packaging that "speaks loudly for you before images get lost online."
McGinn's roadmap to online success starts with the most popular routes: Amazon, click-and-collect, and laying in home delivery methods like Thrive, Boxed and Vitacost. With 58% of the products on Amazon sold by third parties, McGinn said, most of her work focuses on helping brands manage it, along with their own sites, adding that Amazon presents the opportunity to capture a very loyal customer.
Three keys to online success include viability in product and pricing, profitability in product, pricing and platform and visibility in placement and promotion, McGinn said.
McGinn noted the importance of reviews, adding that online credibility builds after 20 reviews, but the more reviews a brand has, the harder it is to increase its rating score.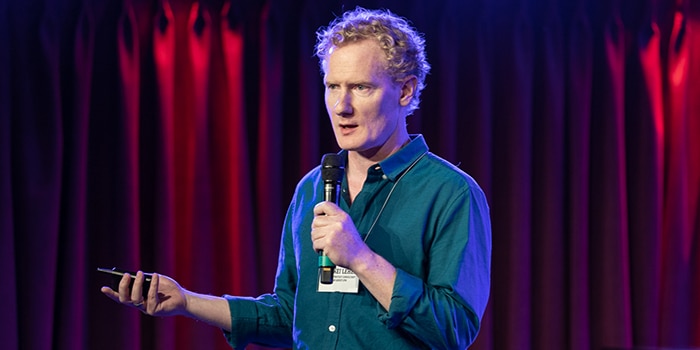 Still, 84% of consumers shop in traditional grocery, sales and strategy consultant Ian Kelleher said, outlining ways to navigate sales channels. Brands should pay attention to and consider what each channel demands in terms of pack size, labels and fulfillment. For example, frozen items can have longer date codes but will have a more complicated shipping process. "Every channel is going to have its own nuance," he said.
Broker and distributor relationships also represent an opportunity to "share knowledge up and downstream," which can create great value for brands, he added.
Know When to Outsource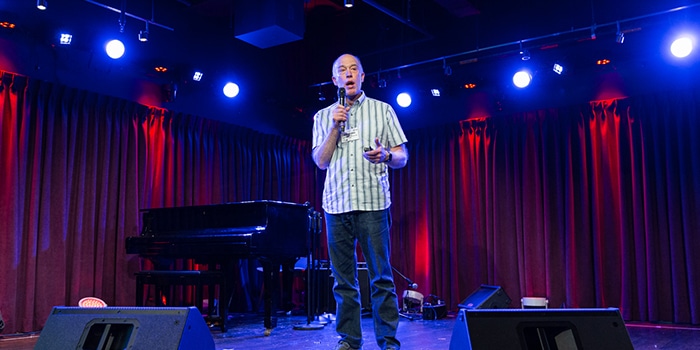 Bob Burke, founder of Natural Products Consulting Group, provided guidelines for how emerging brands should structure their business, emphasizing that success isn't on the entrepreneurs' shoulders alone.
"As founders, think of where you might make the greatest contribution and where you need to balance strengths," he said. "Be honest; be cold-blooded about it. The beautiful news is you can outsource most things."
Burke shared that common areas to outsource include: sales management, marketing strategy and execution, operations and supply chain, warehousing and transportation, CFO and accounting services and product development. At the same time, he added, founders should avoid building out too big a team too quickly.
"Run as lean as you can as long as you can," he said. "Hire slow and fire fast."
As the founder, you'll always be involved in sales, Burke noted, advising CEOs to seek sales and marketing leaders who are willing to say "no." Additionally, CEOs should fire those who aren't working well "no matter how much better their trade relationships are than yours," he said.
"Foster a performance culture — a team, not a family," he said. "[You] perform to stay on the team; having that kind of a culture is really important."
Asking for Help is Easy — and Necessary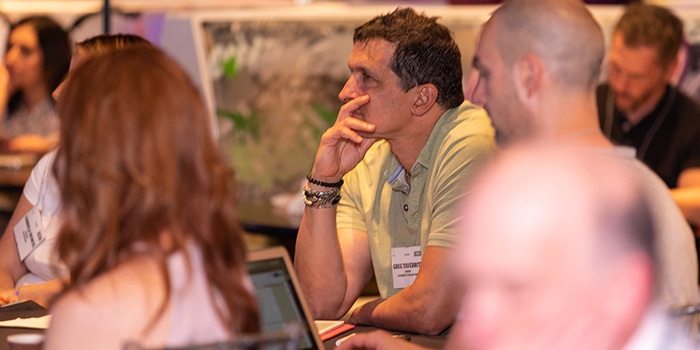 Jeremy Halpern, partner at law firm Nutter, McClennen & Fish, provided tips on how investors think.
"Every investor starts every conversation with a thought process about an exit," he said. "And never ever give investors access to formulations," he said.
He also outlined possible investment strategies, including utilizing common and preferred stocks and convertible notes. Understanding how to structure a term sheet isn't easy, but people are willing to help, he noted.
"The only stupid question is the one you don't ask," he said.
Kelleher also noted that the natural products industry is often welcoming and willing to share information on both successes and failures.
"Find people who have done it before; buy them a drink," he said.