Steve's PaleoGoods Plans for Life Beyond Paleo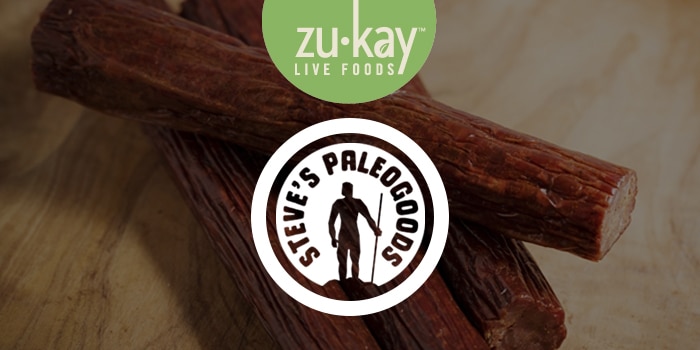 Will paleo become a thing of the past (again?) In case the trend goes extinct, Steve's PaleoGoods founder Steve Liberati is seeking new life for his product lineup through expansion and acquisition.
In April, the company acquired raw and fermented drink and dressing brand Zukay Live Foods, which also produces Jacob's Raw krauts, salsas and dressings.
For the past few years, Liberati told NOSH, he has contemplated how to diversify his brand beyond snacks, which has become "very competitive," and the paleo category, which has become "much more saturated." Liberati said paleo has become similar to gluten-free, with many people adapting it as a general means to eat healthier, he said, versus strictly adhering to the diet. The label can also intimidate or confuse some consumers simply seeking clean foods, Liberati said.
"Paleo's starting to plateau," Liberati noted. "I think it morphed over the years into more of a lifestyle signal for clean food and less about the diet; it's transcended to something bigger. It made sense at the time, but now it makes sense to pivot. We'll probably look to take off those shackles."
Liberati launched his first product, PaleoKits, under the brand Steve's Original in 2007 and changed the company to Steve's PaleoGoods in 2010 to position it as a leader in the paleo movement. At the time, the trend was just gaining steam; now it's fueled by Steve's and other category leaders, including pantry staple and dressing company Primal Kitchen, acquired by Kraft Heinz in 2018, and snack brand Caveman Foods.
Produced in Pennsauken, N.J., Steve's currently makes grass-fed beef jerky, snack mixes, raw nuts and dried fruits, protein bars, PaleoKrunch grainless-granola, and PaleoChef dressings and marinades. In total, the line is in over 3,000 stores including Whole Foods, Kroger and Weis.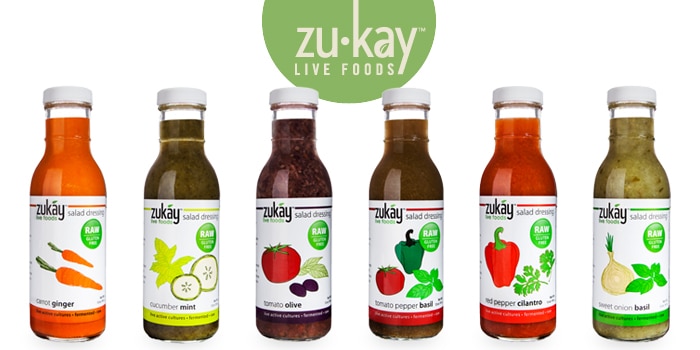 About 90 minutes away was Zukay's manufacturing facility in Boyertown, Pa. and products that are currently sold in over 1,000 stores, including Sprouts, Wegmans and Giant Eagle.
When Zukay founders Scott and Cathy Grzybek, acquaintances of Liberati's from their mutual work in natural foods, told him they were struggling to grow, Liberati was eager to diversify his business and help spread the brand's probiotic philosophy — rather than create (what he felt would be) just another protein bar or granola. Plus, Liberati told NOSH, he felt that the paleo space was lacking dedicated fermented foods options, and he appreciated that Zukay had an established brand presence, especially in independent retailers.
"I had good intuition [Zukay] would fit right into our portfolio of clean, paleo, vegan, keto and gluten-free — every single list," Liberati said. "They have a long history of products that stand the test of time. It crosses multiple channels so it's not just in natural."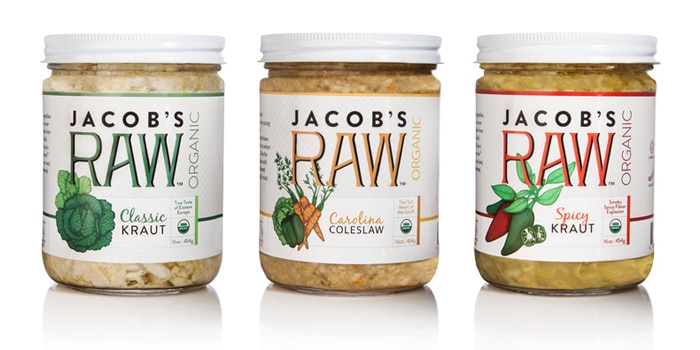 The purchase closed in April via an equity exchange and guaranteed salary for former founder Scott Grzybek, who now works for Steve's in sales and R&D. Liberati began producing Zukay's line of probiotic shots and kraut at the Pennsauken facility in May, and the new process hasn't been without its own challenges, Liberati said. Zukay uses organic veggies which are pressed and fermented for four to six weeks, during which they cultivate live probiotic cultures before they're bottled and shipped.
To start, Liberati plans to focus on distribution, sales and operations. More fermented products are being developed, he said, but will likely see a slow rollout as production of the current lineup is top priority.
"Time is the biggest killer because the product just needs time to ferment; there's no way to rush that," he said. "We definitely underestimated it, but are quickly learning the ins and outs."
Steve's too has benefited from the new partnership, with Zukay helping sell the brand into Sprouts, where it will debut next month. Liberati's company might revert back to Steve's Original to lose the 'paleo' label.
"As we grow and things continue to evolve, [we'll put] less emphasis on the word 'paleo' and more on clean, nutrient-dense whole foods," he said.