Former Starbucks Exec Joins Caveman Foods as CEO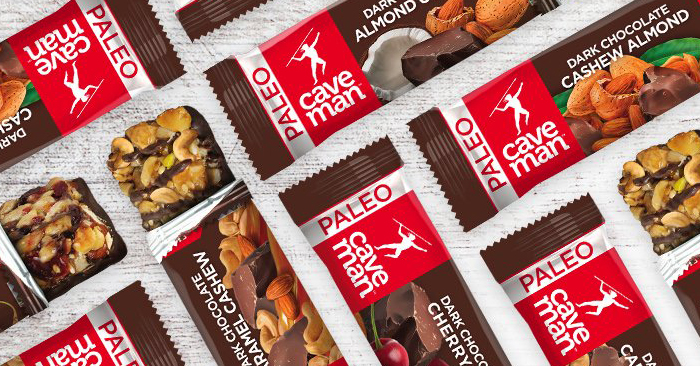 Caveman Foods, a producer of paleo-inspired snacks, announced today that former Starbucks Coffee executive Jeff Hansberry has joined the company as president and CEO.
"I am very excited to join Caveman Foods as we continue to build the brand's leadership position in the fast-growing healthy snacks category," Hansberry said in a statement. "The company's purpose-driven commitment to encourage and inspire healthier eating through delicious Paleo snacks is a source of personal inspiration."
Hansberry brings over 25 years of experience in CPG to his new role at Caveman. He most recently served as president and COO at sales and marketing agency Advantage Solutions. Previously he held a number of senior leadership roles at Starbucks from 2010 to 2016, including president of global channel development, president of Asia Pacific, and president of cold-pressed juice and smoothie brand Evolution Fresh.
Caveman currently produces a variety of chicken-based snacks — including bars, bites and jerky — as well as chocolate and nut-based nutrition bars. The products are sold in retailers such as Costco, Sprouts, Whole Foods and Walgreens. According to the company, the brand has had double-digit sales growth over the last few years.
To continue to ride this wave of growth, Hansberry will initially focus on three areas: growing brand awareness and developing its story, bringing innovative products to market, and expanding the company's presence in retail and digital channels.
Company spokesperson and longtime colleague Jim Olson told NOSH that Hansberry is excited Caveman's potential to scale, first domestically and later internationally.
"More than anything, today's brands must be authentic and they must have a shared sense of purpose with the ideals and aspirations of their respective customers and stakeholders," Olson told NOSH. "Jeff is inspired by Caveman's mission-driven heritage and the positive difference the brand and our snacks are making in people's lives."
Caveman founder Chris Running stepped away from the company roughly a year ago after leading the brand for six years. At the time, Caveman board member Pat O'Dea, the former CEO of Peet's Coffee, took on the CEO role. O'Dea will now act as the brand's executive chairman.
Hansberry joins an executive leadership team that includes EVP of sales Matt Buckley, who also worked at Evolution Fresh as well as Mama Chia and Project 7; VP of finance Matt Opperman, who previously worked at Hint Water and Jamba Juice, and VP of supply chain and R&D Thomas Change, who worked at Starbucks and Plum Organics.