Lenny and Larry's Proposes Updated Settlement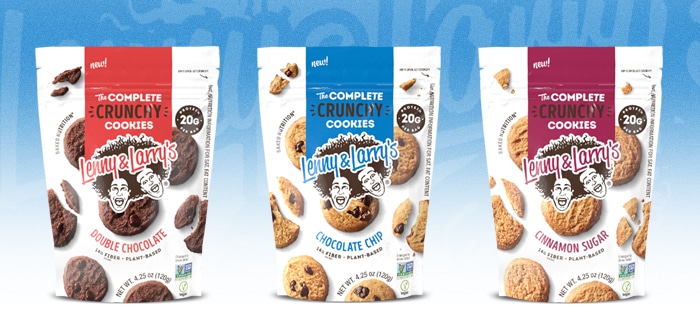 Protein snack producer Lenny and Larry's has upped the cash reimbursement available to consumers in a settlement offer in order to conclude litigation around the product's protein claims.
The changes came after the U.S. Department of Justice' Consumer Protection Branch urged a federal judge in Illinois to reject the company's previous offer as too low.
Last year, in response to a lawsuit alleging that the brands's cookies lacked the amount of protein stated on its nutrition labels, Lenny & Larry's agreed to reimburse cookie buyers through a cash refund or replacement cookies. The brand alloted $1.85 million in fees — with $350,000 set aside for cash reimbursement to claimants and $1.1 going towards legal fees — and up to $3.15 million in free products. If not all cookies were claimed, any remaining product would be distributed to key retail accounts.
However, the Justice Department found fault with the settlement and urged the court to reject the agreement on the grounds that claimants, who typically request cash over replacement, would see their payment shrunk due to the amount of the cash pool available. The free product offered, the Department said, would then effectively serve as a marketing tool for the brand.
Lenny & Larry's now says that the class notice drew over 90,000 responses, nine times the 10,000 they'd originally projected, with 66,647 of the claims deemed to be valid and 90 percent of class members electing to receive cash over replacement cookies. As a result, the company is proposing to amend the settlement to increase the cash reimbursement pool to $890,000 and shrink the product allotment value to $300,000. The amount set aside for legal fees will drop to roughly $400,000 lowering the total value of the settlement to $2.3 million.
The proposed settlement also increases the benefits for class members. Claimants without proof of purchase can now receive $14.60 (up from $10) in cash, or cookies worth $21.95 (up from $15). Claimants with proof of purchase will still receive between $20 and $50 in cash, or $35 worth of cookies (up from $30). Despite the revised settlement, the company still disputes the original claim.