Landec Foods Rebrands In Quest to Become Branded Natural Foods Company
Landec Foods is ready for a change. The publicly traded health-and-wellness corporation announced today the creation of Curation Foods, a corporate umbrella that will hold Landec's five food brands: Eat Smart, O Olive Oil and Vinegar, Now Planting, and Yucatan and Cabo Fresh.
But more than just a name change, the move signifies the company's shift from serving as a fresh, packaged vegetable company to a branded, natural food company. As a brand, Curation Foods will hold significant share of the market. Last year, Landec Natural Foods revenues grew 12 percent, to roughly $459 million and its products are sold in 73 percent of all retail in North America.
CEO and president Molly Hemmeter told NOSH that Landec was in need of "a single corporate entity" to unify the company.
"Across all five brands we share the same mission, the same core values and the same kind of fresh food supply chain to bring to these to market," she said. "Our mission is really about providing access to fresh plant-based foods, made from 100 percent clean ingredients to as many people as possible in a way that preserves and protects the process."
Landec's supply chain is the company's secret to success, Hemmeter said.
"What makes us an extremely efficient natural foods provider, is that when we add a new brand to go onto the trucks, we increase the profitability of all brands," Hemmeter said. "[Our supply chain] allows us to not only innovate shorter shelf life items, but be able to grow our plant-based ingredients, put them into innovative products and distribute them to customers in a time frame that allows us to remain fresh."
By focusing on products sold in one temperature state, in a single section of a store, Landec is able to streamline its production, manufacturing and distribution.
Although O Olive Oils and Vinegars exists outside of the company's sweet spot of vegetables, Hemmeter said the company plans to integrate the brand into Eat Smart's salad kits, sales of which grew 23 percent last year. In the six years since launching Eat Smart, the brand's revenue has grown to $185 million.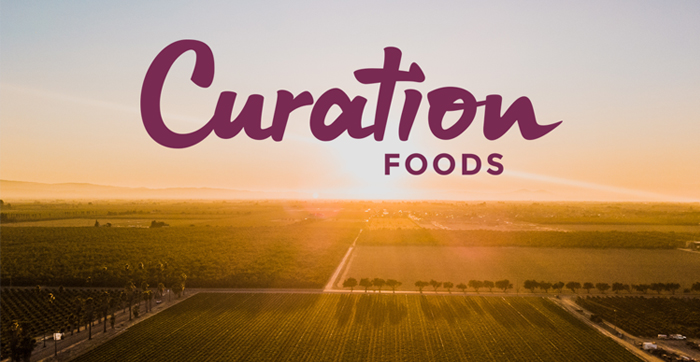 In December, Landec acquired avocado and guacamole brand Yucatan, along with its sub-brand Cabo Fresh. The two will also be a key part of the Curation Foods growth strategy. With annual revenues of about $60 million and the potential to achieve a gross profit margin of roughly 30 percent, Yucatan is capable of providing Curation Foods a larger base and a counterbalance to its lower margin items.
"[Yucatan and Cabo] gave us more mass in our emerging food brands … [and they are] able to produce more profitability than the straight produce brands just because of the high costs and mother nature, which will allow us to continue to invest in consumer innovation," Hemmeter said. "So it's a model that will keep us on trend with a consumer but also fuels investment in our future growth."
Staying on trend with consumers is another component of which Hemmeter is keenly aware. Landec found through consumer research, she said, that 17 percent of the consumers in the U.S. and 23 percent of the consumers in Canada were "plant-forward consumers." Not vegetarians or vegans but a new type of shopper who wants 70 percent of their meals to be plant-focused.
Hemmeter added that it's a segment of consumers that Landec only sees growing.
In order to reach those plant-forward consumers, Landec launched Now Planting, a plant-based meal solution. Initially launched with a line of soups in October, the brand will eventually expand into other categories. Priced at $6.99 for two servings, the soups are already available in Publix, Whole Foods and Albertsons' Southern California stores.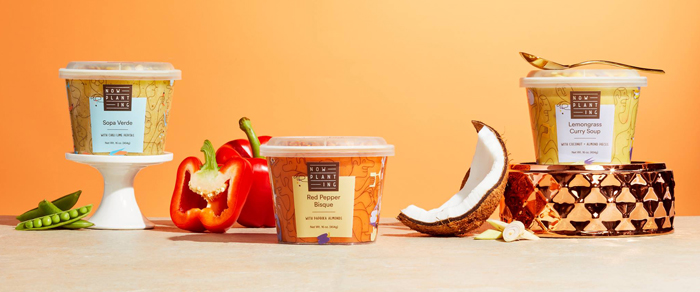 Landec's choice to launch with soup is perhaps a somewhat surprising move given the struggle of some brands with fresh soups. Notably, Campbells, which owns Garden Fresh Gourmet, is attempting to exit the fresh soup space by divesting itself of the brand along with its other fresh foods businesses.
However, Hemmeter said, Now Planting has two advantages over other fresh soup makers. First, while many other companies have tried to simply make fresh analogues for canned soups, Now Planting instead offers dishes such as sopa verde, hominy bean soup and lemongrass curry. The international flavors, she noted, are vital in targeting plant-forward shoppers who are more adventurous eaters and experienced cooks.
"Just like you and I know might know 10 ways to cook chicken, they know 10 ways to cook broccoli," Hemmeter said.
Now Planting's second advantage is Landec's supply chain.
"[Fresh soups] have about a 45-day shelf life and most companies do not have the infrastructure to produce those soups and get them on shelf and manage that shelf life in an economic fashion," Hemmeter said. "Because we have a portfolio of brands that are filling our trucks, we're uniquely able to do that."
Hemmeter also noted that Landec has focused on its own suppliers — adjusting its sourcing to "100 percent clean ingredients," with no artificial dyes, flavors, preservatives, sweeteners or high fructose corn syrup.
With the right product mix, ingredients and team in place, Hemmeter said the company will shift its focus to growth.
"All the pieces are in place," Hemmeter said. "Now we have to go after operational excellence."