Distribution Roundup: Beyond Burger, Atlantic Natural Land in Costco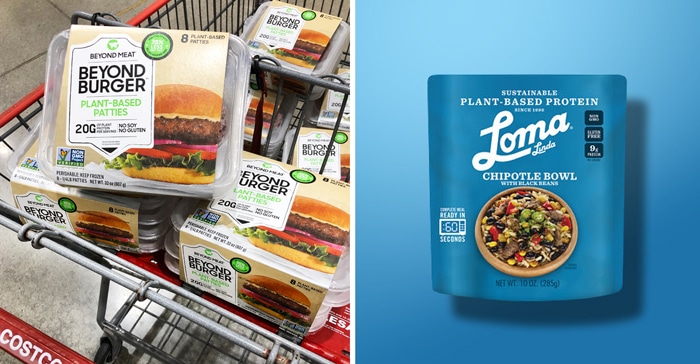 Distribution Roundup: Beyond Burger, Atlantic Natural Land in Costco
In the latest distribution news, Costco adds Beyond Burger and Atlantic Natural, Walmart takes on Keen One and Everipe and Veggies Made Great expands its offerings at four retailers.
Costco Adds Beyond Burger, Atlantic Natural
Two plant-based protein brands have hit shelves at Costco: Beyond Meat and Atlantic Natural's Loma Linda. Beyond Meat's Beyond Burger is now available at select Costco stores nationwide, while Loma Linda's Chipotle Bowl will be sold at over 500 locations across North America.
The Costco launch is Beyond Meat's first entry into the club store retail channel, where the Beyond Burger will be available in 4-packs of two patties bundled together for $14.99. In grocery, the patties retail for roughly $6 a two-pack.
The Loma Linda Chipotle Bowl, a shelf-stable meal, will be sold at the retailer in 6-packs for $13.99.
"Our expansion into Costco is proving the brand's success beyond just the niche plant-based protein sector; it is quickly increasing popularity and gaining momentum into the mainstream as well," said Laura Lapp, brand innovation manager at Atlantic Natural, in a press release.
Loma Linda is also launching a variety pack of its plant-based meals at ALDI stores in January. In Walmart, where the brand has been sold in the Healthy Food Section, Loma Linda will expand its distribution to more stores and into new categories — Ethnic and Mainstream. The 100 year-old company's brands are now sold in over 20,000 stores across North America, Australia, the United Kingdom and 17 more countries.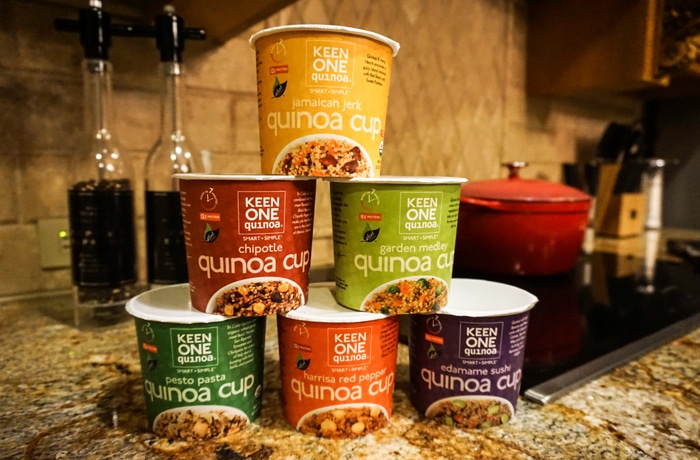 Keen One Enters Walmart
Quinoa cup brand Keen One is now available at 167 Walmart locations, with three SKUs launching at the retailer. The brand's Garden Medley, Chipotle and Harissa Red Pepper varieties will hit shelves for $3.98 per cup.
"We are thrilled to bring our cups to a wider audience that we feel are seeking healthier alternatives to other food cups on the market," said Keen One founder Christopher Algea. "We have been growing this company the right way for many years, and when this door opened with Walmart we knew it was the right time."
In addition to Walmart, the brand is sold in 450 other retail locations, including Safeway, King Soopers, Whole Foods and several universities. Algea said that as a quick meal solution, part of the brand's distribution strategy is ensuring the product is available near colleges and office buildings.
Haven's Kitchen Now Available at The Fresh Market
Globally inspired sauce brand Haven's Kitchen has expanded its presence in the Mid-Atlantic and Southwest regions of the Fresh Market, hitting shelves at 89 locations across 20 states. The retailer will carry five varieties of the brand's sauces.
"Our partnership with The Fresh Market marks an important milestone for Haven's Kitchen as we continue to expand our footprint," said founder and CEO Alison Cayne in a press release. "Consumers are eager to cook healthy, delicious, more convenient meals at home, and we're excited to introduce our versatile sauces to more and more Americans."
The brand is also available at 300 other retail locations including Whole Foods and Wegmans, with the latter adding the line to 45 new stores this month.

Veggies Made Great Expands at Four Retailers
Vegetable-based frozen food brand Veggies Made Great has increased its offerings at Publix, Harris Teeter, Weis and Lowes Foods. Weis and Publix added two new SKUs while Lowes added four and Harris Teeter took on five.
Andy Reichgut, Garden Lite's EVP and CMO, told NOSH that the brand's top five performing items — two Frittata and Muffin SKUs along with its Superfood Veggie Cakes — have strong dollar velocity and are moving turning faster than 80% of items in the natural frozen set. He also said that Veggies Made Great products are a "destination item" for consumers, with recent research by the brand finding that 41% of its shoppers would go to another store to purchase their products.
"I am going on 23 years in the CPG space and this is as powerful of a data story as I have ever had the pleasure to share with our customers," said Reichgut. "As a result, we expect to more than double our retail distribution in 2020."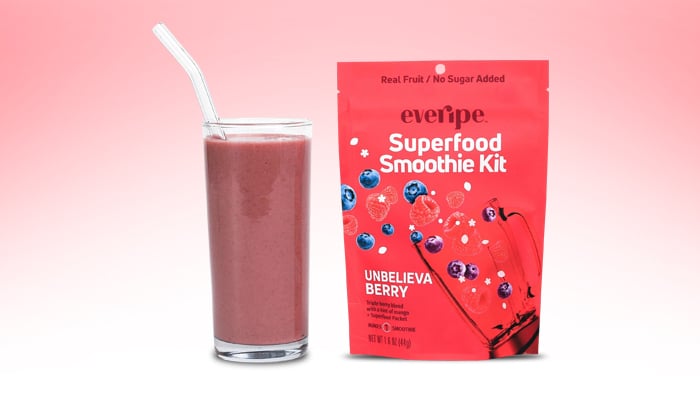 Everipe Announces Rebrand, Walmart Distribution
Everipe, a line of five shelf-stable smoothies, is hitting shelves in the cereal aisle at Walmart locations in the Northeast and Northwest regions starting January 1.
Everipe co-founders Kerry Roberts and Greg McMullen told NOSH they first connected with a Walmart executive at NOSH Live Summer 2019, saying "he turned the packaging over, saw that it was shelf-stable with no added sugars, and invited us to Bentonville on the spot."
In preparation for the launch, Roberts and McMullen relaunched the brand to make the packaging, recipes and price-point more "approachable" to consumers. This also included discontinuing its Greens with Envy flavor and adding two news SKUs: Cocoa Mojo and Strawberry Bananza.
"We know that we're a yet-to-be-seen concept and a nascent brand so we've got our work cut out for us and will be supplementing our launch with targeted marketing efforts in our Walmart neighborhoods," they said.
Other distribution news includes:
Boston Smoked Fish Company has expanded its distribution of its filets and pâtés to Whole Foods locations in New York, New Jersey and Connecticut. The brand is also available in Massachusetts, Maine, Rhode Island and New Hampshire locations of the retailer.
Moroccan almond butter brand Argania Foods has launched nationwide with Sprouts Market.
Online grocer Peapod has partnered with subscription-based children's food brand Nurture Life to sell individual SKUs of the brand's products for the first time.
Organic meat company Applegate is now providing meat toppings, including Pepperoni, Italian Sausage, Roasted Chicken, Bacon, and Pulled Pork, at pizza restaurant Oath Pizza's 60 locations.
Keto snack brand Fat Snax has launched four of its cookie SKUs at Sprouts Market locations nationwide for $2.99 per pack.
Plant-based baby food brand Yumi expanded into the Seattle market last month.
In February 2020, single-serve pour over coffee brand Kuju will go nationwide with Sprouts Market.