Campbell's to Push Soup Beyond the Can, Plans New Era of Snacking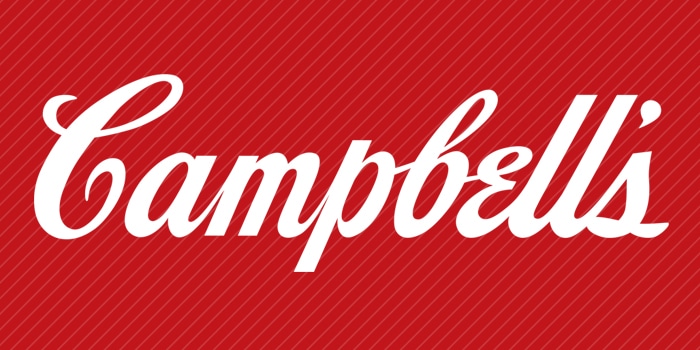 Earlier this month Campbell's had its third quarter earnings call and investor day, providing insight into the company's plans to tap into trends like plant-based eating, bone broth and clean ingredients.
Q3 Earnings
On its third quarter earnings call in early June, executives at Campbell's explored how the company aims to remake the soup set, namely pushing the format beyond its classic can and launching new innovations aimed at the wellness-minded consumer.
"As I stated last quarter, changing the trajectory of this important business will require a holistic approach to building consumer relevance through strengthening the product, the packaging, and the pricing structure," CEO Mark Clouse said during the company's earnings call. "Change will not happen overnight, but we are building confidence that we can win in soup again."
The company's third quarter sales exceeded the market's expectations, increasing 16% to $2.2 billion. Largely fueled by the growth of its snack brands, including the 2018 acquisition of Snyder's-Lance, it was the company's third consecutive quarter exceeding its projections, Clouse said.
In particular, Campbell's third quarter snack and biscuit sales increased 37% to $1.154 billion, while seven out of its 10 core snack brands saw growth, Clouse said. Still, the company doesn't compete amongst many of the larger players in the snack space, he added.
While snacks saw growth, meal and beverage volume was "offset by lower promotional spending," CFO Anthony DiSilvestro noted.
This was Clouse's second earnings call after joining Campbell's in January; he formerly served as CEO of Pinnacle Foods, where he oversaw a portfolio of classic frozen food brands during a time when the frozen category, as a whole, gained momentum. Now the question remains if he can bring a similar sense of excitement and reinvigoration to center store and boost Campbell's brands.
Campbell's has already begun to hone in on center store innovation, having sold its fresh-focused brands Bolthouse Farm and Garden Fresh Gourmet earlier this year. The company will complete the Bolthouse sale later this month; additionally, the divestiture of Campbell international is still in progress, Clouse said.
"We remain fully committed to this process. Of course, as we consider all of our options, we will continue to remain disciplined to ensure that we achieve the appropriate value for this iconic business," Clouse said.
Investor Day: Soup Beyond the Can, Embracing Wellness Trends
One of Campbell's strategies for reinvigorating center store is exploring new packaging formats for its classic canned products.
Campbell's leadership team thinks there's great potential beyond the soup can — and is betting on new options to attract the can-averse consumer. At its 2019 investor day the company presented plans to "win in soup," Clouse said, by incorporating better ingredients and new pack formats, including Well Yes sippable plant-based soups and Swanson's heat-and-eat bone broth for the convenience-minded consumer.
"Bone broth today is already growing at a very healthy rate," Clouse said. "We're leading into the aisle through cooking and moving into eating within the condensed area, and carving out within the middle of the aisle."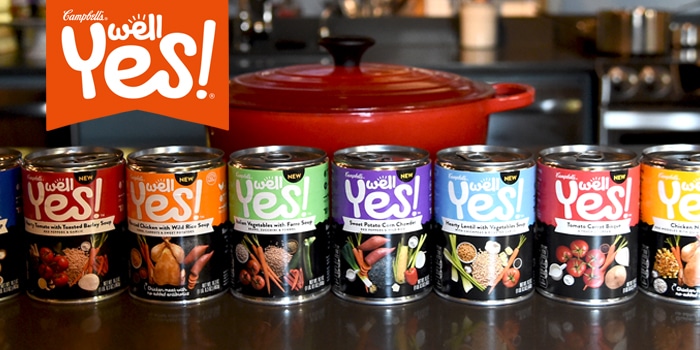 Campbell's also hopes to attract culinarily-minded consumers with a line of canned 'cooking soups' and vegetable purees, such as spinach artichoke, in a convenient bag format for cooking. But, even with line extensions that include better-for-you focused Well Yes and increased advertising support for its Chunky line, soup overall still lost share.
"Soup as a behavior is big and highly relevant," SVP Carlos Abrams-Rivera said. "If you look under the hood of soup you see areas of growth occurring in different segments and different occasions."
Campbell's hopes to counterbalance its soup category losses with its snack portfolio. The company is the fourth largest snack brand in the U.S., according to Clouse. He added that although they may not currently hold the top slots in each category, Campbell's does generally have "very strong leading brands."
"We're very strong with specific premium segments like Pepperidge Farmhouse and Milano, [which] play in some of the largest categories in snacking," he said.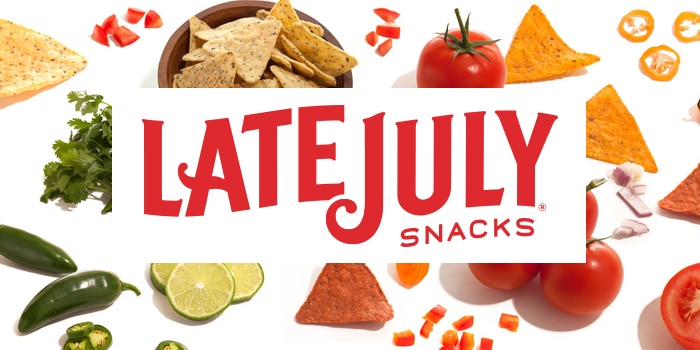 Executives at Campbell's also called attention to organic tortilla brand Late July, which showed a three-year CAGR of 35% and represents a "unique nature" of brands providing an opportunity to retailers seeking more health and wellness products and expanding e-commerce platforms, Abrams-Rivera said. Based on Late July's success, the company plans to increase its presence in the organic snacking space, said Abrams-Rivera.
The company will also explore other wellness trends, including vegetable-forward tomato and carrot Goldfish crackers, along with Snack Factory garden vegetable pretzel crisps. Furthermore, as consumers demand more clean labels and transparency with ingredients, Campbell's chicken noodle soup will get an upgrade, with more meat, fresh noodles and no added preservatives.
Even with "tremendous potential to compete and win in snacking," the company has plans to keep a slow and steady pace of innovation, Clouse said.
"I want to make sure that we've got the right brands that have the best strategic potential, while also recognizing that just continuing to shrink the business or shrinking our way to greatness is not going to be the right strategy either," he said. "Let's take care of the ones that are on the table now and then we'll move to continuing to think about how do we strengthen the portfolio after."