Verb Re-Energizes With New Line and Rebrand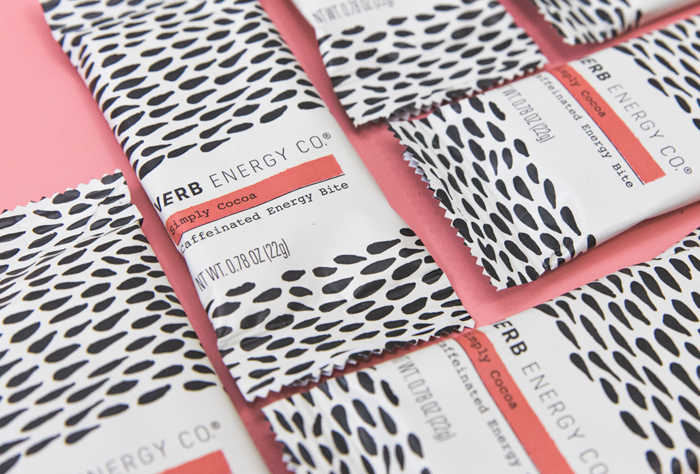 Coming off a $1 million investment round, caffeinated snack maker Verb Energy is evolving to get consumers to think beyond the cup for their afternoon pick-me-up.
The caffeinated, green tea-based snack brand announced today that it has rebranded, revised its product line from bars to bites and has further built out it's ordering system. The goal is to shake its collegiate vibe and resonate with a new core, caffeine seeking consumer as its founders graduate and relocate the company's headquarters from the Yale University campus to Boston.
This rebrand and platform expansion was, in part, funded by the nearly $1 million of capital that Verb raised earlier this year from investors including Global Founders Capital, Great Oaks Venture Capital, Vast Ventures and a syndicate of angel investors including Kevin Ryan, the founder of Business Insider.
The first change for the company is the product itself. As the brand's customer base grew from mostly college students to encompass urban millennials and women, feedback was that, at 190 calories, the product had too high of a calorie count. The brand's new energy bite, which sells for $1.50, is only 90 calories and contains as much caffeine as a shot of espresso. It will be sold online in three flavors: maple blueberry, simply cocoa, salted peanut butter.
The brand's cofounders Bennett Byerley, André Monteiro and Matt Czarnecki, the brand's now-CEO, said they believe the shift gives them flexibility to keep iterating with future innovations.
"Our customers see our product as an energy product first and foremost," Czarnecki said. "They are choosing this over a cup of coffee."
The brand also used the new product launch as an opportunity to revisit its packaging. Czarnecki said that while the previous packaging conveyed a "healthy, natural vibe," it didn't emphasize the caffeine component enough.
"We wanted it to be very human, approachable and personable because that's what we value as a brand," Byerly said. Not only do we supply energy for people to do things — to do their 'verbs' — but we also want to relate to people."
Relating to and connecting with consumers is a core tenant of the brand's mission. From its inception, Verb has used a novel text-to-order platform, similar to beverage brand Dirty Lemon, that gives them a direct line to consumers. Not only can consumers place orders via text but they also receive reorder reminders directly from Czarnecki, Byerley and Monteiro. With a new ordering system, the brand will now be able to collect, correlate, and analyze this data to make strategic decisions.
However, Byerley said the team has come to realize that the text-to-order platform may not be scalable in the long term.
"We truly believe that we should learn as much as possible from our customers in these early days," Byerley said. "As we scale, me Matt and Andre will not be able to respond to customers' texts in the long run, but we do really believe in the power of the human side of things and building out a customer experience team is definitely something we are strongly considering."