Vegan Innovation Opens Doors for Sweet Loren's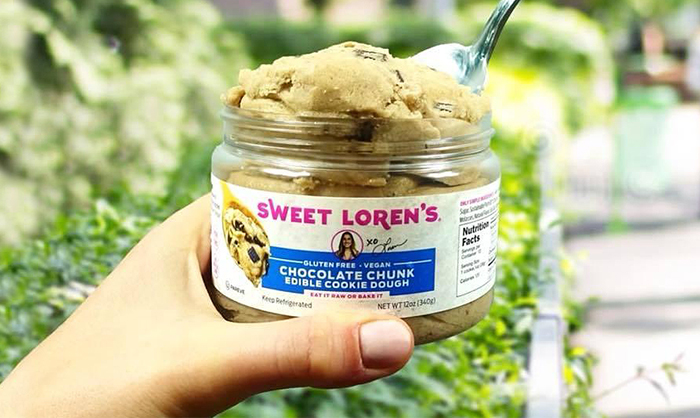 Place-and-bake cookie maker Sweet Loren's has always positioned its warm and gooey cookies as the better-for-you alternative to some of the top baking brands. But in order to gain enough momentum to take on the leaders of this set, Sweet Loren's CEO and founder Loren Brill realized she needed to look at innovation through a new lens: vegan. And it's paying off. Since adopting this focus, the brand has seen over 40 percent distribution growth.
By the end of this summer, all of the company's existing place-and-bake flavors will be exclusively gluten-free, vegan and nut-free. Sweet Loren's has also launched two new cookie flavors — fudgy brownie and sugar — and a line of refrigerated, gluten-free, edible cookie dough in an exclusive launch with all Publix locations.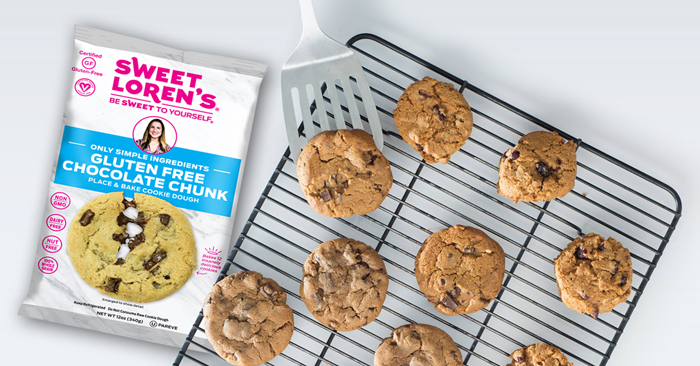 With the new vegan-focus across all of its SKUs, Sweet Loren's has seen a rise in retailer interest, Brill told NOSH. The company picked up over 2,000 stores this summer with retailers such as Ingles, Meijer, Denver-area Safeways, Northern California Safeways and Weis Markets all adding the line.
Brill told NOSH that retailers are eager to add brands that can help build basket size.
"Retailers want to support brands that bring items in that will generate incremental sales for their stores," Brill said. "Space is limited and items have to generate enough sales to maintain their spot on the shelf."
The brand's testing with vegan products began last year when it launched a line of gluten-free and vegan place-and-bake chocolate chunk cookies. In the months that followed, that product became the brand's best-selling SKU — and has remained No. 1 across all of its stores.
Sweet Loren's original thesis was to "bring people back to the refrigerated dough category that would normally walk by it" because of a lack of better-for-you options. However, what Brill learned was that customers wanted an even more differentiated solution that fit a myriad of dietary needs. Brill quickly decided that this was how she could separate Sweet Loren's from the conventional pack.
Major competitors General Mills and Nestle have historically had a monopoly on the category, but have been slower to adapt to changing consumer tastes. In March, Nestle's Toll House brand launched its first allergen-friendly chocolate baking morsels, but its refrigerated dough line has not seen any allergen-friendly or gluten-free additions.
Of course, Brill said, consumers still want a cookie that satisfy their cravings. Although the products have better-for-you attributes, they remain an indulgent offering.
"We are creating a universal cookie that tastes delicious… [for everyone] no matter their dietary choices or restrictions," Brill said. "Our products meet the needs of customers that have been completely ignored."