Van Leeuwen Ice Cream Scoops Up Investment From Strand Equity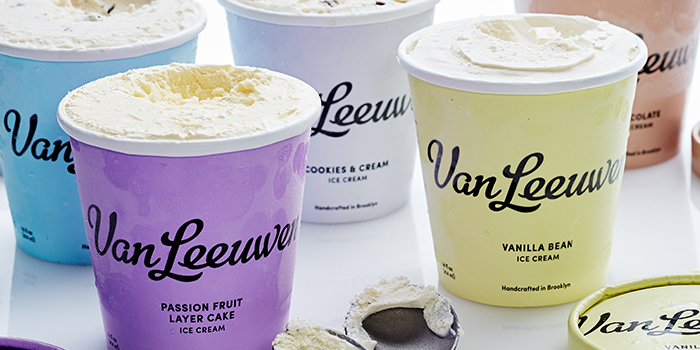 In high school, Ben Van Leeuwen started in the ice cream business as a Good Humor Truck driver. Over a decade later, he's still surrounded by ice cream and trucks as the co-founder of Van Leeuwen Ice Cream, which today announced that it had closed a minority investment from Strand Equity.
Terms of the deal were not disclosed. Previously the brand closed a convertible note led by Blue Scorpion Investments, which Strand also took part in.
The Brooklyn company has both a retail business — with shops in New York and trucks in New York and Los Angeles — as well as wholesale distribution in 25 states across 700 retailers. According to the company, total annual revenue is projected to reach $15 million this year.
Van Leeuwen told NOSH that Strand's investment is key to the brand's continued growth, as the company has planned to bring its scoop shops to the West Coast next year and expand its retail presence.
"In order to continue the growth we have now, we did need to take capital," Van Leeuwen said. "We could have continued on the 'slow and steady trajectory' that we were on — which I think this kind of growth can still be defined as that — but it was the first time in 10 years where we could not grow the way we wanted to with the capital we currently had."
Strand Equity co-founder and managing partner Seth Rodsky told NOSH that the investment group was impressed by Van Leeuwen's growth and recognized that the brand had an opportunity for further national and international expansion.
"Their brand awareness has grown organically through word of mouth with zero marketing, which represents a great opportunity for us to help guide them as they continue to make the brand recognized nationally, and eventually globally," Rodsky said. "[It's an] incredibly profitable [company], and I underline profitable because that's a unique word right now."
The profitable nature of the business is particularly apparent in its scoop shops, Rodsky said. While some other brands have pivoted away from retail storefronts, Van Leeuwen has embraced brick-and-mortar storefronts, opening 16 locations so far. The model is built on shops with small footprints and low buildout costs, but the ability to serve a high volume of customers.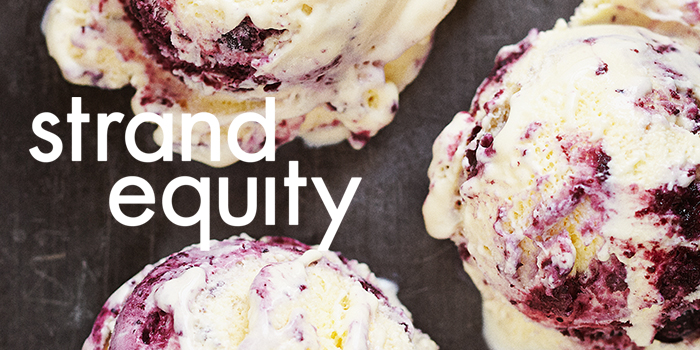 As part of its move into retail, Van Leeuwen was rebranded in 2017 to visually stand out from behind frosted freezer doors. The new modern, monochromatic packing — which emphasizes the brand name and flavor over product attributes — resulted in same store sales doubling almost "overnight."
"When we first launched 10 years ago and went into wholesale… we were the artisanal brand… so the brand's packaging didn't even need to be as good because there weren't a lot of choices," Van Leeuwen said. "It became so saturated so we wanted to say a lot and tell the customer a lot without saying that at all…. That stark design and doing a lot less was actually much louder in the freezer then other designs."
Rodsky added that Strand is particularly interested in brands that can offer consumers an "affordable indulgence." He said that as consumers have become more interested in eating cleaner, when they do indulge, they look for products with unique offerings and high quality ingredients.
Van Leeuwen embodies this philosophy both with its vegan line of indulgent ice cream as well as by embracing unusual flavors such as passion fruit layer cake, honeycomb and lemon meringue. In its scoop shop, the brand has gotten even more creative — launching a black ice cream called "dark matter" that uses activated charcoal.
Van Leeuwen noted that while the flavors makes the brand unique, the cost of using high quality ingredients has kept the price point at $6 to $10 a pint. However, he added, the investment capital — and resulting growth — should allow the company to see more and more operational efficiencies and eventually pass that savings along to the end consumer."
"As we grow, which is very unique in food, not only are we not degrading the product but we're making it better and better," Van Leeuwen said. "The goal is of course is to make our products as accessible as possible to as many people as possible.. But at the same time, we'll never be the same cost as Bryers."
SaveSave