Thrive Market Picks Square Organics as First Investment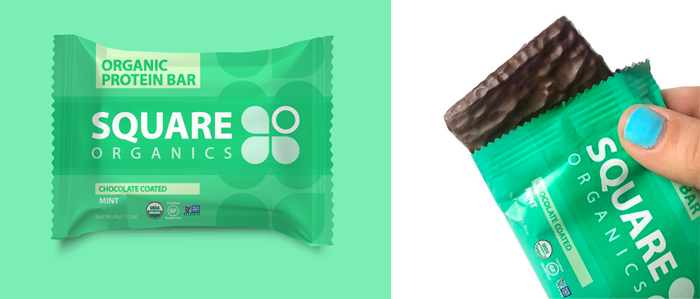 Add Thrive Market to the list of retailers sporting their own venture capital groups.
Snack brand Square Organics announcement it had closed a $500,000 convertible note opened the curtain on the first investment by retailer Thrive Market as part of their newly developed venture fund, Thrive Market Ventures (TMV). TMV follows in the footsteps of other retailers like Whole Foods, 7-Eleven and Safeway with dedicated investment teams.
Other participants in the round was M13, a venture funded founded by brothers and entrepreneurs Carter and Courtney Reum, as well as Square's previous investor, Just Business Fund.
Launched at Expo West in 2012, Square was founded as a line of protein bars by husband and wife team Andrew Gordon and Sarah Gordon. After closing a seed round of $450,000 in 2013, the company grew its footprint to over 3,000 retail locations including Whole Foods Market, Sprouts, Thrive Market, The Vitamin Shoppe and 24 Hour Fitness. In September 2017, the company expanded its product portfolio to include protein popcorn. Square currently has $7.5 million in trailing 12-month revenue, according to the founders.
Andrew Gordon told NOSH that the convertible note was a "quick and dirty" way to raise capital, and enabled the brand to work with TMV, which plans to invest in earlier stage companies that are looking for a smaller check, he said. Both M13 and TMV are expected to bring needed advice to the table in addition to the capital.
"We wanted to build out a strategic base," Andrew Gordon said. "We were just as excited about partnering with them as we were about actually getting a check."
The need for fundraising comes as the company sees rapid expansion. According to the Gordons, it will launch in 600 RaceTrac convenience stores, as well as an as-yet-unnamed large format retailer. In order to compete with other well-funded snack brands as well as to continue expanding, more capital was needed.
"Our [retail] opportunities have come on a lot sooner than expected so we're kind of getting pulled in a lot of directions. These retailers are reaching out to us," Gordon said. "We're just seeing that the time is now and it's putting more pressure on us to accelerate the fundraising… as we're expanding out with our door count and doing that very rapidly, it's costly."
The couple hopes to close a $5 million Series A round later this year. They told NOSH that they've had term sheets on the table already, but have been selective about future partners. However, the fact that investors such as Just Business Fund continue to be involved is a positive sign for the future, according to Gordon.
"It's a great show of confidence that they continue to support us after four years of business," he said.