The Checkout: B&G Talks Plans Post Pirate Brands, Mondelez to Delve Deeper Into Snacking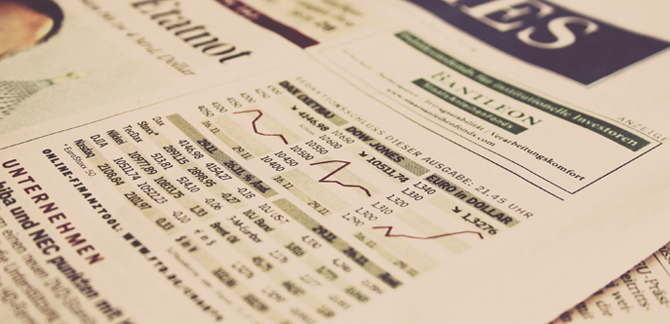 Welcome to The Checkout: an express lane for weekly news you need to know, always 10 items or less.
This week several major strategics held their third quarter earnings calls. Although certainly on a different scale than the average food company's quarterly recap, the calls provide a look inside to how some of the biggest companies in the industry are thinking about key topics such as acquisitions and new category focuses.
B&G Foods Talks Post Pirate's Plans
Roughly six weeks ago B&G announced the sale of puff brand Pirate Brands to Hershey. As a result, the company spent much of its third quarter earnings call explaining its reasoning and providing clarity about future plans.
B&G CFO Bruce Watcha told analysts that although Pirates was "an exciting brand and one we took immense pride in," in the end, it came down to cash with an offer that was too "compelling" to pass up. B&G acquired Pirate's for $195 million in 2013 and sold it to Hershey for $420 million — representing a return on investment of 2.2 times for shareholders.
CEO Bob Cantwell added that the company primarily has been an "acquisition-driving business" and it will continue to do so. In fact, he added, by using some of the capital earned from the deal, B&G will be able to repay debt and ensure its balance sheet is "prime to pursue accretive acquisitions."
Cantwell admitted that although there were benefits to selling the brand, the company was not trying to actively shop it when Hershey came calling. However, although a beloved part of the company, he said, the portfolio of snacks was not a perfect fit with B&G in terms of supply chain, shipping and distribution.
"It was just time to move on from snacks," Cantwell told analysts. "When we bought Pirate's five years ago and thought of ourselves as a better-for-you salty snack player who can pick up other brands like that along the way, there's not a lot that truly exists that – we've looked at things, but there are things that just don't make sense."
Where B&G does want to focus is on frozen.
One of its fastest growing brands, Green Giant frozen saw its sixth consecutive quarter of double-digit growth with net sales up 14 percent, the company reported. Cantwell attributed this growth to the brand's innovative array of new products, which include newly launched veggie spirals and cauliflower pizza crusts. In the next quarter the brand plans to launch protein bowl meals as well as riced cauliflower stuffing.
The success of Green Giant's frozen products is yielding higher sales in other categories as well, which Cantwell attributed to a "halo effect." He added that net sales of all Green Giant products including the "more challenged" Green Giant and Le Sueur products are up 6.1 percent for the quarter.
The company is also chasing new shoppers by launching a ling of organic vegetables under the Little Green Sprout brand.
"Some of our best items in frozen vegetables we've launched organically to go after kind of a different retailer and certainly somebody who is looking for organic vegetables," Cantwell said. "We really believe we can be the organic vegetable guy, the guys who play in the category."
Where B&G goes next was also a topic of discussion. In response to a question about acquisitions, Cantwell told analysts that B&G was looking for brands that are classic and can "stand the test of time." The company also will not invest in a brand in a declining category that they can't see a way to turnaround, he added, and is looking for brands that are a top player in the category. Finally, Cantwell said, it's about price. B&G typically acquires brands for 7.5 to 9 times EBITA.
"When it makes sense for us, we'll pull the trigger, and you never know when that will be. I mean, it could be – it could take a long time before the right one comes. The right one can come tomorrow," Cantwell said. "So we're always looking."
Mondelez To Focus On Snacking
This week snacking powerhouse Mondelez held its third quarter earnings call and one of the key topics was how the global company plans to take a bit out of the snack segment.
"We are excited about the growth potential of snacking –ibrant categories like chocolate and biscuits are growing faster than other areas in food," Dirk Van de Put, Chairman and CEO of Mondelez told analysts on the call. "Mondelez is well positioned to lead the future of snacking, thanks to our unique portfolio of iconic global and local brands and our advantaged geographic footprint."
Although the company has classic snacking brands such as Oreo, Chips Ahoy and Ritz crackers, it recently acquired natural cookie brand Tate's in May 2018 to appeal to consumers seeking more premium products. On the quarterly call, Van de Put said that Tates saw double-digit growth this quarter, above company expectations.
To further drive growth, the company also announced it would launch a new innovation platform called SnackFutures to focus on three areas: inventing new businesses and brand, reinventing smaller brands that have "untapped potential" and "creating ventures with early-stage entrepreneurs to seek new businesses."
Mondelez also plans to help consumers "snack right" — which it defined as offering the right snack at the right time of day, made the right way. The latter part including both better-for-you snacks as well as more sustainable snacks. For example, by 2025 Mondelez has pledged that all packaging will be fully recyclable.
"We strongly believe that if we make our products the right way," Van de Put said, "our consumers will continue to choose our beloved and iconic brands for years to come.
Kellogg's to Deliver Value Through Format and Brand Building
On this week's third quarter earning call Kellogg's almost immediately addressed the fact that the company's operating profit came up short of their guidance. That was, however, due to the company investing in its "budding momentum," CEO Steve Cahillane told analysts.
Part of this investment was in brand-building, Cahillane said. For example, snack brand RXBAR launched its first-ever national advertising campaign this quarter as well as launched nut butters and relaunched its kids bar line. The work seems to have paid off. Cahillane told analysts that the business saw triple-digit consumption growth and ACV up from 30 percent last year to 70 percent now.
Additionally, Kellogg's invested in expanding its "single-serve on-the-go" items, many of which, Cahillane said, are co-packed and thus have higher transportation costs. In developed markets, this packaging format includes immediate consumption offerings as well as multi-pack products.
The investment appears necessary as CFO Farheed Khan said that for the U.S. Snacks business, on-the-go is now 10 percent of sales and demand is strong. The growth of these offerings are faster even then Kellogg expected, he added. While the company is using co-packers currently, it does plan to invest in in-house packing capabilities.
The hope is that, in part, by offering more formats the company is able to deliver more value to consumers.
"We've innovated around food, around packaging, around formats," Cahillane said. "And if you get the consumer value equation right, then you can definitely earn the price from the consumer, which is what the retailer's looking for, right?"