That's It Lawsuit Sparks Conversation Around Clean Label Branding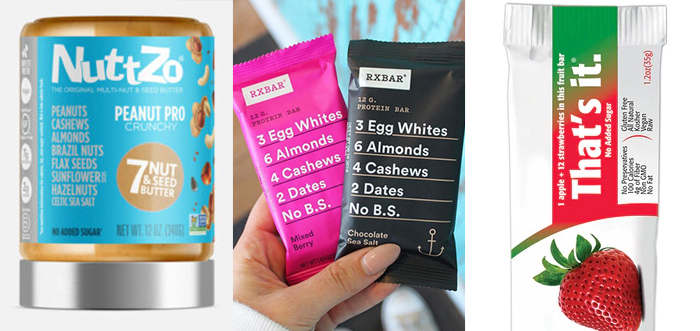 Front-of-pack labels act as billboards for brands, and at a time when "clean label" has become a prime consumer concern, it's also become one of the most important ways for brands to demonstrate their whole food characteristics.
But it's also becoming a source of legal tension.
Take fruit and vegetable bar maker That's It, which has built its entire brand around the core message of an ingredient list so simple that it's often only made up of two fruits or vegetables. But last month, That's It was hit with a lawsuit — plaintiffs complained it was being too generic and using deceitful marketing tactics around its ingredient list.
In a complaint filed in the U.S. District Court for the Eastern District of New York, plaintiff Anthony Medina alleged that the company is committing fraud when it lists fruits like "blueberries" and "apples" on its ingredient label, rather than the collective ingredients of its bars. According to the complaint, the only way to manufacture a fruit bar without binders is by using ingredients that have already been subject to levels of processing or transformation.
The FAQ section of That's It's website addresses these kinds of processing questions by citing "a proprietary process."
To some CPG and legal experts, the brand — regardless of the outcome of the case — may have opened itself up to this kind of questioning because of its decision to embrace the rising clean label trend that calls out simplicity and ingredients.
Food and beverage attorney Justin Prochnow, who is not working with either party in this case, said that he thinks the Clean Label trend is being driven, in part, by the decrease in "all natural" claims made on food packages. In hopes of protecting themselves from lawsuits around the controversial terminology, companies are instead trying to evoke the same messaging through product names, imagery and health halo callouts. That's because, according to a 2017 Label Insights survey, 78 percent of consumers trust transparent brands more and that's what turns a first-time buyer into a loyal customer.
Though That's It's packaging does not specify whether the ingredients inside are fresh, Prochnow said he is not surprised the company was hit with a lawsuit, even if the brand is ultimately found to be in the clear.
"When you are using that as the name of your company, you better be prepared to address it if something comes up because in this day and age, more likely than not somebody at some point is going to challenge it," Prochnow said.
That's It did not respond to requests for comment and Medina's attorney, Joshua Levin-Epstein and Associates, declined to comment for this article.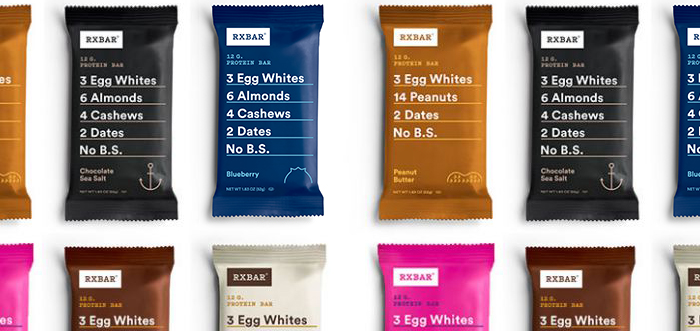 This is not the first time a brand has been called out for alleged dissonance between how it markets its ingredients on the front panel and the actual ingredients on its nutrition label. Earlier this year, RXBAR received heat for its own Clean Label design, which is comprised of an oversized list of a select few ingredients on the front of the wrapper, along with the phrase "No B.S." But not all of the protein bars' ingredients are listed on the front of the wrapper and natural flavor, an ingredient present in all 14 of the company's bars, is absent from that front label.
While RXBAR has not seen legal repercussions, other brands have been hit with lawsuits for similar marketing choices. For example, in 2016, the Center for Science in the Public Interest (CSPI) sued PepsiCo for allegedly misleading consumers by marketing its Naked Juice beverages as healthier than they really are. According to CSPI, packaging and marketing that emphasized leafy-green imagery tricked consumers into believing that some Naked beverages were packed with nutrients and vegetables, when in actuality juices like Kale Blazer are mostly orange and apple juice. The suit was settled after the Naked team worked with CSPI to adapt its packaging to better reflect the ingredient content of its juices.
Maia Kats, the director for litigation for CSPI, said she thinks the Naked and That's It cases are different in nature because the ingredients the company includes on its packaging are in fact the only ingredients it also lists on the back.
"If it is in fact only apples and blueberries and nothing else, then kudos to them. That is precisely the sort of labeling we seek in simplified, clear, transparent labeling," Kats said. "Consumers want products that are simpler and contain more whole foods, and the industry is very keen to meet that need. But they often meet it through labeling and advertising more quickly than they do through actual product."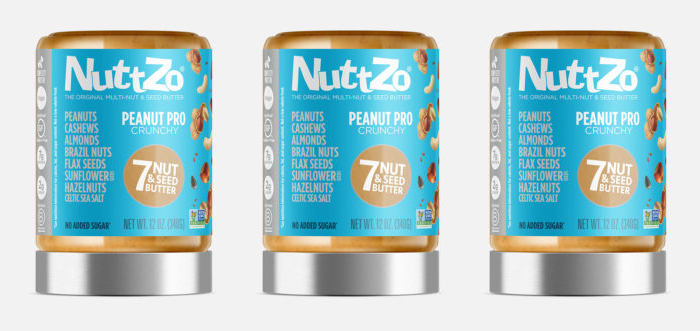 When it came to other brands implementing this marketing strategy in an ethical way, baby food leader Gerber came to mind for Kats. She said in late 2017 the brand gave its package its first major overhaul in over 10 years, using its images of produce and yogurt to better illustrate exactly what is in each pouch. Nut butter maker Nuttzo also is known for its transparent clean label: Nuttzo not only decorates its front label with its many certifications and calls out that it's made with no added sugar or oils, but it also lists out all its main ingredients in bold font, vertically along the label.
Regardless of the outcome of the That's It's suit, there are lessons all natural food brands can take away, according to CPG veteran and marketing expert Greg Fleishman. Design and marketing is not the only way brands can communicate their simple ingredients and high standards. Let the curation and organization of certifications do a lot of that work for you, said Fleishman.
"That is what the natural certifications are for," he said. "They are meant to be a bridge to protect the brand and the consumer."
Fleishman also advised brands to be mindful about how they balance the need to protect the components that give them a competitive edge with consumers' wants for full transparency.
"We are in an age when transparency is critical, but you have to manage transparency with the tension of wanting to have a defendable, sustainable competitive advantage for brands so there is — what will hopefully be — a healthy tension," Fleishman said. "If you are building a brand, it's most important that the format is disruptive and what it's made of is disruptive so that is the key selling point. Because then you don't have to use gimmicky marketing or have to ride the line on any language that tends to be incendiary."