RXBAR Boosts Kellogg's Quarterly Earnings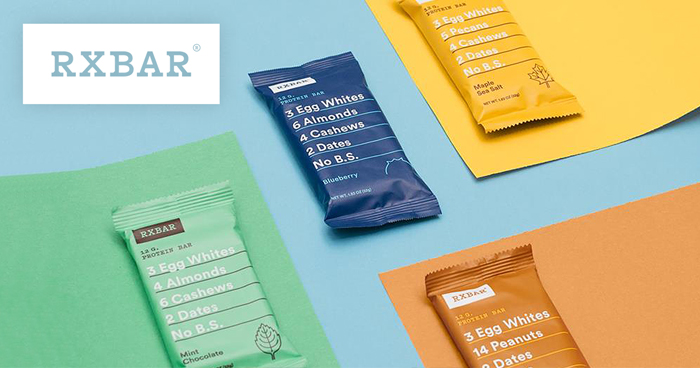 RXBAR's $600 million price tag seems to be paying off for The Kellogg Company.
In Kellogg's quarterly earnings report published Thursday, the company said the protein bar brand contributed $59 million in sales during the second quarter and $110 million year-to-date.
Perhaps even more impressive is that RXBAR is the fastest-growing brand in the protein bar category and, in terms of measured Nielsen share, is "more than doubling from year-over-year," according to Kellogg CEO Steve Cahillane.
"We're just very, very pleased with the acquisition," Cahillane told investors on the call. "We continue to see the benefits of maintaining RX's independence and entrepreneurial approach as well as the benefits of RX's access to Kellogg's considerable resources. We'll leverage this new growth platform more and more in the future."
The cereal giant acquired RXBAR last October in an effort to embrace the power behind emerging innovative brands and grow beyond its heritage brands. Since finalizing the deal, Kellogg has greatly expanded the brand's distribution across the U.S. and supported the launch of a new line of egg white infused nut butters. Later this year, Kellogg will also expand RXBAR outside of the U.S., debuting the brand in both Europe and Canada.
With success can come a slew of "me-too" products, Cahillane noted. This year, brands like protein bar maker NuGo and animal-based snacking leader EPIC also launched clean label, egg white protein bars. While Cahillane is aware of the budding competition, he thinks RXBAR has a leg up.
"They have just a passionate, passionate consumer base," he said. "It's a very authentic product. It's seen as real. And it's the first one kind of in this space. And it's always tough as a marketer to come up and copy something and get the same level of authenticity."
Other notable takeaways from Kellogg's quarterly earnings call:
Strength in the "other" segment, which includes RXBAR, offset declines in snacks and morning foods, which includes products like Pringles, Rice Krispie Treats, Frosted Flakes and Pop Tarts.
Kellogg's is seeing some success in stabilizing cereal sales by promoting the health attributes of its better-for-you cereal lines. This year, the company launched Special K with Probiotics, Raisin Bran launched Raisin Bran Crunch with Bananas and Mini-Wheats launched new flavors — all of which were paired with marketing efforts emphasizing satiety, fiber and gut health attributes.
Cahillane spoke about the strategic types of investments the company is making in its legacy and leading brands: "We said we wanted to restore and increase brand building investment in order to drive the top line, and we are seeing that happening. So at the half-year, we're taking a prudent approach for the rest of the year, but we like where we are."