Perfect Day CEO on ADM Partnership: 'The More We Do, the More Good We're Achieving'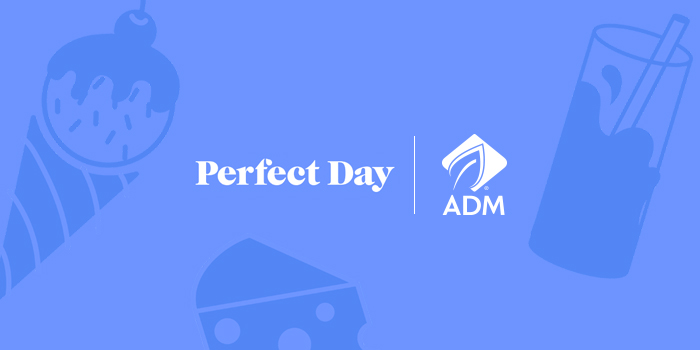 Ingredient company Perfect Day believes that doing good and making money don't have to be mutually exclusive. Now with the launch of its first product, Perfect Day plans to show how this model is possible. The company, which produces animal-free dairy products, announced last week a partnership with global ingredient firm ADM that aims to demonstrate the market potential of its technology through the launch of a milk-free whey protein.
Founded by Ryan Pandya and Perumal Gandhi, Perfect Day has developed a proprietary fermentation process that utilizes microflora to create the same protein found in cow's milk without animals. The company originally planned to produce its own line of branded CPG products; however, earlier this year the leadership team decided to pivot to producing the ingredients that could power other brands' products.
It's here where ADM comes into play. The global ingredient company has massive reach, and is among the top 50 largest U.S. corporations by total revenue, according to Fortune.
"If you're looking [to make an] impact, we have to be able to do everything milk does," Pandha told NOSH. "We had so many companies reaching out to us from day one saying 'This is really cool, we'd love to work with you.' That kind of thing led us to believe that if we're just another brand on the shelf, it's going to be hard for us to achieve the level of impact if we were helping all of these different brands make animal-free products. It really struck us as not just an opportunity, but as a no-brainer."
ADM will utilize its existing fermentation infrastructure to produce Perfect Day's dairy-free whey protein. Pandya and Gandhi told NOSH that by letting ADM take on production, Perfect Day will be able to get to market quicker and subsequently bring ingredient costs down closer to that of conventional whey protein.
The company selected whey protein because of its versatility and its ability to mimic the texture of traditional dairy — such as the gel of a yogurt.
However, ADM won't have exclusive rights to Perfect Day ingredients. Pandya and Gandhi said that ADM will offer brands a more "generic" animal-free whey protein while Perfect Day will sell a branded ingredient portfolio. The latter will likely be sold to smaller, sustainable-focused brands that want the company's assistance and marketing power.
For example, while Perfect Day is happy to help sausage producers that commonly use whey protein to bind meat make the switch to using an animal-free protein, it might not be where the it wants to call out its relationship.
"You can buy whey protein from any number of companies. And our vision for how animal-free protein should work is that it should be similar. There should be a number of places you can get this generic ingredient," Pandya said. "But, Perfect Day [is where] you can buy ingredients that have more of a brand associated with them."
Perfect Day's support may include offering a front of pack callout for approved products using its ingredients, assisting companies develop consumer communications about the technology, and promoting a list of products that use Perfect Day ingredients.
In addition to announcing the close of a $24.7 million round of funding in February 2018, according to an SEC filing, the company closed an additional $11,750,000 in funding in May. The company told NOSH that this was a convertible note that will be eventually be part of a larger funding round. When asked if the the ADM partnership involved investment as well, the company declined to comment.
Raising capital means investors who expect a return on their investment, and while the ADM partnership will certainly help with that goal, both Pandya and Gandhi told NOSH that they believe Perfect Day will be able to be financially successful while still also making an impact on the Earth.
"I don't think we're the type of company that has to make a lot of money doing one thing and then fund it doing good separately," Pandya said. "We're trying to develop this as a business model as the more we make and the more we do, the more good we're achieving."