People Moves: Powerplant Adds Health Warrior Co-Founder, CeCe's Staffs Up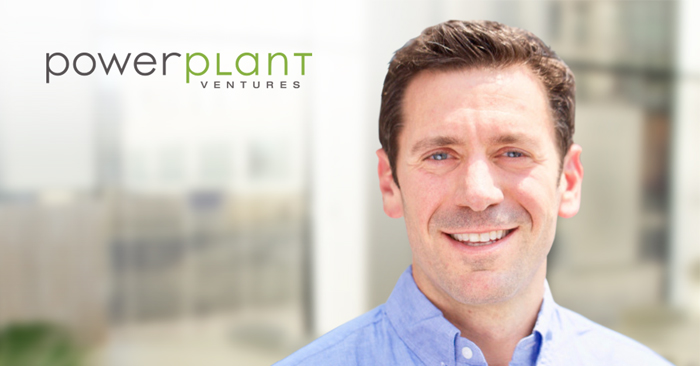 The kids may be out of school for the summer, but the natural products industry is still in session. This month, several CPG vets found new companies to practice their skills and lead the industry to new heights.
Daniel Gluck Joins Powerplant
Daniel Gluck, the co-founder of chia seed snack brand Health Warrior, has officially joined the Powerplant Ventures (PPV) team as a managing partner. He joins existing PPV partners, Mark Rampolla, Kevin Boylan and T.K. Pillan. Gluck has been working with PPV since earlier this year.
Gluck's decade-long career in institutional investing culminated in his role as a partner and portfolio manager at hedge fund Weiss Multi-Strategy Advisers. He also was an angel investor in several early stage CPG brand, including coconut water brand Zico. It was through this venture that Gluck first met Rampolla, then the CEO and founder of Zico.
It wasn't until last year when Gluck first decided to raise his own fund to invest in health and wellness food companies. But then Rampolla raised the idea of joining PPV as an alternative path, Gluck told NOSH.
"If I wasn't going to do it on my own, it had to be with really special with people that I believed in and where I saw something that could scale," Gluck said. "Ultimately, it was a pretty easy decision for all of us to partner… I really enjoyed being an investor, I really enjoyed being an entrepreneur, and I'm truly passionate about health and wellness."
Gluck joins PPV as its first $42 million fund has been fully deployed and the group is focusing on Fund Two. The fund's investments include Thrive Market, Beyond Meat, REBBL Beverages, Ripple Foods, Beanfields, Hail Merry, Appel Sciences and Farmer's Fridge.
CeCe's Veggie Noodle Co. Adds CPG Vets
The team at produce "pasta" brand Cece's Veggie Noodle Co. has made two new hires, adding Chris Pruneda as "a totally radish dude" aka CMO and Dave Forchione as "the notorious B.E.E.T" aka VP of Sales. Pruneda's hire marks the first CMO for Cece's.
Both Pruneda and Forchione have spent many years in the CPG industry. Forchione previously served as VP of sales at snack brand PROBAR, which he joined after spending time at WhiteWave Foods and Siggi's. Pruneda joins the company from Sheila G's Brownie Brittle — a fellow portfolio company of Cece's investor, Encore Consumer Capital.
"With the tremendous growth, we've seen and the opportunity that lies ahead, we wanted to bring in a world class team to help us continue to innovate and build the category," Cece's founder and CEO Mason Arnold told NOSH.
Kite Hill Hires New VP of Marketing
Alternative dairy brand Kite Hill has added Shannon Toyos to its ranks as VP of Marketing. The move marks a new category focus for Toyos, who previously spent the last four years at The J.M. Smucker Company where she led marketing strategy and innovation for its pet business unit. Toyos takes on the role from Jenny Berrien, who joined the company last year.
"My family and I have been loyal fans of Kite Hill and big believers in the move towards a dairy-free lifestyle for better health and environment," Toyos said in a statement. "So this is an exciting opportunity to work with a brand that is on-trend and a fit with my lifestyle and beliefs."
Toyos follows the March 2018 addition of Rob Leibowitz as CEO.
In her new role, Toyos will be responsible for assisting with the brand's presence in the marketplace as well as guiding innovation and growth. Her first task, the brand said in a statement, will be leading the company's relaunch of its drinkable almond yogurts and almond milk tubes next month.
Whole Foods Hires Global Coordinator of Local Brands
Even as it works to streamline purchasing through centralized buying, retailer Whole Foods Market is still striving to embrace local brands. The Amazon-owned company announced earlier this month that it named Kelly Landrieu as global coordinator of local brands. Landrieu will work with regional "local foragers," or rather, employees who scout for new products on a local level and help bring them to store shelves. In a release, Whole Foods noted that in 2017 the company onboarded more than 700 "small suppliers" to local store shelves.
Landrieu has experience working with local Whole Foods vendors. In her previous role as associate coordinator of the "Friends of Whole Foods Market" program, she worked with artisan and restaurant partners to open mini stores or cafes within the retailer's stores. She also formerly acted as the local forager in the retailer's Southwest region.
Other notable natural food hiring news includes:
Baby food brand Once Upon a Farm promoted three of its employees. Keely Fadrhonc will now act as the brand's VP of marketing communications while Robyn DeFina will be the the VP of brand marketing. Danielle King will assume the role of director of trade marketing. CEO and co-founder John Foraker wrote in a LinkedIn post that the trio are "great builders of culture and high performance."
Sabra Dipping Company, the maker of Sabra hummus, named Tomer Hapaz as CEO. Hapaz will also oversee Obela, a global brand of dips that, like Sabra, is a joint venture between PepsiCo and Strauss Group. Prior to joining Sabra, Hapaz was CEO of Strauss Coffee.
Asian-inspired soup and noodle brand Nona Lim has hired Jeremy Sartori as VP of sales. Sartori was previously VP of sales at egg company Handsome Brook Farm and also helped lead the sales efforts at Nutiva.