People Moves: Michel et Augustin Finds Its CEO, Bean Snacks Staff Up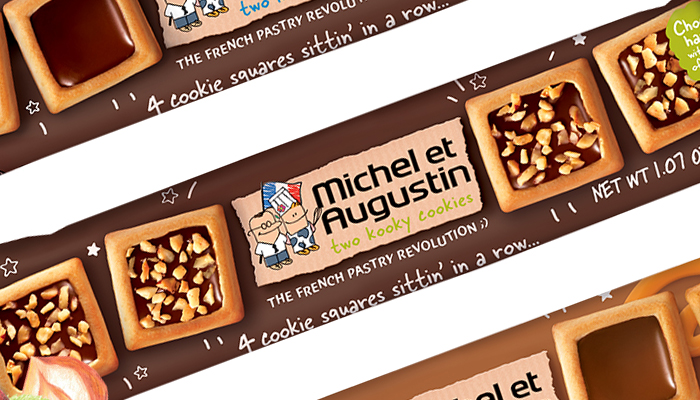 It's a bean-anza as two CPG veterans joined legume-forward brands and a Francophile brand hired a new leader to accelerate the growth of its sweet snack line in the US.
Michel et AugustinCoca-Cola veteran Evan Holod has joined french snack brand Michel et Augustin as CEO, USA. Holod has relocated from Atlanta, Georgia to Brooklyn, New York to run the American arm of the European company.
Holod previously was the brand director at Coca Cola where he worked to bring new consumers to the brand and define the "One Coke" global marketing strategy. Before working on its flagship brand, Holod spent four years on the company's Glaceau business.
Michel et Augustin publicized its CEO search with a viral video searching for its next leader. Holod said the company is the next "logical" step in his career journey.
"In some ways it's coming back to my marketing roots," Holod told NOSH. "For me, I see cookies as the same way bottled water was ten years ago when Smartwater really came to life. It was a category that was dominated with older players or by commodities and what it took was a brand thinking about a new way of approaching the category to really break through… I see that same opportunity in the cookie space."
Holod added that in particular, the imported cookie space is ripe for disruption. His goals for the year include continuing to accelerate the company's growth now that the brand has honed its strategy and product mix for the U.S.
"Now it's just putting pedal to the metal," Holod said.
Beanfields Brings on Engle
Bean-based chip brand Beanfields has brought on Todd Engle as its new VP of Sales. The move comes just under a year after entrepreneur and investor Mark Rampolla announced he would be assuming the role of CEO at the company. Engle most recently was VP of Sales at plant-based beverage brand Kate Farms and spent time in the snack category as national sales director at bar brand ThinkThin. His earlier career includes time spent at Nantucket Nectars, Immaculate Baking Company and General Mills.
"It's not easy disrupting the salty snack world, especially for a beverage guy like me, so I'm honored and thrilled Todd has joined our small but strong team," Rampolla told NOSH. "Under his sales leadership I'm more convinced than ever Beanfields will become one of the next great snack brands."
Giannella Alvarez Joins Beanitos
After stepping down as CEO of coconut-beverage brand Harmless Harvest, Giannella Alvarez has announced she's joined bean-based snacking company Beanitos as CEO. Alvarez succeeds Dan Costello, who accepted a role as president at X2 Energy Beverages.
Alvarez joined Harmless Harvest in September 2015, after working at CPG companies including Procter & Gamble, Kimberly-Clark, and Del Monte Foods. During her roughly two year tenure at the beverage brand, the company improved its food safety efforts and introduced a new line of probiotic coconut yogurt drinks.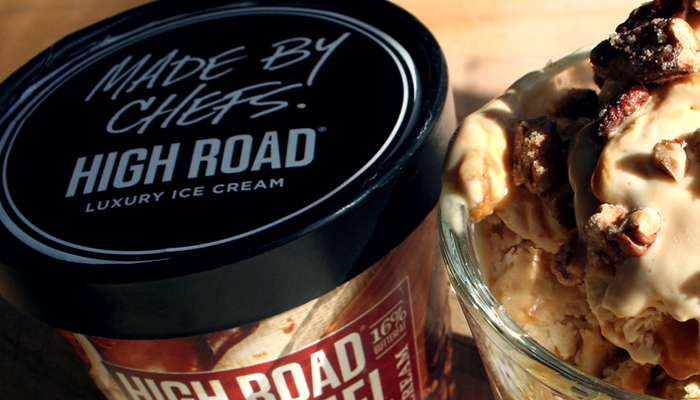 High Road Hires WFM Veterans
To help shake up the ice cream set, High Road has brought on two Whole Foods Market veterans. Stephen Corradini, former VP of the South region, has joined High Road as chief people and strategy officer while Arthur Reynolds, former associate coordinator of Grocery, has joined as director of sales and category management. Together, the two have spent more than 30 years at the natural products retailer.
Founded in 2010 by Keith Schroeder, Atlanta, Georgia-based High Road has received two "Local Producer" loans from Whole Foods.
"When I first met Keith in 2011, I quickly became an advocate of his vision for a company with a deep commitment to quality and innovative thinking that also gives back to its stakeholders," Corradini said in a statement. "That vision hasn't changed and I am thrilled to be able to help High Road continue to evolve and succeed."
KIND Promotes Lesser to VP of Marketing
John Lesser has been promoted to VP of marketing at snack brand KIND, where he has worked for the past four years. He previously served as senior director of marketing and director of marketing at the brand.
Lesser previously told NOSH that his role was focused on new product innovations and launches, helping spearhead the release, position and marketing around KIND's granola clusters and healthy grains bars.
Tio Gazpacho Hires New VP of Sales
Chilled, drinkable soup brand Tio Gazpacho has brought on Matt Merson as VP General Manager, the company's first "key" executive hire. Merson will focus on expanding Tio's distribution footprint by building on the brand's relationships with retailers and distributors.
Merson has spent over 26 year in the food and beverage industry, most recently serving as the VP of sales for Boxed Water. Previously he was the VP of sales for Zico Coconut Water and held senior positions with Glaceau and Coca Cola.
In addition to Merson's hiring, Tio announced the close of a Series B round of funding supported by existing investors. An SEC form indicates the brand raised roughly $2 million this round. In 2016 Tio closed a $1.25 million round lead by 301 Inc, the venture arm of General Mills.