Millennial Preferences, Not Purchases, Shape Grocery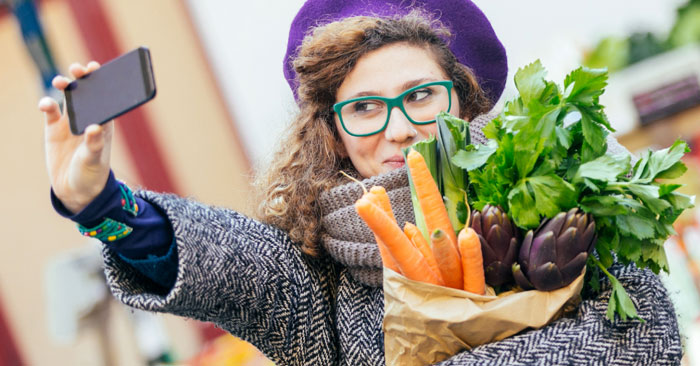 The millennials are a generation in transition, according to a recently released report by the U.S. Department of Agriculture (USDA). The report, which was published last month, examines how millennials — those born between 1981 and the mid-2000s — spend their time and money in regards to food, as well as how their eating habits differ from other generations.
After collecting data from over 116,000 distinct U.S. households in 2014, researchers found that while millennials are often attributed as driving the demand for healthier CPG options, not all millennials are spending money on these kind of products. In reality, the report states, there are two types of millennials — those who grew up during the recession and those who entered the workforce during the recession. Despite their differences, both groups are acutely aware of their budgets and the need to be economical with all purchases, including food.
As a result, millennials spend less money on at-home food purchases and make fewer trips to the grocery store than any other generation, according to the report. When they do go to the store, millennials devote the smallest share of their budgets to grains, white meat and red meat, and allocate more of their basket to prepared foods, pasta and sweets.
This doesn't mean millennials don't want to be purchasing these healthier options. Researchers noted that overall, millennials have a stronger preference for fruits and vegetables and less for white and red meat when purchasing food at home compared to older generations.
"As millennials become richer, they apportion more of their food at home budget to vegetables, suggesting that the millennial generation may have a stronger preference for fruits and vegetables compared to older generations," researchers wrote. "It is encouraging to see an increase in the food budget share devoted to unprocessed commodities/simple ingredients as per capita income rises. These purchases are generally regarded as healthier foods."
And when it comes to budgets, millennials aren't only considering their cash. They are also economical with their time as it relates to food. Known as the workaholic generation, these consumers are willing to pay more for convenient options like pre-riced cauliflower and cooking sauces, and are also more likely to eat on-the-go while driving. On average, millennials spend 55 minutes less on food preparation, presentation and cleanup than Gen X'ers, and they spend 12 minutes less eating and drinking than traditionalists, who devote the most time toward those activities.
If millennials do decide to invest more time in their meals, they want their food to have an experiential component, according to the report. As a result, millennials eat almost 30 percent more often in bars and restaurants compared to other generations.
Millennial shopping behaviors are expected to continue to shape the food industry landscape, researchers noted. For example, the report found that millennials shop more frequently at gas stations and use same-day delivery services. They are also more likely to buy certified Organic food, hot sauce, energy drinks and artisanal alcohol beverages than other generation. The result of many these trends is that the industry is seeing a rising interest in convenience as a channel for better-for-you snacks and an even greater focus on the organic industry across all retail channels, not just natural. A continued interest in plant-based alternatives is also predicted as the interest in meat declines with each generation.
As brands continue to innovate, researchers concluded that industry should not only consider current category sales during their creation processes, but also what millennials could be reaching for as they mature and have more money to allocate toward food in the future.
"Millennials will be an important driver in the economy for years to come," researchers noted. "Their grocery store habits may change as they age, but current differences from older generations could have implications for future food demand."