Lotus Foods Voluntarily Recalls Over 200k Ramen Cups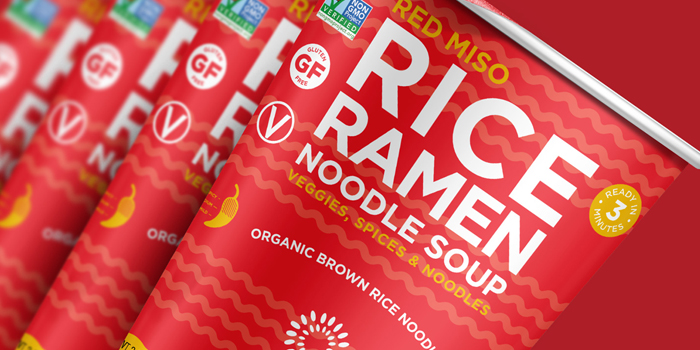 Yesterday the United States Consumer Safety Product Safety Commission issued a voluntary recall alert for Lotus Foods Ramen Noodle Soup Cups citing potential fire and burn hazards. In total, 239,000 cups were recalled. The company initially issued a recall on its own website earlier in November.
Lotus released the new line, which comes in red miso, Masala Curry and Tom Yum, at Natural Products Expo West earlier this year. Retailing at $2.50, the cups were in over 500 retailers including Whole Foods Market, Northern California Safeway stores and independent natural and specialty stores nationwide, as well on Amazon and Lotusfoods.com.
The cups were part of a recent spate of innovation in the better-for-you instant noodle set, which includes other new offerings by Ocean's Halo, Star Anise Foods, Mike's Mighty Ramen and One Culture.
At launch the cups listed cooking directions of either adding hot water to the contents of the cup, or adding room temperature water and microwaving for three minutes. The issue arose when consumers used the microwave method. Lotus Foods received reports from 12 consumers that during microwaving the cups became "extremely hot," sparked, or caught on fire. One consumer suffered a minor burn from handling a microwaved soup cup.
Despite their packaging producer stating that the cups were microwave safe, Lotus pulled all cups off the shelf and applied a sticker over the incorrect cooking instructions, instructing consumers to heat water in a microwave-safe container first, and then pour the water into the cup.
"We felt an obligation to make sure we had the best product out in the marketplace," a spokesperson told NOSH. "We want to make sure people trust Lotus Foods."
Stickered product is expected to be back on shelves by the end of the month. Consumers who have already purchased noodle cups can contact Lotus Foods for a coupon for replacement product. The brand is also working with a packaging engineer to determine "next best steps" for the future packaging of the cups as they would prefer a microwavable product.
Despite the setback with the new product innovation, Lotus believes that consumers will return to the product line.
"Lotus Foods is committed to providing consumers with the safest and highest quality products. [The] announcement of the recall and offer for replacement product reflects that commitment," the spokesperson added. "We hope that consumers will continue to enjoy Lotus Foods products in the future."