Impossible Foods Raises $114 M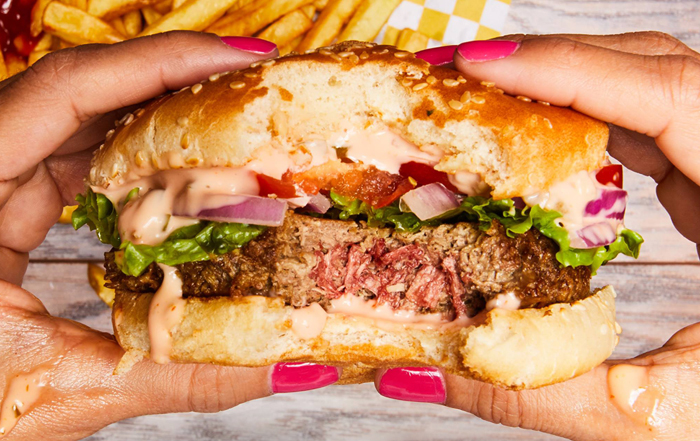 Global investors seem to have no beef with the idea of plant-based meat, as food tech startup Impossible Foods announced yesterday evening that it raised $114 million in convertible note financing.
The new cash brings the total to nearly $400 million in financing behind the plant-based, "bleeds like meat" brand, approximately $214 million of which was raised in the past 18 months. The company's newest investors include Temasek, an investment company headquartered in Singapore, and Sailing Capital, a Shanghai- and Hong Kong-based global private equity firm.
Open Philanthropy Project, Temasek, Bill Gates and Horizon Ventures are repeat investors, and early investors include Google Ventures, UBS and Viking Global Investors.
Until now, the startup has focused on food service, first launching in the summer of 2016 at chef David Chang's New York restaurant, Momofuku Nishi, but Brown said the funding will be used to expand operations both domestically and overseas. Impossible's recent Asia-based investors come on right as the company plans its first international market launch.
Impossible will debut the Impossible Burger in Asia later this spring, according to the company. The brand decided to focus on Asia for its first global expansion because it drives 44 percent of the world's demand for meat.
"Our world-class investors enable us to ramp up rapidly and accomplish our urgent mission," Impossible founder and CEO Patrick Brown said in a statement. "We are proud of the progress we've made — but frankly there are still millions of restaurants and billions of people who want meat. We won't stop until the global food system is truly sustainable."
Impossible did not immediately return NOSH's requests to comment for this story.
Impossible was founded in 2011 by Brown, a Stanford biochemist, and is a key brand associated with the "food tech" movement that has emerged from Silicon Valley. By using a contested compound called heme found in soy leghemoglobin, Impossible is able to produce a plant-based burger patty that not only tastes like meat, but also "bleeds" juices like meat. Currently, Impossible Burgers are sold in more than 1,000 restaurants. The company also announced its eventual move into retail with the announcement that it would open its second large scale factory in Oakland, Calif., this spring.