Distribution Roundup: No Evil Sees Wins with Walmart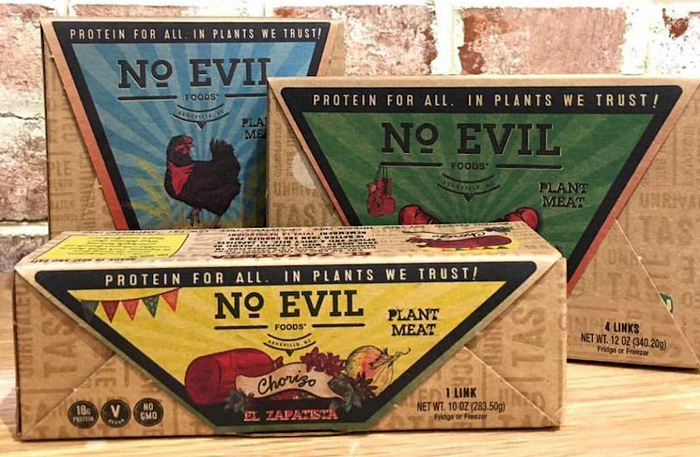 No-Evil Sees Accessibility Wins with Walmart
Plant-based meat-alternative company No Evil Foods is launching into 250 Walmart locations in Arkansas, Alabama, Georgia, Louisiana, Missouri, and South Carolina. The company has seen success in natural and independent retail channels, while Walmart represents one of the largest conventional retailers to pick up the brand to date.
"As a small but fast-growing brand, we were really excited by our Walmart buyer's flexibility in creating a model that would help us grow successfully," Diana Buckel, VP of Sales at No Evil Foods, said in a statement. "Walmart gets our sustainable growth strategy. We're delighted to work with them and expect a strong demand from shoppers looking for healthier plant protein options."
The hope, its founders said, is for No Evil to "close the accessibility gap for healthy, plant-based foods." According to the company, 91 percent of Americans live within 10 miles of a Walmart.
"The success of our mission is largely based on our ability to provide compromise-free alternatives to everyone," Sadrah Schadel, co-founder of No Evil Foods, said.
Haks to Offer Shoppers Two Ways to Try Its Dressings
Condiment maker Haks has signed a partnership with Southern Pacific Whole Foods locations that will allow shoppers two ways to try its line of dressings.
First, the brand will launch single serve dressing packets in the retailer's produce department. Available to buy individually or in packs, the dressings will be available in vegan balsamic, olive oil and lemon, sesame ginger, spicy Thai, ranch, BBQ ranch, and Caesar.
But for shoppers who want to try before they buy, Hak's dressings will also be available at the retailer's salad bars. Available in 12 flavors, the dressings will be stored in stainless steel insulated bottles to keep them chilled. By switching to reusable bottles, Haks estimates that the retailer will reduce waste by 1,588 plastic bottles per month in the Southern Pacific region alone.
"Today's customer is constantly looking for tastier, healthier, quicker options for their grab-and-go meals," founder Sharone Hakman said in a statement. "We all want better options, and Hak's meets that need by providing great tasting organic dressings that will make it easier to make healthier choices in our busy lives."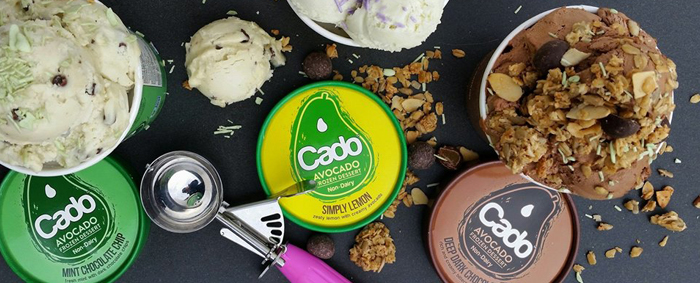 Cado Adds Hundreds of New Retailer Doors
Avocados have captured the hearts and stomachs of consumers around the country, yet the ingredient has largely been relegated to dips or spreads. Ice cream brand Cado is changing that, using the fruit as a source of healthy fats and as part of the base of its frozen treat.
The brand told NOSH that it is at the nexus of two trends: avocados — which it said has seen consumption triple since 2000 — and dairy-free desserts.
Retailers seem to agree. Already in 1,400 doors, last month the emerging ice cream brand launched in 204 Targets as well as Fred Meyers, QFC and Hy-vee. In addition, Cado is more than doubling its current assortment with the addition of adding four new flavors including cherry amaretto, java chip, salted caramel and vanilla.
JavaUp to Provide a Caffeine Boost to 7-Eleven Shoppers
Coffee-enhanced bar JavaUp last month launched in 7-Eleven stores in three markets: Philadelphia, New Jersey and New York. The bar, which retails for $1.99, is available in two flavors and provides caffeine content equivalent to half a cup of coffee.
And not just any coffee at that. JavaUp uses organic, shade-grown espresso beans sourced from farms that practice fair labor practices and pays its employees fair wages. The farms use no pesticides and rely on "natural fertilization from migrating birds."
"JavaUp provides an anytime, convenient, on-the-go way to get your coffee fix in a delicious nutritious bar," Lisa Newmann, founder and CEO of JavaUp, said in a statement "It's exciting to watch our business expand in the Northeast region and we're confident 7-Eleven customers will jump at the chance to JavaUp!"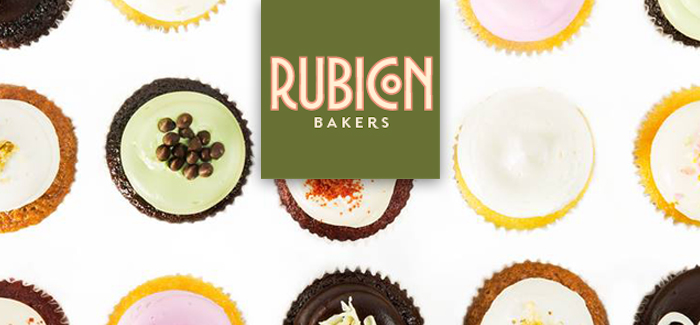 Rubicon Bakers Brings Its Sweet Social Mission to Kroger for the Holidays
Rubicon Bakers is launching a limited-time offering for the holidays. The mission driven baked goods company will debut its peppermint fudge layer cake in 1,600 Kroger stores. Its other seasonal offerings — pumpkin pie cheesecake, peppermint fudge cupcakes and pumpkin praline cake — will also return for the holidays and be sold in Whole Foods Market and Northern California Safeways.
Rubicon Bakers, founded in 1993, offers employment opportunities to individuals who were formerly incarcerated, homeless or rehabilitating from substance abuse. The company also donates 10 percent of profits to community organizations that "equip people to break the cycle of poverty."
With a mission to "bake a better world," Rubicon hopes to offer shoppers a way to indulge this holiday season while also giving back.
In other distribution news:
Shoppers suffering from Irritable Bowel Syndrome (IBS) will have a new option in Sprouts stores. The retailer is adding Fody's low FODMAP foods (which are believed to be less harsh on the digestive system) into its 300 stores.
Fresh Cravings Salsa is diversifying its portfolio, launching a line of organic salsas. The line of refrigerated salsas will roll out in Florida Publix locations. Fresh Craving's traditional line of salsas is already sold in 5,000 retail locations.
Southern inspired snack line Cat Island Cookies has entered the Northeast market with placement in Fairway and BJ's Wholesale Club. It previously was sold in 1,000 throughout the South and Gulf regions.
Starting October 1st, Whole Foods Market shoppers nationwide have another jam choice for their PB&J. The retailer added three SKUs of Bonnie's Jams to store shelves — including two exclusive flavors: cranberry cherry cabernet and bourbon berry.
Kroger is picking up women-owned company Skinny Dipped Almonds. The snack brand will sold in Kroger as well as Kroger banner stores including Copps, Dillons, Fred Meyers, Fry's, Harris Teeter, King Scooper, Pick 'n Save and more.
Evo Hemp, a Colorado-based company producing a line of bars, supplements and snacks with hemp as the core ingredient, is doubling its footprint in Whole Foods Market. The brand will expand into an additional 105 Whole Foods in the Northeast, Northern California and Pacific Northwest in January 2019. It also will add an additional 122 H-E-B supermarkets in Texas, for a total of 4,000 retailers nationwide.
Spice mix The Zen of Slow Cooking is benefiting from the cold as consumers look to make heartier meals. Albertson and Safeway stores in Oregon and Southwest Washington will stock the multicooker spice blends on store shelves from October through January.
Better-for-you candy brand Torie and Howards is coming to college campuses nationwide. Select Barnes & Noble bookstores as well as other college retailers will carry the brand's line of chewy candies and hard candies.