The Checkout: S2G Picks Up Robb, Pepsi to Incubate Brands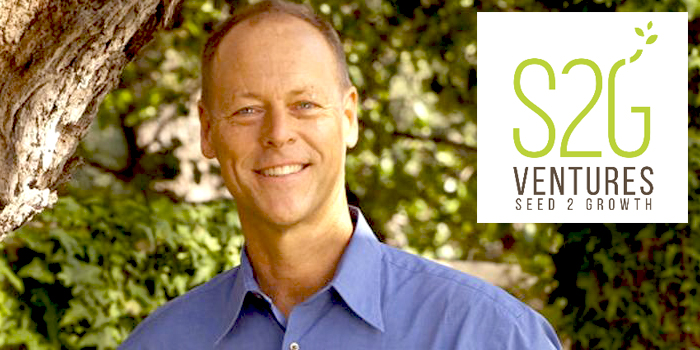 Welcome to The Checkout: an express lane for weekly news you need to know, always 10 items or less.
Brands big and small, as well as investors, this week tried to find new ways to stand out from the competition and connect with a new demographic of consumers.
Investment Group Adds Robb to Team
Sustainable food and agriculture venture fund Seed 2 Growth (S2G) Ventures has a new addition to the team. Former Whole Foods co-CEO Walter Robb joined the group as Executive-in-Residence, the firm announced yesterday. Robb, who departed Whole Foods in 2016, will help the firm identify new investments as well as mentor S2G portfolio companies.
"Walter is a widely-respected and innovative leader, whose commitment to sustainable food systems helped transform the grocery and retail industries," S2G Managing Director Sanjeev Krishnan said in a statement. "We look forward to drawing on his expertise and insights to replicate that success across the entire food system."
This isn't Robb's first foray into the investment arena. He founded Stonewall Robb Advisors — which counts New Barn almond milk, Taylor Maid Organic Coffee and Summermade sparkling shrubs among its portfolio companies — and also invested in self-heating technology Heat Genie earlier this year. A statement noted that Robb will continue to lead Stonewall Robb in addition to this new role.
S2G's portfolio includes Back to the Roots, Fishpeople, Beyond Meat, Lavva and Once Upon a Farm.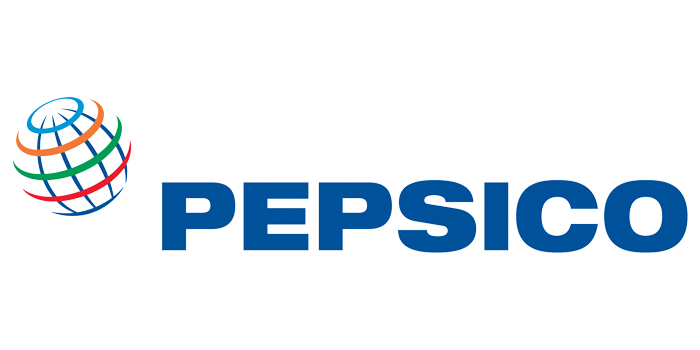 Pepsi Launches The Hive to Incubate Brands
On this week's second quarter earnings call, PepsiCo CEO Indra Nooyi announced that the food and beverage behemoth is taking steps to nurture emerging brands with the launch of The Hive, a group focusing on incubation and investment.
The Hive will operate as a separate, "entrepreneurial" business unit. It plans to work with "some of the best new products that we launched and reached a certain size, but we never really allowed it to thrive in the DSD system," Nooyi told analysts.
She noted that the Hive will look to venuring brands that can be "brought in" and focus on the "new age" consumer that loves to discover new products. The consumer focus is important, Nooyi said, because Pepsi found consumers are willing to pay a premium price for the experience of finding brands that are new and innovative.
The news comes shortly after Pepsi announced a partnership with Chicago incubator The Hatchery. Additionally, in May Pepsi acquired emerging snack brand Bare Snacks as part of its push to capitalize on food trends that resonate with an increasingly health conscious consumer.
Major Food Brands Band Together to Drive Sustainable Food Policies
Four of the country's leading food brands — Mars, Inc, Danone North America, Nestle USA and Unilever United States — banded together this week to launch the Sustainable Food Policy Alliance (the Alliance). The organization will work to drive "progress in public policies that shape what people eat and how it impacts their health, communities and the planet."
In a joint statement, leadership from the four founding companies noted that the Alliance believe food companies have a responsibility to be more thoughtful what they are selling and how its produced.
"The Sustainable Food Policy Alliance was founded on the principle that food companies can and should be doing more to lead and drive positive policy action for the people who buy and enjoy the foods and beverages we make, the people who supply them, and the planet on which we all rely," the statement said. "As an Alliance, we commit first and foremost to leading by example."
Individually, all four companies have made major changes to their portfolios and operations to support these initiatives. To start, SFPA will focus on five key areas: consumer transparency, nutrition, people and communities, the environment and food safety.
In particular, the Alliance will devote their energy towards two subtopics: nutrition labeling and carbon emissions. Regarding the former, the Alliance wants a "comprehensive" update and definition of common terms that are used in marketing to consumers such as "healthy."
Kroger Hosts Innovation Summit
Kroger hosted its third Natural Foods Innovation Summit this week. Joining the retailer at the event was Justin Gold, founder of Justin's nut butters, who delivered the keynote address, while investment group VMG acted as co-host of the event.
Fifty brands took part in the summit and sampling experience including candy brand Project 7, snack brand The Good Crisp, condiment company Kumana, non-dairy yogurt Lavva and chocolate brand Lily's.
While the summit helps brands gain facetime with buyers and category managers, Kroger benefits from the event as well. Retailers, who have struggled to fight back against an onslaught of e-commerce options, are finding it necessary to offer unique brands and experiential offerings in-store.
Kroger itself has a made a push to refine its assortment as part of its "Restock Kroger" plan.
"Kroger's natural and organic category achieved $16.7 billion in sales last year," Robert Clark, Kroger's senior vice president of merchandising, noted in a statement. "Resulting from the success of this small business engagement model, we have introduced our customers to new products exclusively from participating brands."
Halo Top And Target Launch New Protein Pint Plays
Just in time for Sunday's National Ice Cream Day, retailer Target released a line of low calorie, high-protein pints under its Archer Farms brand. The line comes in six flavors including cookie dough, chocolate pecan pie, caramel maple bourbon pecan, mini donut, chocolate peanut butter and mint cookies and cream.
Not to be outdone, the original protein-powerhouse Halo Top — which over the past year has faced increased competition from other lower-priced entrants to the category — announced a new line of "flash" flavors. Known as "Gold Editions" — in reference to the gold band on its lid — the flavors will be released in-stores for a limited time. The first pint flavor to be rolled out is peanut butter and jelly, which will be sold nationwide in retailers including Walmart, Stop & Shop, Wakefern and Meijer.
When Halo Top originally launched, consumers flocked to retailers in an effort to track down the hard to find pints. It is yet to be proven whether the limited-edition play can bring back some of this engagement.