The Checkout: Brands Gear Up for the Big Game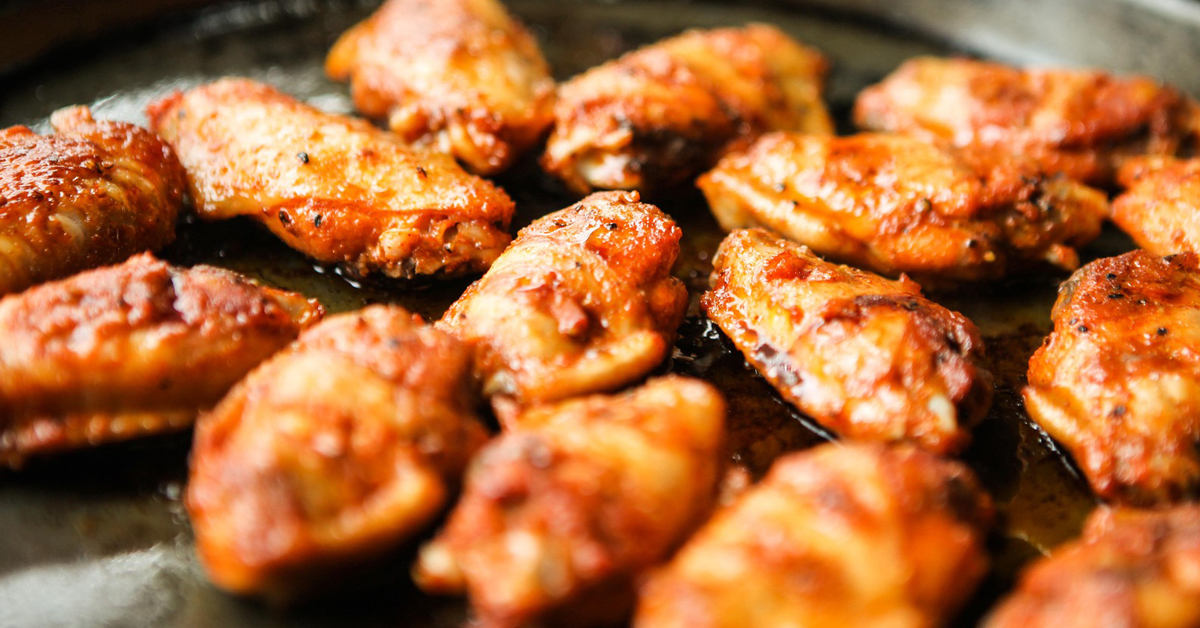 Whether you're planning to watch the Super Bowl for the commercials, the halftime show or the snacks, there's no arguing that the big game is a big opportunity for food and beverage companies to generate both revenue and brand awareness. Last year, more than 11 million viewers tuned in to watch and the NFL's marquee event was the second largest food consumption day of the year, surpassed only by Thanksgiving.
Here's how some brands and categories are hoping to score a touchdown this weekend.
What's Scoring a Touchdown in Consumers' Baskets
Research firm Nielsen looked back at what products resonated with consumers last year during the week leading up to Super Bowl LI.
Avocados, perhaps thanks to trade group Avocados from Mexico's push around the NFL, raked in $62 million in sales, while deli guacamole accounted for another $3 million. Although potato chops, a perennial favorite, pulled in $278 million in sales, tortilla chips were a close second at $224 million.
Meat snacks and cheese snacks raked in $100 million and $74 million respectively.
Pepsi's DSD Gives Them a Game Time Advantage
PepsiCo, which started preparing for the super bowl over six months ago, has big ambitions for this weekend. According to a report by CNBC, the company selects two hero products each year to concentrate on — a difficult choice as it tries to keep momentum up for its legacy products but also emphasize the new food offerings that it hopes will appeal to a millennial consumer.
"You want to strike the right balance. It's an incredibly great time to launch a new product. You want to reinforce the core and target new things," Derek Lewis, senior vice president and general manager of Pepsi North America field operations, told CNBC.
While the product choice matters, getting it into the hands of consumers is still the biggest hurdle. According to CNBC, Pepsi's direct store distribution (DSD) model is a huge asset for the brand in that regard. Pepsi's team has over 60,000 employees assemble roughly 64,000 game day displays. The brand's on-the-ground team gives it flexibility in changing out products if they aren't moving fast enough, as well as the ability to quickly switch out messaging depending on new developments as the playoffs progressed.
This year Pepsi's theme is "Made for Super Bowl," and while less than natural products such as Pepsi and Doritos play a big role, the company has also chosen to highlight better-for-you products such as Smartfood for the game as well.
Wings and Sauces Get Ready for Kickoff
What came first, the chicken wing or the bleu cheese dip? While the latter may take a back seat to the former in terms of center of the plate attention, it's a symbiotic relationship. The National Chicken Council estimates that this weekend fans will eat 1.35 billion wings, up from roughly 1.15 billion wings in 2017. That's enough wings to, if laid end to end, stretch from Lincoln Financial Field in Philadelphia to Gillette Stadium in Foxboro, Massachusetts 250 times over.
But all those wings mean one thing — a whole lot of dipping (and napkins). More than half the consumers polled eat their wings with a side ranch dressing. Coming in at a tie for a close second is buffalo sauce and BBQ sauce, at 48 percent.
KIND Takes Its Message to the Fans
Purchasing a 30 second commercial during the Super Bowl can be big expenditure for even the most established brand. But for a younger company, that's a huge portion of a marketing budget to spend on one night.
Snack brand KIND is choosing to spend its money differently. The brand will give away $6 million worth of KIND bars to people across the country. The company told NOSH in a statement that it believes the way to fans' hearts is through their stomachs.
To announce the initiative, the brand has released a video on YouTube and every consumer who shares the video (up to 3 million shares) will receive a free bar.
SNAC Looks at What Categories Will Do a Victory Lap
Not to be left out of the huddle, SNAC International, the trade association for the snack industry, looked at which categories will take home the trophy this weekend.
Last year, according to the association, Americans purchased over 80 million pounds of savory snacks, enough to fill over 1,000 18-wheel trucks. Of all savory snack categories, potato chips sacked the others with over 53 million units sold, over 1,000 times the total weight of the Philadelphia Eagles' and New England Patriots' entire teams combined