Boston Innovation Lab to Convert Pilotworks to Incubator Model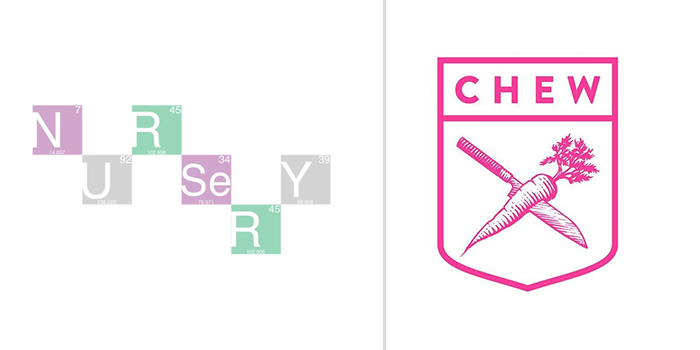 Adam Melonas, CEO of innovation lab Chew, announced his intention this week to take over the kitchen space and offices of Pilotworks' former Brooklyn location. The new venture, known as Nursery, will serve as an incubator for emerging brands. In addition to investing in the space, Melonas is planning to eventually shift away from the shared kitchen to a new business model in which Nursery will take an equity stake in brands using the space.
Former tenants were told via email earlier this week that they could attend "induction/enrollment" sessions with an opening to follow "as quickly as possible" per approval by the Department of Health.
Melonas launched Chew roughly five years ago after attempting to launch better-for-you candy company Unreal.
During a videotaped meeting of former Pilotworks tenants held last month, Melonas said Chew typically partners with $2 billion to $100 billion brands, but, in order to have a greater impact on the food system, he had also opened a Cambridge, Mass.-based incubator, also called Nursery, in May 2017. Melonas added that in the past year Nursery has "earned" equity in 10 companies.
At the meeting, Melonas told producers that he would personally spend three days a week in Brooklyn and two days a week in Boston at Chew. He also stated that he will bring in a team of "subject matter experts" to run the Brooklyn location as well as invest more than $1 million in new equipment. Unlike Pilotworks, the new venture will not include distribution but will possibly include introductions to other distribution companies.
The plan is to help connect smaller brands with the larger corporations, distributors and suppliers that Melonas has existing relationships with via Chew.
"Big [food] is being redefined as we know it. My vision of the future of world, is the redefinition of big as being a collection of small," Melonas told last month's meeting of former Pilotworks tenants. "[I want] to create the power of the collective. So no longer is it individual, tiny little companies that have to fight for the attention of bigger people."
Melonas didn't initially plan to launch Nursery Brooklyn until February. However, city officials pressed him to have the space open for producers to operate in during the holidays. As a result, Melonas will reopen the space as soon as possible with producers paying "no more or no less" then they previously spent in rent with Pilotworks.
Going forward, however, the model will change.
Melonas told former Pilotworks tenants that in early 2019 he plans to ask companies to give Nursery a "nominal" amount of equity in exchange for tenancy and assistance from his experts — a move that did not excite everyone in the crowd. The future of brands that have already moved back into the space but do not want to part with equity or don't meet the application "criteria" is still to be determined.
"It's more dangerous to sit and ponder and wonder and speculate versus getting the doors open, allowing it to be and then figuring it out as we go," Melonas told former tenants. "Because the figuring out as we go is going to be evolutionary. There will be an equity model that will eventually flow through, we just don't [yet] know what that looks like. … The idea is that I want to run this business frankly at absolutely break even."
Despite pushback, Melonas insisted that this model was the only sustainable way to make the business work, noting that Pilotworks' "WeWork of something" model was unsuccessful. He added that although he has not spoken with the former Pilotworks team, he was told by venture firms that had backed the company that Pilotworks "raised too much money" that it then spent "in too short a period of time." He added that older investors did not want to reinvest, which potential new investors saw as a red flag.
Melonas said he sympathized with small brands and wants to help the community get back on its feet, but Nursery is not a non-profit and will only be profitable once it is building "sustainable" businesses.
"Here's the reality: Being a landlord, charging whatever [Pilotworks was] charging, it was a race to the bottom. It was a race to bankruptcy. That doesn't work," Melonas said. "It [also] doesn't work if you bring that up to a viable model, start charging people more, because then you guys go broke faster."
Melonas and CHEW did not reply to requests for comment on this story.