The Top 10 NOSH Stories of 2017
This year was filled with brand consolidations, new line creations and engaging conversations around how the natural products industry could continue to grow — and Project NOSH covered it all. Don't just take our word for it: Here are the most read stories on NOSH over the past year.

After announcing the close of a $7.5 million round led by Beechwood Capital, Project NOSH Editor Carol Ortenberg sat down with Scott Rudolph, Banza's co-founder, and Larry Kahn, Beechwood's founding partner and managing director, for an audio interview. The duo explained the deal and what the high-protein, chickpea-based pasta company plans to do next.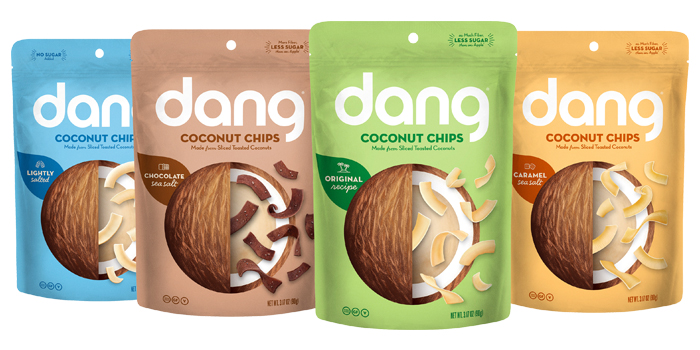 Following the close of a round of investment from Sonoma Brands, snack food brand Dang Foods announced a new line of sticky rice chips and a complete rebranding of their packaging. The new products came as Dang solidified its position as a source of globally-inspired snacks, and built upon the snack brand's existing line of coconut chips and onion chips.

Whole Foods Market had a year full of changes. In addition to being acquired by online retailer Amazon, the natural grocer began to realign some of its supplier policies. Those changes include how brokers work with the retailer as well as how brands demo saw shifts. The retailer also clarified its upcoming GMO labeling policy.

Legume puff brand Hippeas saw massive growth in 2017 and to further fuel the fire, the brand raised $10 million from investment firm CAVU. The deal followed an earlier round of investment from actor Leonardo DiCaprio. Founder Livio Bisterzo told NOSH the capital will be used to grow points of distribution and further build the lifestyle brand.

Plant-based dairy company Kite Hill saw expansion into new categories in 2017 with the launch of greek yogurt, drinkable yogurt and yogurt tubes for children. Along with the new product launches, the brand announced that CEO Matthew Sade departed the company and that board member John Haugen stepped in to manage the company on a temporary basis. Haugen is also General Manager of 301 Inc, the venture arm of General Mills that previously led an $18 million funding round in Kite Hill.

In a guest post on NOSH, Ben Lee, managing director of funds at CircleUp, examined the recent sale of nutritional bar RxBar to Kellogg for $600 million. Lee noted that when the company launched in 2013, investors shied away from the category and brand. As a result, they missed out on the opportunity to be part of one of the fastest growing brands in the natural food space. So how did investors miss the signs?

As consumers are shopping the perimeter of grocery stores more and more, brands have tried to find new ways of take typical center store categories and position them as "fresh." One such category is the bar set, which in 2017 saw numerous entrants into the cooler.

In March, CPG collective Halen Brands announced it had acquired plant-protein brand Only What You Need (OWYN) and would launch a new allergen-friendly brand platform, Safe Allergen Friendly Environment (S.A.F.E.).

What do you get when you combine an innovative product line, one of Hollywood's leading ladies and a icon of the natural products industry? If you're HPP baby food brand Once Upon a Farm, the answer is a whole lot of buzz. In September, the company announced that former Annie's Homegrown CEO John Foraker and actress Jennifer Garner would join the team as co-founders, investors and CEO and Chief Brand Officer, respectively.

In what was admittedly one of the largest stories in the natural food industry in 2017, natural grocer Whole Foods was acquired by online retailer Amazon. Whole Foods spent the first half of the year struggling with sales.The deal enabled the retailer to reformulate in a way that allowed them to stay relevant in today's marketplace, while also allowing Amazon to further build its presence in grocery.