Tackling Trends: Packaged Facts Predicts Filipino Flavors And More For 2017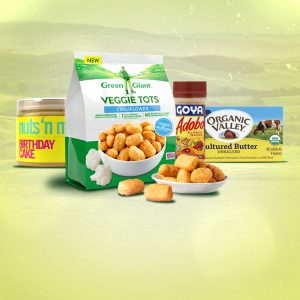 It looks like retailers may see an uptick in Filipino flair and supercharged nut butters within the food industry this year, according to market research firm Packaged Facts. Those are just two the "trends on the edge" the firm predicted last month during its 2017 Culinary Forecast webinar.
Kara Nielsen, an expert in the study of food and beverage trends and the consumer values, and a researcher with Packaged Facts, presented the webcast, which highlighted flavors, products and categories emerging from fine dining, food halls, entrepreneurs and start-ups. Here are five trends Packaged Facts researchers think you can expect to see enter the culinary spotlight in 2017:
Filipino Flavors
The flavors of home-cooked Filipino comfort cuisine, as well as the flair of Filipino street food, have made their way to the mainstream.
"The bigger topic is around flavors and seasoning," Nielsen said. "[Consumers] are always looking for new ways to flavor food, to expand our tastes so we are going to continue seeing ingredients migrating from one geographical location to the next and from one cuisine to another… There has been so much love and attention given to other Asian foods… [and] there's definitely an appetite for some of these flavors here."
The trend is being driven by chefs and street trucks in the restaurant industry, but necessary ingredients home cooks need to build these sweet, salty and sour flavor profiles are gaining popularity in the CPG space, as well. Nielsen said she is seeing an uptick in the presence of adobo, vinegars and soy sauces, like Datu Puti.
Ube, a sweet violet Filipino yam, has gained a following as an ice cream and donut variety. In U.S. grocery stores, ube is typically sold as a sweetener or food coloring agent in three forms: a dehydrated powder, an extract, and a jam or paste.
Supercharged Nut Butters And Meats
It's no secret that consumers are demanding more plant based protein sources, nuts included.
In the increasingly crowded nut butter world, brands like Wild Friends and Nuts n' More are trying to stand out by building on the already nutrient dense food by adding "super charged" ingredients like protein and probiotics.
Nut-based meat replacements, typically a mix of grains, beans and nuts, are also becoming more mainstream. Nielsen expects to see more meat replacement mix brands join companies like Neat in the shelf-stable world over the next year.
The Evolution of Butter
Long gone are the days of a simple binary choice between salted or unsalted sticks of butter at the grocery store. Now consumers can choose between high-fat European butter, sheep butter, goat butter, clarified butter, cultured butter, and even brown butter.
Chefs, producers, and dairy and chocolate companies are "celebrating all the flavors that are innately in butter, and can also be coaxed out of butter naturally or infused into butter." One company experimenting in the category is Organic Valley with its cultured butter line. Brands like Epicurean and Lurpak are also churning innovation with flavored and infused butters, according to Nielsen.
New Uses For Chlorella and Spirulina
Move over kale, there's a new green "superfood" taking space on shelves.
The grassy greens chlorella and spirulina, filled with vitamin B and minerals, originated in health foods stores and have expanded into grocery over the past year. Nielsen said she expects to see the ingredients continue to grow outside of beverages and bars to other categories. One such example, Living Intentions will launch an Activated Superfood Popcorn in March.
Refashioned Vegetable Scraps
Frozen is bringing fresh and convenience to center store with the rising popularity of riced, spiralized and refashioned vegetables.
"We've been talking a lot about spiralized vegetables, riced vegetables and we are now seeing more convenience products like that to help people find new and easy ways to eat their vegetables and be resourceful," Nielsen said.
Riced vegetables have "really moved needle" within Green Giant frozen vegetable line. The brand is innovating within its pouched medley offerings, as well as with a new line of riced veggie-based "tater tots."