Retailer Roundup: Grocers Aim to Attract Health Conscious Shoppers
After the holiday season winds down, consumers approach the new year filled with good intentions and New Year's resolutions centered around healthy eating, personal growth, and financial goals around savings. This year, retailers including Aldi, Whole Foods Market and Earth Fare have approached January with their own resolutions around similar topics.
Earth Fare Offers to Assist Competitors in Going Clean
Natural products grocer Earth Fare announced their 2017 plan to attract and retain consumers. The chain, which has 39 stores across the Southeast, mid-Atlantic and Midwest, launched a new campaign entitled "Live Longer with Earth Fare."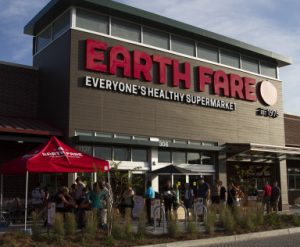 The program encourages consumers to partake of Earth Fare's healthier options and make better choices with their diets. It also cheers on the retailer's competitors to make similar changes to their product assortments. As part of its "food philosophy" the company maintains a "boot list" of what it deems harmful ingredients that cannot be present in products on shelves. Now, the retailer is publicly sharing the list with competitors so that they can evaluate their own product mixes.
"We have 40 years' experience with what NOT to sell, and in the interest of the health and wellbeing of Americans we are willing to share our common-sense criteria and the lessons we have learned with other supermarket leaders," Frank Scorpiniti, Earth Fare's President and CEO said in a statement. "Whether you are a conventional supermarket or one of the so called 'fresh and healthy' new entrants to the market, this is where our industry needs to get to, the sooner the better."
Scorpiniti also offered to meet with management teams of competitors who were willing to make the switch.
On the consumer side, Earth Fare also plans to continue launching new stores, retool their loyalty program and bring more exclusive brand products to shelves.
ALDI Bets on Fresh
With the majority of its assortment consisting of private label products, ALDI has long had the reputation for being a haven for cost-conscious consumers. Now the company, which has 1,600 stores in 35 states, wants to be associated for having a focus on fresh.
The retailer has committed to "significantly expanding" its fresh produce and organic offerings and will also continue to grow its SimplyNature line of products, which are free from more than 125 different artificial ingredients, as well as its Never Any! Meat products, which contain no added antibiotics, hormones, animal by-products or other additives
ALDI hopes to help consumers make the most of its assortment with a new campaign entitled "hello, healthy." The campaign will run through March 2017 and include resources such as weekly videos, recipes, and meal plans.
To also encourage better eating habits, ALDI introduced healthier checkout lanes which highlight smart snacks such as nuts, fruit and granola bars in place of candy and chocolate.
The retailer also removed added MSG, synthetic colors and partially hydrogenated oils from all of its exclusive brand products, roughly 90 percent of the products found in store.
Sprouts Expands to the Sunshine State
According to the Tampa Bay Business Journal, Sprouts Farmers Market has announced that it will be opening a store in Tampa. While there had been speculation for over a year that Sprouts would be heading to Florida, the retailer had not confirmed any reports.
The new location will be Sprouts first store in Florida, with a second store slated to open in the second quarter.
Currently, Sprouts operates more than 250 stores in 13 states. The Journal also reported that the grocer plans to open 35 stores in 2017, in California, Colorado, Texas, Florida and Georgia.
Whole Foods Sees 365 Expansion and Kitchen Closures
Natural products retailer Whole Foods Market announced the opening of its first 365 by Whole Foods Market store in the Northeast region. The sub-brand is aimed at helping capture the millennial market with a smaller selection of lower priced goods and stores in urban centers.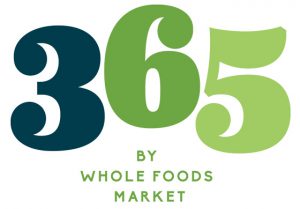 The new store will open in Brooklyn, although an opening date has not yet been announced. Whole Foods opened three 365 stores in 2016 and the retailer reports that there are 23 store leases in development. The next 365 will open in April 2017 in Cedar Park, Texas.
The retailer also announced the closing of its three regional kitchens — which prepare everything ranging from soup to premade sandwiches to salads for the stores themselves. Whole Foods has long been known for its wide range of prepared food options, including salad bars, meals and hot food bars. While these offerings may remain the same, the team preparing the items will be shifting.
In an effort to streamline the supply chain, Whole Foods plans to shift the production of prepared foods products to external suppliers or to be made in-store.
The soon-to-shutter kitchen facilities are in Everett, Mass.; Landover, Maryland and Atlanta, Georgia. Roughly 500 employees will be impacted by the closings, although the retailers hopes to place them within the company or with its suppliers. Last year, the Everett kitchen received a warning letter from the FDA for failing health inspections.