Post Starbucks, La Boulangerie Brews Business; Bakes CPG Line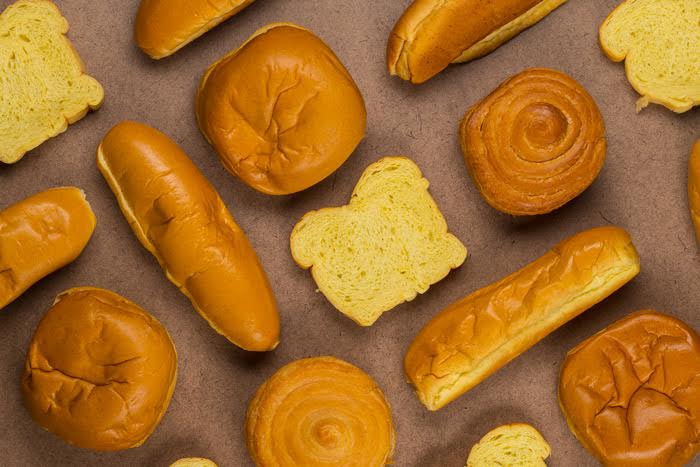 Two years after splitting from retail coffee-giant Starbucks, La Boulangerie has returned to its bread and butter.
When owner Pascal Rigo bought back his bakery brand, formerly La Boulange, from the Seattle-based coffee company in 2015, he quickly got to work. Now, the beloved San Francisco-based chain is reopening its retail stores, rebuilding its private label presence, and launching its own branded CPG line in Costco.
"[Starbucks] was one of the best professional experiences I've ever had in my life. It's a fantastic company and we did great things with amazing people there," Nicolas Bernadi, a partner and board member at La Boulangerie, told NOSH. "We loved our time, we made mistakes as well, but it was a fantastic ride. And now we are trying to rewrite our own page growing retail stores and building a big victory brand that is affordable and delicious."
In an evolution from their pre-Starbucks business model, La Boulangerie is now spreading its mission of "high quality baked goods for all" under its own branded CPG line. The company launched four products — Super Soft Brioche, Super Soft Brioche Buns, Super Soft Brioche Hot Dog Buns and Super Flaky Croissant Buns– in 12 Northern California Costcos. All items are non-GMO certified, contain no preservatives or trans fats, use cage-free eggs, and retail for under $7.
Bernadi noted that the company is aiming for a nationwide rollout before the end of the year. He added the company is working on pizzas and dry-baking mixes to add to their portfolio down the road.
La Boulange was acquired by Starbucks for $100 million in 2012 to help build out the company's food program. The brand fed Starbucks' appetite by feeding them recipes to elevate the chain's meal offerings and provided an updated regional supplier system. But according to SF Gate, Starbucks wasn't delivering on its promises to build the brand's in-store presence and to double the number of La Boulange cafes. In 2016, Starbucks altered the deal and announced plans to close all 23 La Boulange bakery-cafes, saying in a statement that the stores were ultimately "not sustainable for the company's long-term growth."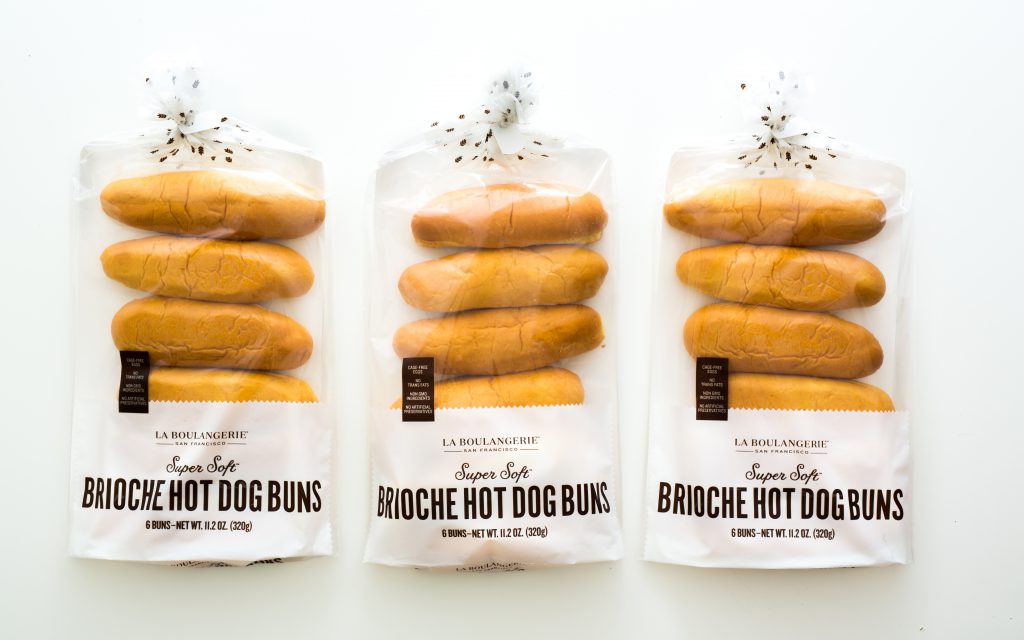 Around the same time, Rigo stepped down from his position as Starbuck's SVP of food. But he couldn't let his business crumble. Rigo and Bernadi devised a plan to recover his business by buying back six– soon to be nine– of its bakeries under a new name, La Boulangerie. A few months later they purchased their original commercial factory. Since that acquisition, Rigo has also been able to get back some of his old private label accounts, which make up the majority of the company's sales.
"We are focused on rapid growth with our CPG line and are excited to see it out in the market," Bernadi said. "Today, private label is the majority of our business, but over the next few years, as our retailer locations expand to many more cities and our CPG line launches in new stores with new products, we expect an even spread across all three business areas."
Though their relationship with Starbucks was short, it had a positive effect on both parties. A Starbucks representative told NOSH that "the acquisition of La Boulange provided Starbucks the ability to deliver authentic, homemade specialties made with simple, high quality ingredients to our customers. Additionally, the acquisition resulted in a reinvented and elevated food portfolio which is currently available in US and Canada Starbucks stores."
As for the Boulangerie team, Bernadi told NOSH they're using their Starbucks experience to position the company for more success in the future.
"I think we know how to scale the quality," he said. "We understand scaling the operations, and the importance of maintaining customer experience, which is very hard. No matter what people think of Starbucks, I still think they are one of the best chains in the world to maintain a level of connection with suppliers and customers. I don't know any retailer in the world that has been able to do that."