NurturMe to Bring 'Tummy Friendly' Beyond Baby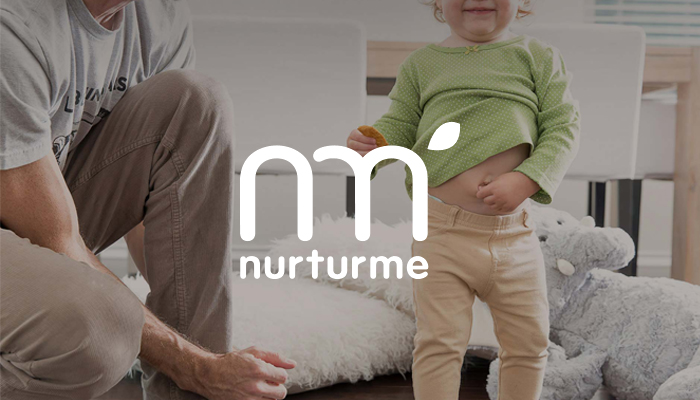 Quinoa-based baby food and snack maker NurturMe has something in common with its consumers: They're both hungry and growing.
The company announced Wednesday that it had received $2 million from previous investor Advantage Capital Agribusiness Partners (ACAP), a food and agriculture division of Advantage Capital. The funding is part of a larger $3.5 million round that NurturMe hopes to close later this year. The $2 million will be used to fund increased inventory and marketing expenses as the brand enters at least 1,000 more stores this year, including select Sam's Club, Target and Kroger stores, for a total distribution of more than 6,000 stores before the end of the year.
Last summer, ACAP invested $4 million in NurturMe. The firm typically invests in better-for-you food companies such as Farmhouse Culture, Hip Chick Farms and Pasta Chips.
Tyler Mayoras, a principal at Advantage Capital, said NurturMe was appealing due to the potential impact its products could have in the allergen-free space.
"Food allergies are growing in the country and … parents need trusted food sources that can help them navigate the food aisle worry-free," Mayoras said. "We felt that the allergen-free segment was underserved in baby and toddler food, and NurturMe had the opportunity fill some rare white space in the category. … As they build trust with consumers for their youngest children, we think parents will look to NurturMe for tummy friendly foods for their older kids as well."
NurturMe CEO and co-founder Caroline Freedman told NOSH that ACAP was vital in helping the brand evolve beyond its initial quinoa-based, infant-centric line. The firm not only helped establish the brand's current co-packer relationships and launch an overhaul of its website, but also assisted in the ideation of its new platform.
"What [ACAP] helped us identify at the time of their first investment was what we should do is not necessarily focus on quinoa the ingredient but instead focus on quinoa's attributes — specifically that it's gluten-free and easily digestible," Freedman told NOSH. "That gave us a more robust guide post to evolve the brand."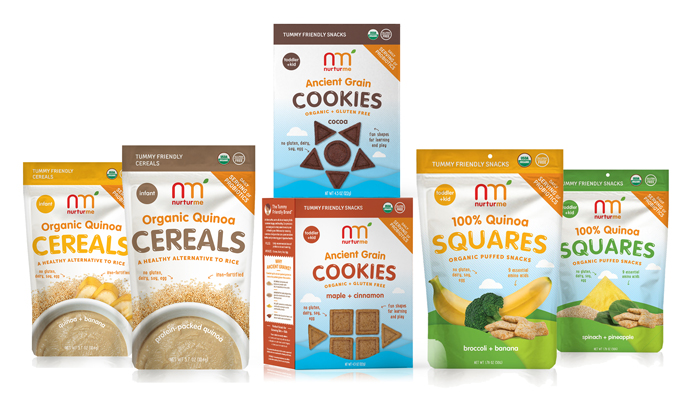 In the last year, NurturMe trademarked the phrase "tummy friendly" and broadened its focus to be a free-from baby and toddler foods company with added digestive benefits. Since then, NurturMe has launched 11 new SKUs, including ancient grain cookies with probiotics for kids, and reformulated all of its existing lines to remove common allergens that can trigger sensitive stomachs, including gluten, soy, dairy and eggs.
"Now we have a much stronger stance in the category and a much stronger reason for being," Freedman said. "Probiotics and gut health … is very much a trending topic and one that many people are tuned into for themselves, as adults. We are uniquely positioning the brands to speak to those things and address the concerns for their kids."
Since expanding beyond infants, NurturMe has already seen 127 percent year-over-year growth and is expected to more than double its top-line sales by the end of 2017. The brand hopes to move beyond the baby aisle with other "tummy friendly," shelf-stable products that can appeal to older children. Freedman said the brand can gain momentum in other areas of the store by being in multiple categories, and will have more opportunities to make an impression on consumers for a longer period of time.
For now, Freedman said she is focusing on partnering with at least one other experienced CPG investor to help her team navigate the nuances of a new category.
"While we are really excited about the opportunity to expand beyond baby, it is very new territory for us," she said. "There are certainly plenty of nuances within baby that we have learned over the years, and I'm sure that is the case in other areas of the store as well. So I think a partner who can help kind of coach us and guide as to things like the most effective brokers to work with in different categories or certain merchandising strategies that are really effective, those kinds of things would be really appealing to us."