What We Know About the Stonyfield Farm Sale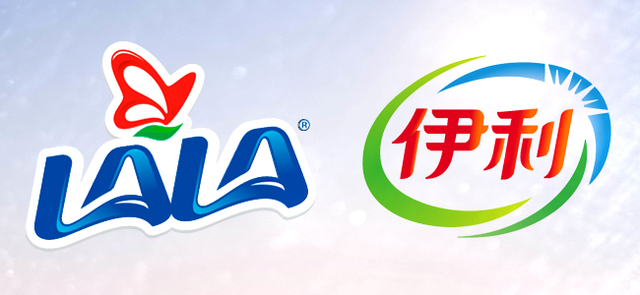 A bidding war has emerged over organic and greek-style yogurt maker Stonyfield Farm.
The New Hampshire-based company's owner, Danone, announced earlier this year its plans to sell Stonyfield, which saw 2016 sales of $370 million. Danone first partnered with Stonyfield in 2001 with a 40 percent stake in the company. The big French dairy leader upped its stake to 80 percent in 2004 before buying out the company in its entirety in 2014. Now Danone is cutting ties as it prepares to take over U.S. organic food group WhiteWave.
The brand is proving to be a hot commodity for big food companies outside of the U.S.. This week's headlines indicate that least two bids — one by Inner Mongolia Yili Industrial, another by Mexico's Grupo Lala– have been placed for Stonyfield. A Danone spokesperson told NOSH that the company has "no comment on market rumors or speculations."
Here's everything we know so far about the upcoming split, Stonyfield's potential buyers and what the sale could mean for all parties involved.
Danone is cutting the yogurt company so it can buy WhiteWave Foods.
When Danone announced its intention to purchase Denver-based organic-foods producer WhiteWave Foods Co., U.S. antitrust regulators weren't thrilled. Both Danone and WhiteWave have major stakes in the yogurt market, with Danone touting brands like Activia, Actimel and Oikos, and WhiteWave with yogurt under the Horizon Organic and Wallaby brand names.
In order to win regulatory approval for the proposed $10 billion purchase, Danone agreed to sell StonyField Farms, according to Fortune. Without the arrangement, the deal would have further consolidated the dairy industry, especially within the organic segment.
It's now become a bidding war.
With a growing interest in organic dairy and greek yogurts in China, food and dairy company Inner Mongolia Yili Industrial made the first known bid on Stonyfield on May 10. The Chinese company announced in a filing to the Shanghai Stock Exchange its intention to offer $850 million for an entire stake in business, according to The Wall Street Journal.
The Journal reported that Yili already leads in yogurt sales and has experience with a portfolio of organic and low-sugar varieties. However, as Stonyfield's products are becoming more popular among China's health-conscious consumers, the company is looking to cash in on that interest. Adding a Western brand to its portfolio won't hurt the company's image either, the Journal reports. It's a selling point with Chinese consumers who have experienced numerous food safety scandals in recent years.
Mexico's Grupo Lala emerged as the most recent lead bidder for Stonyfield Farm on Thursday, according to The Boston Globe. The price it's willing to pay for the yogurt pioneer has not been disclosed.
Based in Mexico City, Grupo Lala operates 21 production plants and 159 distribution centers across Mexico, the U.S., and Central America. The majority of the company's sales come from traditional milk products. However, the company stated that it considers yogurt, cheese and cream to be its faster-growing segments, according to MarketWatch. If the deal goes through, it could help Grupo Lala not only expand further into the U.S., but also capitalize on consumer desires for healthier options.
It's also been rumored that Dean Foods is interested in throwing its hat in the ring, according to The New York Post. Dean divested from WhiteWave in 2013 and has since been looking to expand its portfolio.
Michael McCully, the former dairy procurement director at Kraft Foods and now a dairy consultant, said the deal is especially appealing to international companies because of the lack of those opportunities in recent years. "There really has not been a lot of US dairy businesses for sale so when one does come up for sale, we tend to see a little higher price for it at times," he said.
That price is turning Wall Street executives' heads too, in terms of the multiples off of the company's total sales. It could have implications beyond just the companies involved in the transaction.
"I think that speaks to the value of the brand, the growth prospect, and the lack of available global deals right now for good businesses in the U.S.," McCully said. "It also resets the valuation of some of these other businesses that could potentially be in play. Yogurt has a good growth story and organic definitely has a good growth story, so it is attracting a premium more like other food brands and not necessarily a dairy brand."
It's uncertain what the sale could mean for Stonyfield's operations and branding in the future.
The switch of Stonyfield to another large food corporation could complicate the brand's longstanding partnership with Organic Valley, the second-biggest organic milk brand. The company is the largest supplier to Stonyfield. Stonyfield also licenses its brand name to Organic Valley for its milk.
"This definitely throws a complication in there," Organic Valley CEO George Siemon told Fortune in March.
McCully noted that though Whitewave already has an organic milk supplier of their own that could cause a shift for Danone away from Organic Valley in the future, the players that are involved in the bidding war both currently do not have organic milk offerings, meaning "they need to buy it from someone."
Fortune also speculated that the sale could hurt the company's standing in consumer minds. Big CPGs acquiring innovative small brands is anything but new in the industry. However since Stonyfield is one of the earliest examples of that trend, the sale could act as an unwelcome reminder to consumers that the company, which touts its New Hampshire ties with fields and farms on all of its packaging, hasn't actually been a small, independent food company for more than 15 years.
McCully said it depends on who buys the company and how they approach folding them into their mix. He noted that there are examples of CPG companies who have successfully bought smaller businesses, but let them operate independently to continue to keep their messaging and consumer appeal.
"Ben & Jerry's is a good example. Most people have the warm and fuzzies about them but they're owned by Unilever. Same thing with Annie's Organics, owned by General Mills," he said. "In these sorts of deals, the reason the big company is buying the small company is because they have a good growth story, they've got a good product and they've got very good growth rates. The big company wouldn't want to screw that up by doing something dumb and damaging to the brand."