IPA Proposes Probiotic Guidelines for Food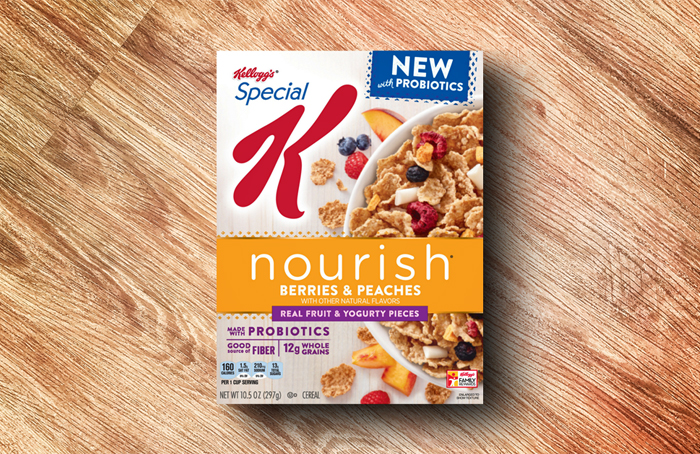 The International Probiotics Association (IPA) thinks the food industry could use a gut check regarding its definition of probiotics.
The nonprofit trade organization has submitted a proposal to create an updated definition and a set of "harmonized" international guidelines for the use of probiotics in foods and dietary supplements. The IPA presented its draft proposal to government representatives from 66 member states and 41 international organizations — including the U.S. Food and Drug Administration (FDA) — during the Codex Committee on Nutrition and Foods for Special Dietary Uses in Berlin, Germany, earlier this month.
"The definition will allow for governments to have something to use when creating regulations in their countries," George Paraskevakos, IPA's executive director, told NOSH. "We can look at [the current definition] and address it and see where it is pertinent to the sector."
The IPA currently defines probiotics as "live microorganisms that, when administered in adequate amounts, confer a health benefit on the host." It was established by a Food and Agriculture Association and World Health Organization expert panel in 2001, before probiotics began gaining a presence in food products. But ultimately, the definition of a probiotic varies by region, which means that an increasing number of products are potentially being mislabeled as "probiotic." And with about a quarter of U.S. adults seeking foods and beverages with high amounts of probiotics or prebiotics, more companies are filling their innovation pipelines with products to capitalize on the trend.
"There are some people who see that the probiotic industry is exploding and the market growth is incredible," Paraskevakos said. "So who wouldn't want to be part of that, right? Most of the people in the sector are about quality and putting a good product to market, but there are those that just want to jump on the bandwagon and make a quick buck. What we are trying to do is separate all that, and make sure that our sector is not seen as unregulated."
Paraskevakos said the proposed new definition is more specific in regards to accepted strains, quantities and health benefits that a probiotic must provide in order to be labeled as such. The proposal also addresses some of the food sector's additional specifications, including the stability and testing of probiotics within food.
Paraskevakos added that the IPA has worked closely with the FDA in the past, and is currently in talks with the agency regarding the proposed guidelines. Currently, government regulation of probiotics depends on a product's intended use. The FDA can regulate it as a dietary supplement, a medical food ingredient or a drug but many probiotics are sold as dietary supplements, meaning the company does not need FDA approval before the product is marketed.
The FDA did not immediately return NOSH's request for comment.
This is not the first time the IPA has lobbied for greater transparency and better practices within the probiotics space. The group published labelling standards for food brands and ingredient suppliers earlier this year, and plans to release manufacturing standards early next year.
Alongside the newly proposed guideline, Paraskevakos said he hopes the group's standard guides will eventually become the foundation of an IPA quality seal program that will help compliant suppliers communicate to consumers the quality of their probiotics.
The call for stricter regulation for probiotics comes at a time when consumers are demanding more products that are intended to improve gut health. BCC Research projects that the probiotics market will grow to $50 billion globally by 2020, up from $32 billion in 2014. Food is expected to play a substantial role in that growth due to its ease of consumption. This year alone, the leading probiotic supplier Ganeden, which was acquired by Irish global nutrition and food conglomerate Kerry Group in October, aided in the launch of more than 350 new products fortified with GanedenBC30.
The microorganisms are showing up in commonly consumed food and beverages, including cold-brew coffees and coconut waters, yogurts and cookies. Large CPG companies are also betting on probiotics. The Kellogg Company recently launched Special K Nourish, an iteration of its leading cereal line that incorporates probiotics, while PepsiCo bought into the space when it acquired popular kombucha brand KeVita in November 2016.
As more players continue to enter the space, Paraskevakos said the IPA would continue to propose updates and regulations for the growing industry.
"Everyone will be better for it," he said. "We'll get the good players staying in the industry and at the end of the day public health and safety will be ensured."