Hy-Vee Expands HealthMarkets With Corporate Restructuring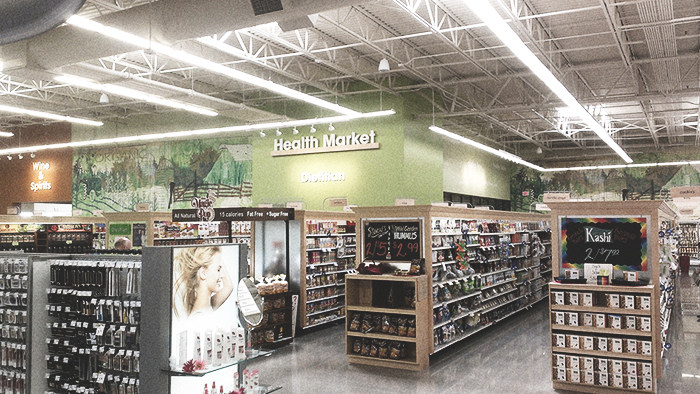 In 2001, Hy-Vee decided to capitalize on the rising consumer interest in both health and wellness by launching its first HealthMarket. The stand alone "store within a store" became the home for the retailer's natural options. Now, 16 years later, the concept is proving to be not only possible, but profitable for the grocery giant.
With consumer desire for healthy and natural items firmly solidified, the brand announced it is ready to expand HealthMarket to a wider array of its stores. The expansion is part of several corporate restructuring efforts at the company's West Des Moines headquarters that, according to a press release, result in 70 new positions and reassignments or laying offs for roughly 60 current employees.
The goal of the restructuring is to help the company focus on and grow its IT, HealthMarkets and Grille in-store restaurants. Of the company's new positions, about 20 are expected to oversee the future development and expansion of HealthMarkets and Grille restaurants.
Hy-Vee began capitalizing on the health food store model more than 16 years ago by placing pockets of natural and organic products throughout its stores under both its private label and branded options. In 2001, Hy-Vee took the focus on natural products a step further with the launch of its first HealthMarket in Columbia, Missouri, offering consumers a dedicated space for organic, natural, gluten-free and allergy-friendly foods.
Since then, the company, which is among the 25 largest supermarket chains and brings in $9.8 billion in annual sales, has launched 179 HealthMarkets across its eight-state region.
The company's new focus on adding Grilles is an attempt to capitalize on another popular trend, the "grocerant." Grocerants generated 2.4 billion visits and $10 billion in sales in 2016, according to The NPD Group. Grocers like Wegmans, Kroger, ShopRite and Publix have all added services like growler taps, sushi counters, sandwich stations, smoothie bars and pizza ovens to their stores.
In-store destinations are not the only secret to success for retailers. Whole Foods Market, which is also known for its robust natural and organic product lines and expansive prepared food offerings, has struggled in recent years despite having these categories. New activist investor Jana Partners is encouraging the company to further its focus on prepared food sales, which appeals to a wider customer base, and lower its in store prices.