GreenSpace to Enter U.S. Market with Galaxy Acquisition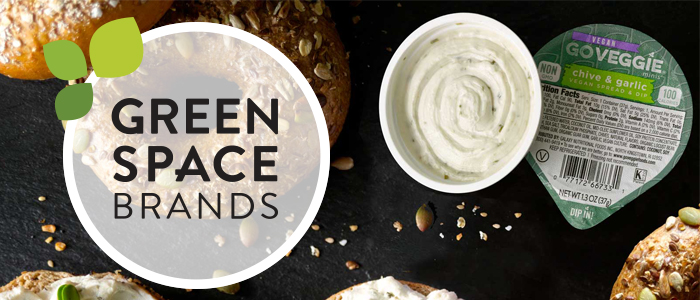 Yesterday, Canadian natural food company GreenSpace Brands announced it had acquired Galaxy Nutritional Foods, the producer of Go Veggie plant-based dairy products, from investment firm Mill Road Capital. The deal allows GreenSpace to bring their other Canadian brands to U.S. stores and enter the plant-based dairy category.
As part of the deal, Galaxy Foods CEO Rick Antonelli will remain with the company for at least a year. GreenSpace purchased Galaxy for $17.8 million — $4.6 million of which was in cash and close to half of which was in GreenSpace shares issued to Mill Road. As a result, Mill Road will become the largest shareholder in GreenSpace, a publicly traded company. This creates a unique situation where the investment group still essentially holds control in Galaxy, even after "selling" the brand. President and CEO Matthew von Teichman said that Mill Road approached GreenSpace about five months ago to assess their interest in purchasing Galaxy. Mill Road executives told him that they had been following GreenSpace and wanted to own a part of what they considered to be an undervalued company.
Galaxy currently produces several forms of vegan, plant-based cheese, dips and spreads as well as a line of lactose-free cheese options, all of which fall under the Go Veggie brand. The products are sold nationwide in over 12,000 retail locations and in food service channels. Galaxy recorded revenues of roughly $16.3 million for the fiscal year ending March 31 and operates with a gross profit margin of roughly 40 percent.
GreenSpace was formed roughly 15 years ago by von Teichman around the natural meat brand Life Choices before developing four additional product lines from 2013 to 2015. In 2015 the company went public on the Canadian stock exchange. Since then it has narrowed its focus to acquiring small brands, and has since added five to its portfolio.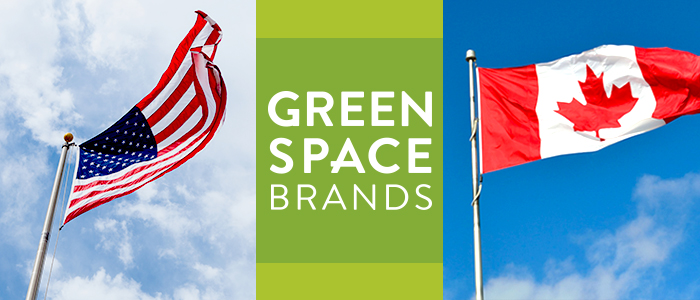 Go Veggie will be GreenSpace's first product in the U.S. Von Teichman noted the company wanted to wait for the right brand before entering the new market.
"We know from our own experience in watching others go to the U.S. that it's a market that will reward companies spectacularly and punish them at the same time," von Teichman said on a call with analysts this morning. "The acquisition of Go Veggie is a massive acquisition for us and it is a critical step in our path to being a billion dollar business, which is one of our long term goals. Over the last year we've realized that to fulfill our goal of getting meaningful scale, we need to be in new markets, not just Canada, and the U.S. will be a key."
With Galaxy, GreenSpace also has a ready-built platform to take its successful Canadian brands into the U.S, von Teichman noted. The company will, however, only bring certain brands down south — including its Love Child baby line, Central Roast snacking line and Cedar's juice line.
"This deal allows us to enter the U.S. at a run with a highly successful, existing sales platform that we can add our most unique and successful products onto with very little downside risk," von Teichman said. "What makes this acquisition meaningful is that it allows us to accomplish many things that were high on our priority list all at once. It gets us into the U.S., it creates a fully paid-for platform in the U.S. to launch our most unique Canadian brands, it gets us into a vertical that we covet — plant-based dairy, which is the number one vertical we've been targeting — and it gives us an excellent new shareholder who fundamentally unstands the U.S. capital markets."
In addition to a U.S. presence, von Teichman said, GreenSpace also appreciates how Galaxy is using co-packers, has a solid gross margin, provides entrance into new channels such as food service, and brings with it a seasoned leader in Antonelli.
Although Go Veggie provides significant wins, that doesn't mean von Teichman doesn't see room for improvement. The brand can confuse consumers by marketing both lactose-free, milk-based dairy products as well as plant-based dairy products as Go Veggie. As a result, Von Teichman said the company is considering splitting Go Veggie into two brands: one focused on lactose-free products and the other focused on plant-based products.
Galaxy has tried rebranding and repositioning the line several times but von Teichman said he believes the company's focus on vegans has made the brand unapproachable. With a focus on flexitarians, GreenSpace expects to rebrand and reposition the line later next year.
In the meantime, GreenSpace will pause on new acquisitions and spend 2018 focused on Galaxy and its efforts to bring its Canadian brands into the U.S.
"We've spoken about wanting every brand we own to have a path to $20 million [CSD] in revenue, we'll this one is already there (or very close to it) and we think it has a clear path to $50 million [CSD] once we make some changes," von Teichman said. "I think the biggest part of that is that they've been going after a different customer then we want to go after."